Valentine's Day 2018 Gift Guide
January 31st, 2018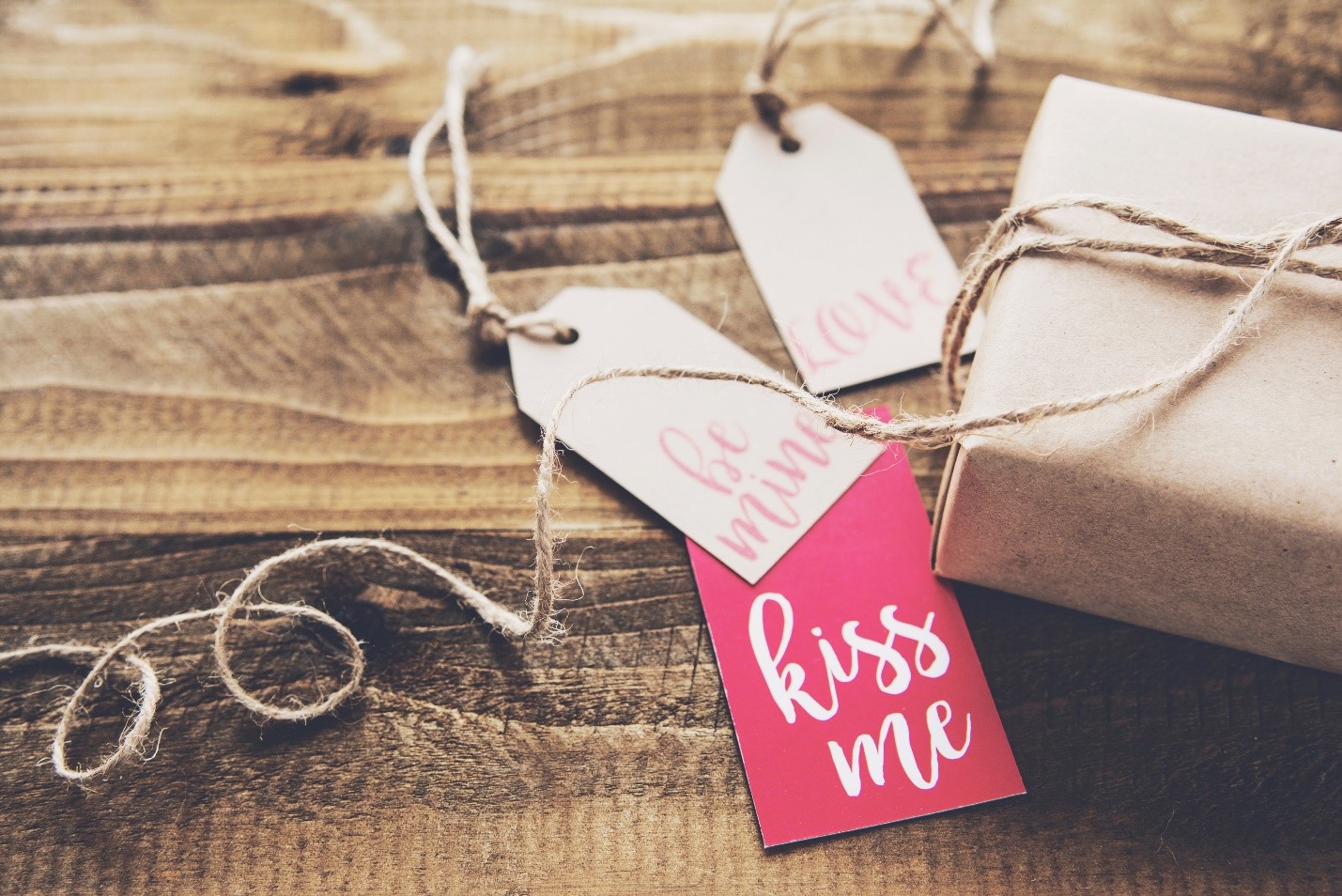 Calling all lovers! With Valentine's Day just around the corner, what better gift to give your partner, but the gift of rose-colored fine jewelry'
At Albert's Diamond Jewelry, we are proud to be a part of your special memories, no matter whether it's your very first Valentine's Day or your 50th, Albert's Diamond Jewelers is sure to have the perfect thing to celebrate any couple's love.
To help you find the ideal Valentine's Day gift for your partner, the staff at Albert's Diamond Jewelers has put together a list of some of this year's favorite fine jewelry gifts for you to explore!
Valentine's Day Gift Idea #1: Michele Timepiece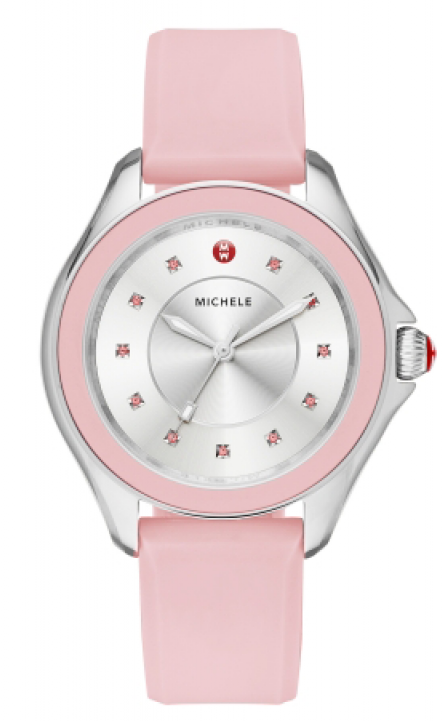 For newer relationships, we love the idea of giving the gift of a reliable timepiece. Giving the gift of time is an enduring and practical Valentine's Day gift that a partner can treasure for many years.
Our pick comes from showroom favorite, Michele. One of the premier designers of contemporary, Swiss-quality, women's watches, a Michele timepiece is not only sensible but also fairly priced.
One of our very favorites pieces, this lovely Michele Cape Powder Pink, Topaz Dial timepiece is super cute and crafted with a silicone band to ensure a comfortable fit. Clean, contemporary, and chic, a pink Michele Cape timepiece makes a truly perfect V-Day gift for the young '€" young at heart '€" significant other.
Valentine's Day Gift Idea #2: Le Vian Ruby Necklace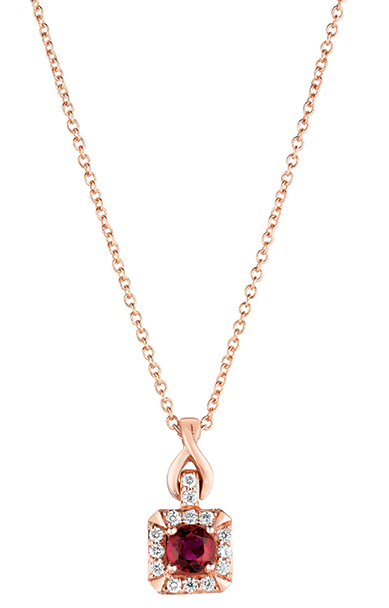 Keeping in the theme of rose-toned Valentine's Day gifts, another fabulous gift option is the gift of a trendsetting evening necklace. For the beauty in your life, consider a ruby-adorned necklace to match the red-hot passion in your relationship.
Ready to impress, this spectacular find from Le Vian features the designer's signature 14-karat strawberry gold and rose gold, which is adorned with a glittering assortment of diamonds that surround a single, bewitching ruby.
Valentine's Day Gift Idea #3: Rose Gold Engagement Ring
Finally, for those planning to take advantage of Valentine's Day to take the leap into marriage, our Merrillville and Schererville showrooms proudly present a fabulous collection of rose gold engagement rings. As one of the most popular precious metal choices for modern brides, rose gold is an elegant choice for a Valentine's Day engagement.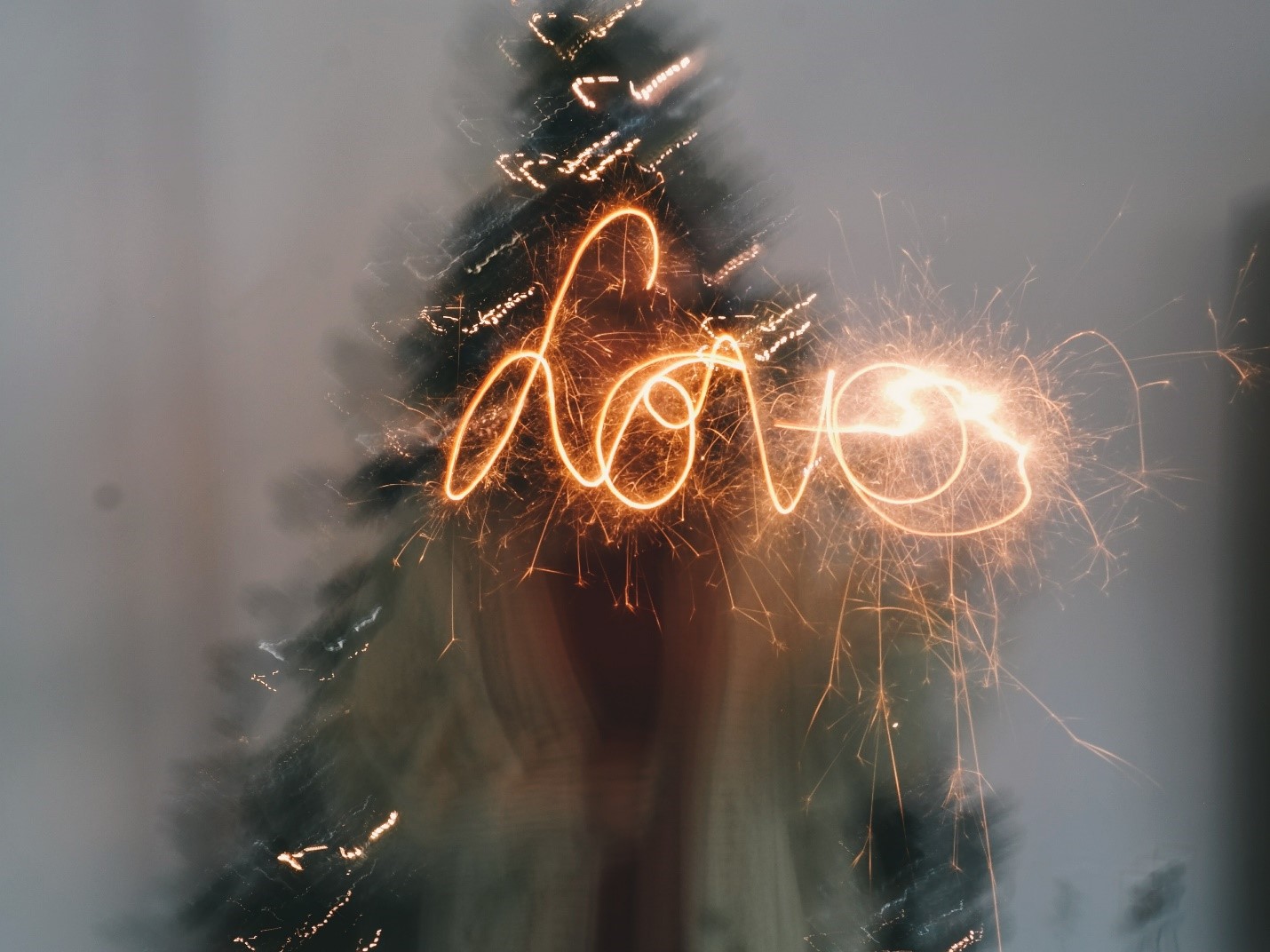 Shop Valentine's Day Gifts at Albert's Diamond Jewelers!
Looking to impress your partner, but didn't quite fall for the pieces featured today? Well at Albert's Diamond Jewelers we are more than just rosy-colored timepieces, necklaces, and engagement rings. Available today at our Merrillville and Schererville showrooms is a fabulous assortment of wedding bands, bracelets, earrings, and fashion rings sure to thrill your significant other.
For more information on the featured items or to shop our entire selection of items, browse AlbertsJewelers.com, call 800.946.1491, or visit our Merrillville and Schererville, Indiana showrooms today!