Verragio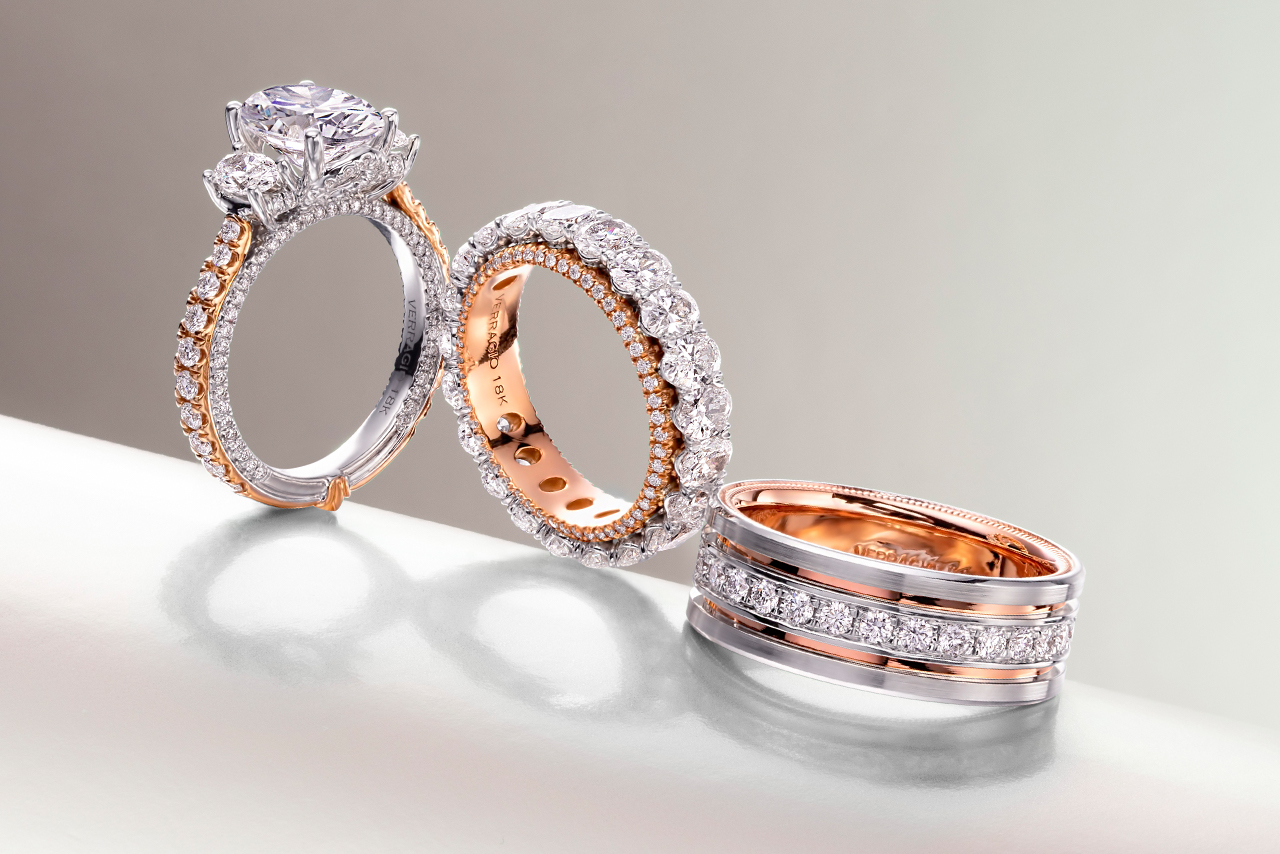 VERRAGIO CRAFTSMANSHIP
The tagline "unlike any other ring" is appropriate for the widely-celebrated bridal jewelry brand, Verragio. This designer's engagement rings and wedding bands are crafted with the utmost attention to detail and architectural silhouettes. Primarily inspired by many of the world's most romantic cities, these pieces are true marvels to behold and likely to become your family's next cherished heirloom. Most collections from Verragio feature contrasting mixed metals, Fit-Right technology, and their trademark Lumino setting that suspends the diamond and allows maximum light exposure. It is our joy at Albert's Diamond Jewelers to house this brand in our showroom.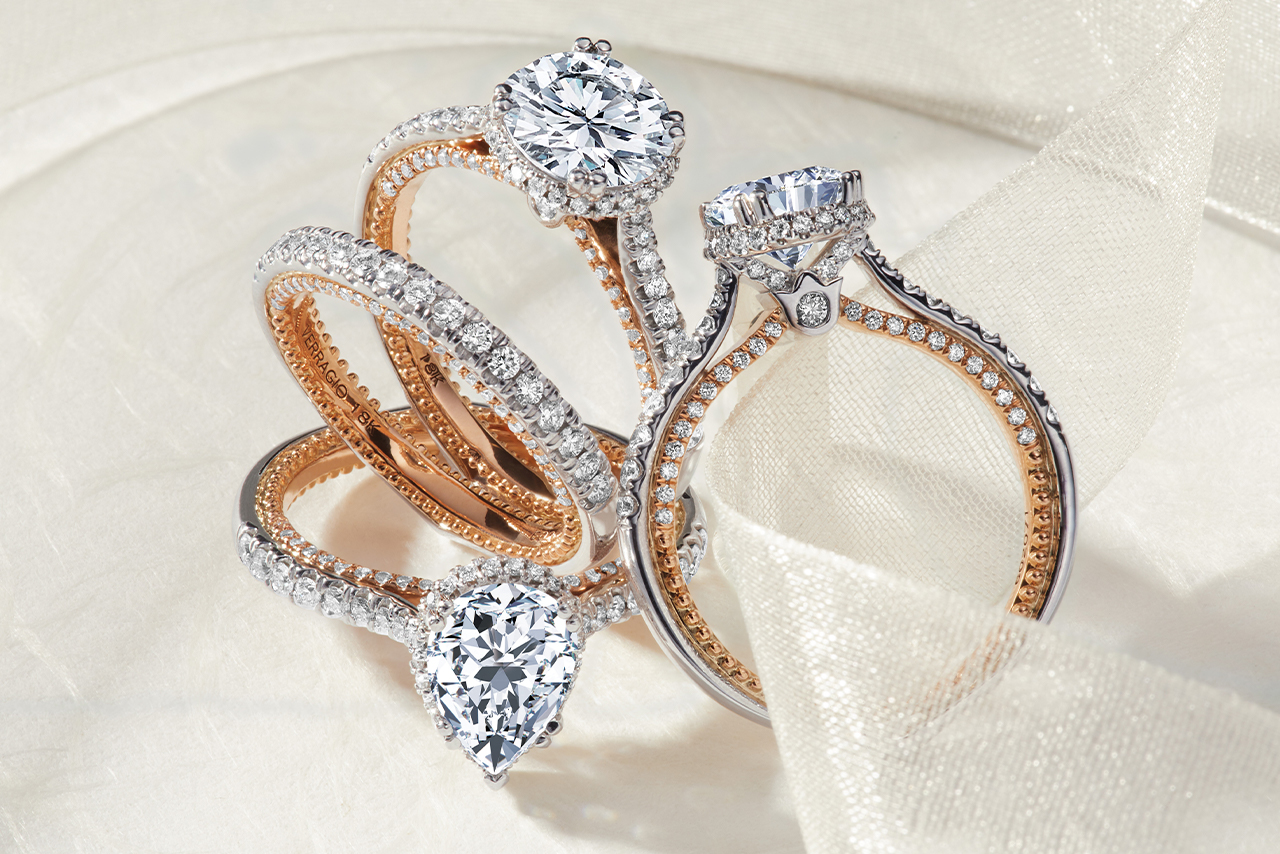 POPULAR VERRAGIO ENGAGEMENT RING COLLECTIONS
Engagement rings from Verragio are one of a kind, exuding romance and fantasy like something out of a storybook. Insignia rings, for example, are characterized by delicate swirls and ornate scrolls, creating movement and visual interest along the bands of the rings to draw the eye towards the immaculate center stone. On the other hand, the Parisian collection is distinguished by rose gold knots positioned around the band, French beading, a center stone surrounded in a diamond tiara, and Parisian lace inspiration. The focus of the rings in the Venetian collection are their profiles, which are reminiscent of Venetian lace and enchanting beyond measure.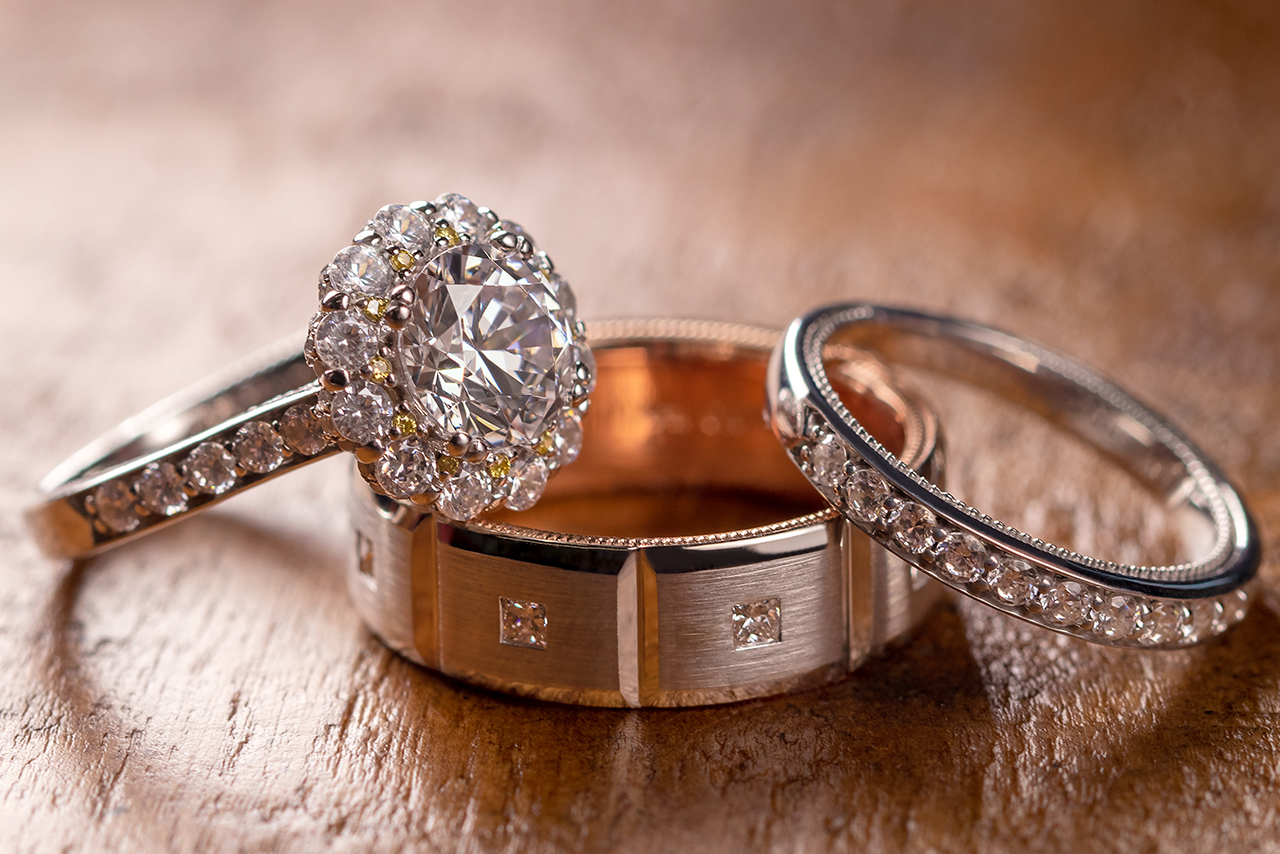 POPULAR VERRAGIO WEDDING BAND COLLECTIONS
The wedding bands in the Parisian collection, similar to the engagement rings, feature mixed metals and elegant beading. Bezel set diamonds produce a sleek and exquisite effect. Wedding bands in the collection Renaissance are inspired by Italy's renaissance period with timeless silhouettes and milgrain detailing. These bands are stunning and versatile, pairing wonderfully with various engagement ring styles. We also carry many men's wedding bands from this celebrated designer. Verragio offers some of the most unique men's rings on the market, featuring mixed metals, a variety of distinctive finishes, diamond accents, and more.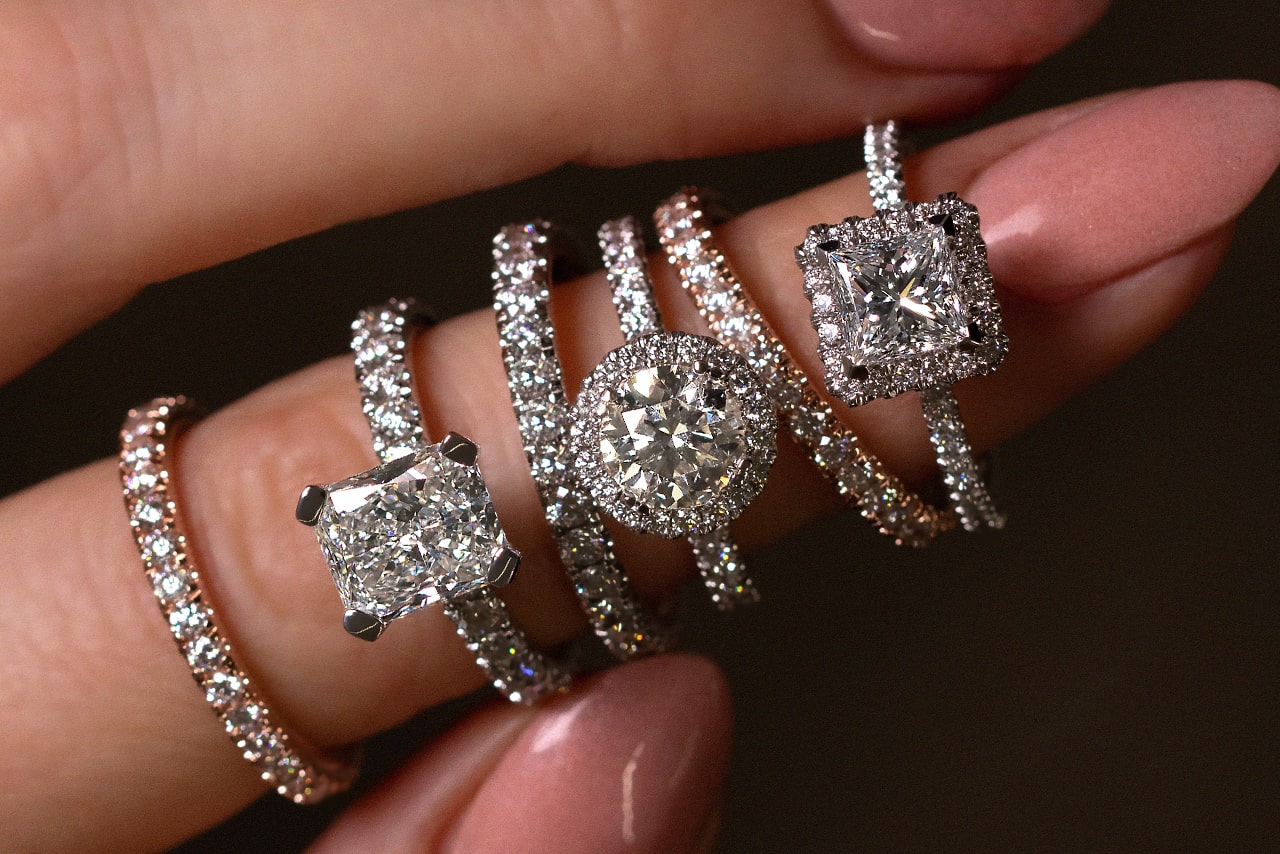 ALBERT'S IS YOUR AUTHORIZED VERRAGIO RETAILER
It would be our distinct honor at Albert's Diamond Jewelers to play a small part in your unique love story by providing you with the engagement ring and wedding band of your dreams. Our Schererville jewelry store is stocked with only the highest quality collections, including those by the reputable Verragio. Allow our experienced and amiable personnel to guide you through our selection of bridal jewelry while always keeping your unique needs and tastes in mind. Feel free to request an appointment for a personalized consultation with one of our team members or browse our inventory online at your convenience.