2018 Wedding Jewelry Trends
October 25th, 2017
At Albert's Diamond Jewelers, we pride ourselves for staying ahead-of-the-curve and always on the cutting-edge of modern fine jewelry fashions. Nowhere is this commitment more apparent than our amazing selection of designer-made earrings, necklaces, bracelets, and fashion rings perfect for the contemporary bride-to-be.
More than just wedding bands and engagement rings, with the right pieces of wedding jewelry you can bring a level of sophistication, elegance, and flash to any bridal ensemble, effectively elevating turning your wedding day into a truly unforgettable matrimonial experience.
To make it easy to find those ideal wedding jewelry items, here are some of the wedding jewelry trends we at Albert's Diamond Jewelers are expecting to see much more of in 2018.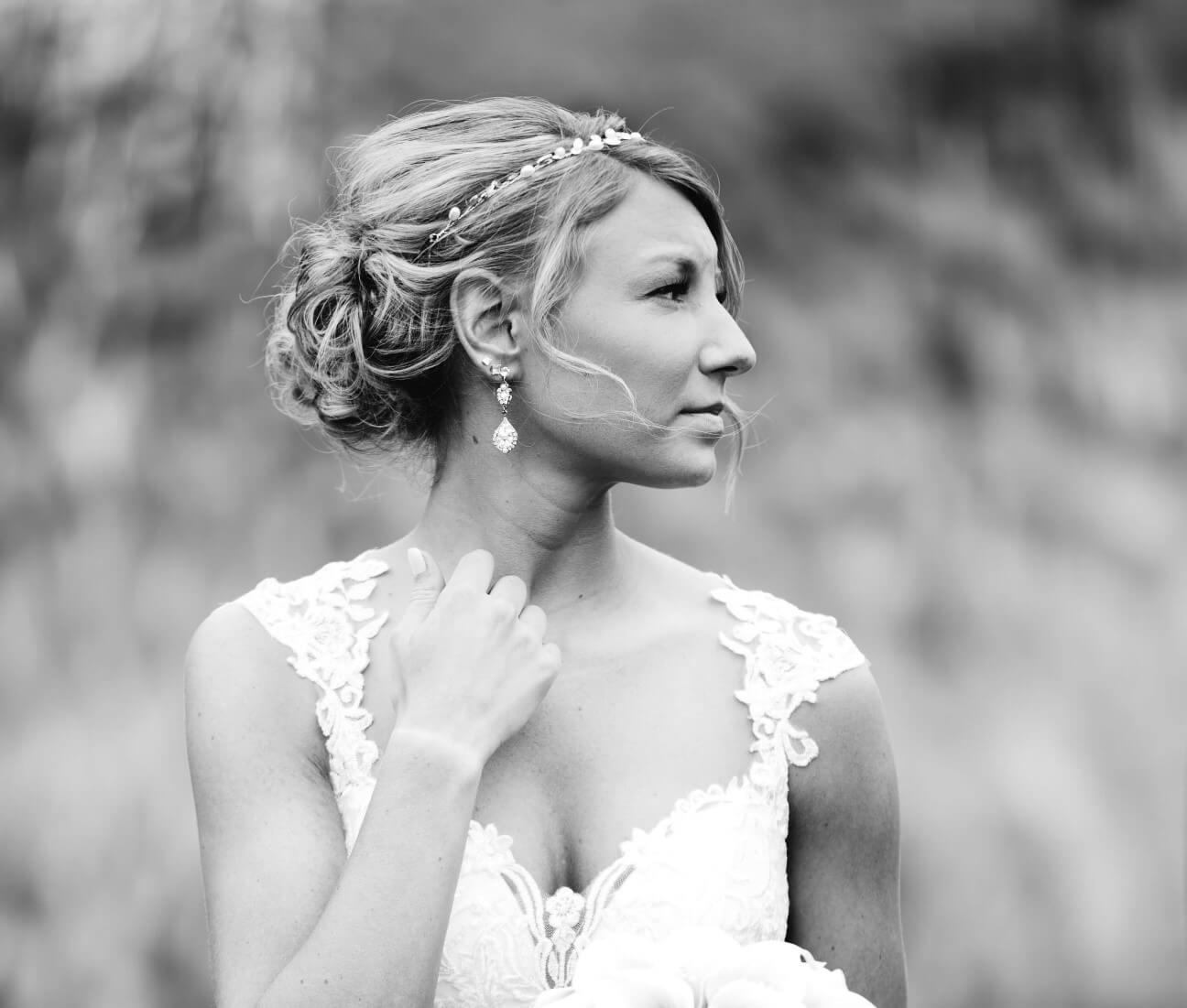 Trend #1: Chandelier Style Earrings
A reliable way to up the "glamour factor" of any wedding dress, chandelier style earrings are quickly becoming a must-have for the vintage-obsessed bride. Hanging languidly from the ear to just above the collarbone, chandelier style earrings make wonderful complements for A-line or lace column style dresses, and are a great way to frame the face and pull attention upwards.
Trend #2: Oversized Fashion Rings
Another wedding jewelry trends that we're starting to see more often, is brides who are accessorizing their gowns with oversized fashion "cocktail" rings. Meant to be significant but not overpowering, many brides-to-be are choosing to wear oversized fashion rings that match, in some way or another, with their gown's detailing.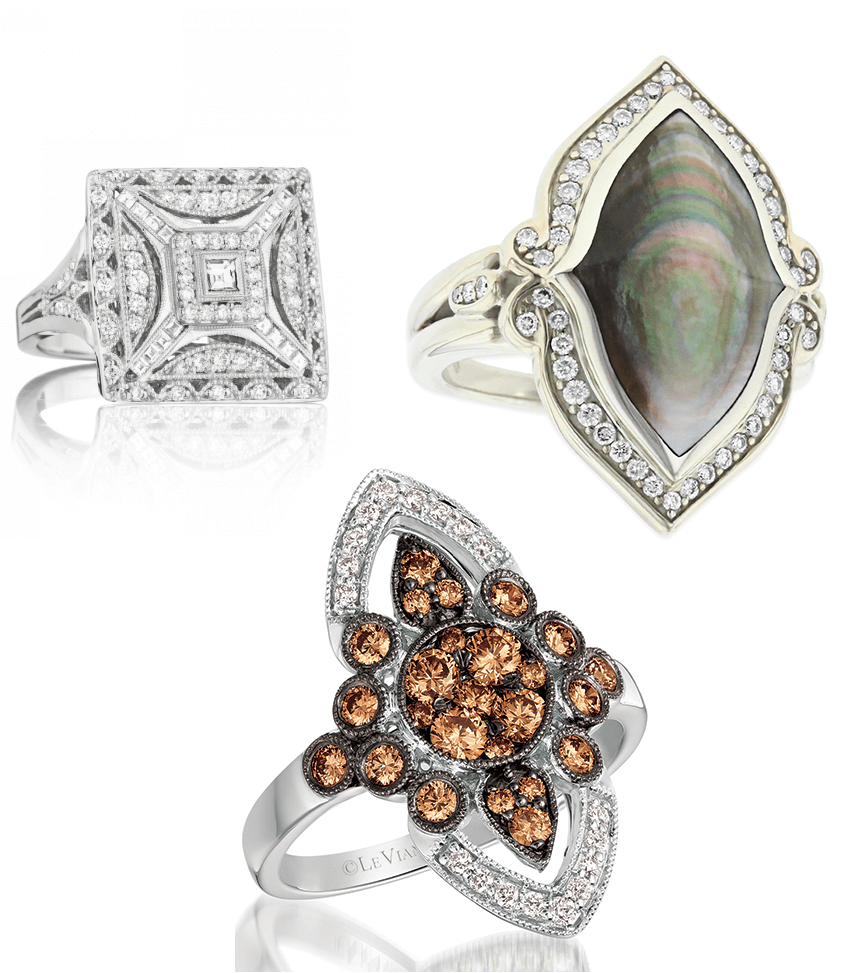 From Le Vian, these oversized "cocktail" rings invoke a sense of classic "Gatsby"-like extravagance and charm without drawing too much focus away from the rest of the bridal outfit. For an added bonus, try oversized rings that feature understated yet confident gemstones, as this is a great way to add some color and add "something blue" to your ensemble.
Trend #3: Diamond Pendant Necklaces
On the other side of the wedding jewelry spectrum, something that never goes out of style is pairing a subtle diamond pendant necklace with your sweetheart, V-neck, or scoop neck style dress. Ideal for rustic chic and formal themed weddings, a pendant necklace is a great way to emphasize your chest and neck in an unobtrusive and classical way.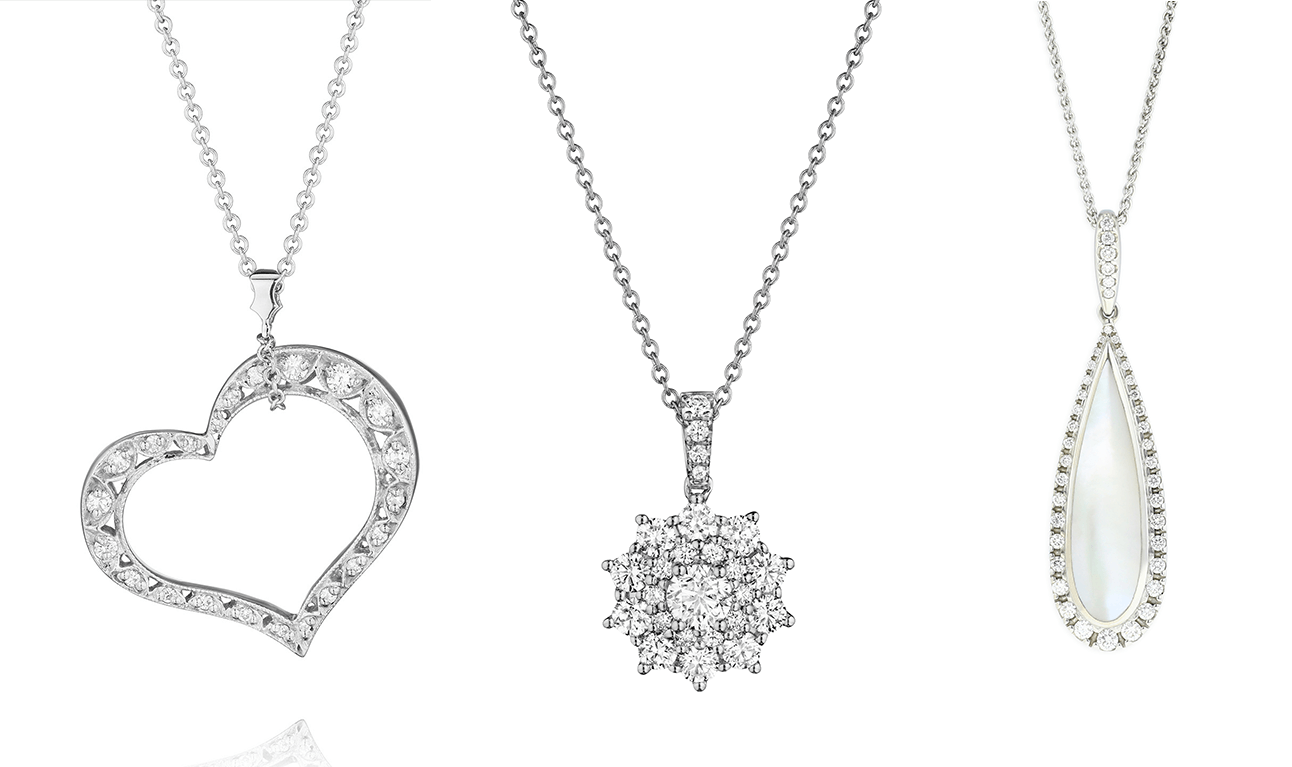 When it comes to picking a diamond pendant necklace for your wedding day, we suggest choosing a piece made of white gold, platinum, or sterling silver, as the neutral color of these metals make it simple to match with any white or off-white gown.
Visit Albert's Diamond Jewelers Today for More Wedding Jewelry Trends!
These are only a few of the bridal jewelry trends that we're predicting for the upcoming 2018 wedding season! At Albert's Diamond Jewelers, we are thrilled to offer our Schererville and Merrillville customers an enormous selection of today's most popular collections of designer made engagement rings, wedding bands, and fine fashion jewelry, including pieces from legendary designers such as Christopher Designs, Verragio, and much more.
Additionally, if you already have that perfect piece picked out, Albert's Diamond Jewelers also offers on-site jewelry repair, cleaning, and customization services, meant to ensure the utmost beauty and brilliance for your big wedding day.
For more information on the pieces seen here and to learn more about the wedding jewelry available at Albert's Diamond Jewelers, please call (800)-946-1491, check out AlbertsJewelers.com, or visit the Schererville or Merrillville, Indiana, locations of Albert's Diamond Jewelers today!