Ruby Birthstone Jewelry: Everything You Need to Know
July 10th, 2018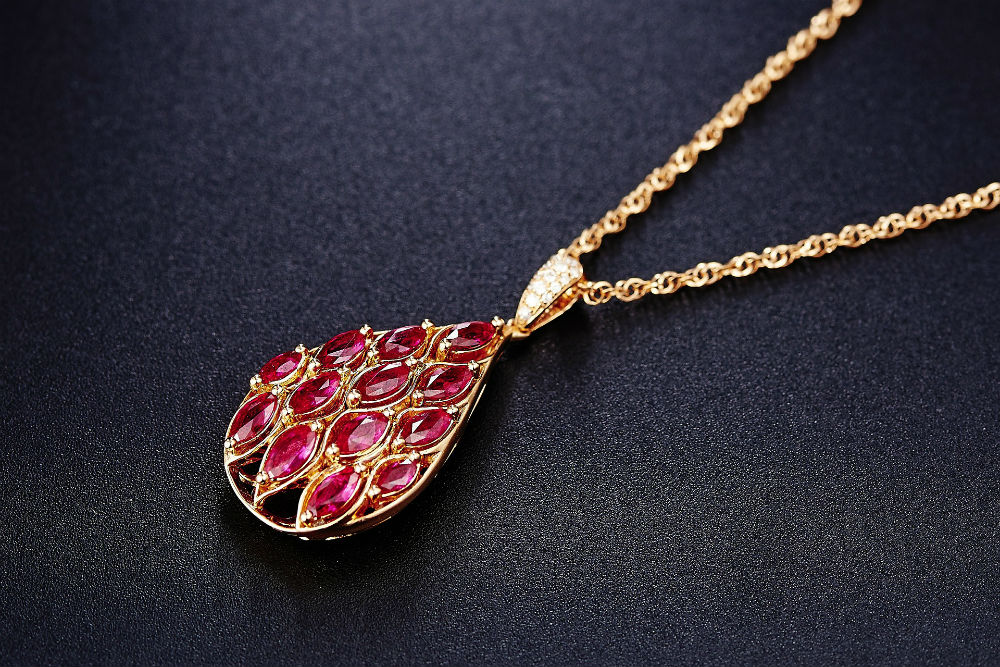 There is no other gemstone out there that exudes a dazzling crimson red color quite like the ruby. Rubies are brilliant gemstones that could fit into any piece of jewelry, either as a centerpiece or a colorful accent.
Rubies are used in all sorts of jewelry, from exquisite engagement and wedding rings to elegant necklaces and glamorous fashion rings. With that said, ruby jewelry makes the perfect birthday gift for anyone born in July.
July's Birthstone: The Impressive Ruby
The ruby gemstone has been highly desired throughout history. Known for its brilliant crimson glow, it is fair to say there is no other gemstone quite like the ruby.
In the ancient past it was believed that when rubbed on the skin, a ruby could restore youth and vitality. Beyond being thought of as a potential cure for aging, the ruby has represented love, passion, power, and life for thousands of years.
The ruby we know and love is a variety of the mineral corundum and gets its rich red color from the element chromium. This chromium not only adds color, but it also gives it a glowing vibrancy, and at times can make it look as though a blaze is raging within the stone. In ancient Sanskrit, the ruby is known as the '€˜king of precious stones,' and it is easy to see how it got its name.
While revered for its beauty and brilliance, the ruby is recognized as the July birthstone, which makes ruby birthstone jewelry a perfect gift for anyone born in July. Impressive and glamorous, the ruby can make for the perfect centerpiece in any jewelry piece.
What to Look for in Ruby Birthstone Jewelry
When purchasing ruby birthstone jewelry for a July birthday gift, you can practically do no wrong. With that said, there are many pieces and collections out there to choose from, which can make buying a July birthstone gift somewhat overwhelming for the average buyer.
When buying ruby birthstone jewelry, it helps to choose a gold or metal that is warmer in tone. For instance, if you're looking for a pendant for a July birthday, you may want to opt for a chain that is made from either yellow or rose gold.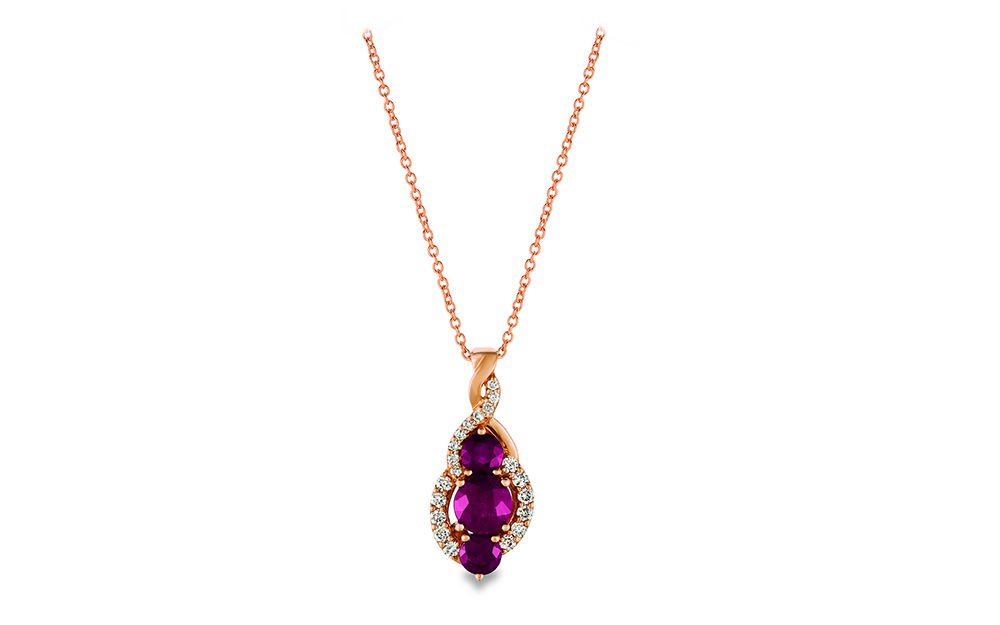 Ruby birthstone jewelry typically features the stone as a focus of a piece. For instance, a birthstone necklace like this one from Le Vian will feature the ruby as the center stone, and in some cases will use other stones like clear diamonds to accent the glowing red hue of the ruby.
Finding ruby birthstone jewelry for a July birthday can be overwhelming, but it doesn't have to be. With the help of a jeweler who is passionate about the craft and the industry, you can find exactly what you're looking for.
Ruby Birthstone Jewelry at Albert's Diamond Jewelers
At Albert's Diamond Jewelers we know and appreciate the dazzling beauty of the ruby and carry a variety of ruby pieces at our showrooms in Schererville and Merrillville Indiana showrooms.
We are also an authorized retailer of designer engagement rings, wedding bands, fine fashion jewelry, and Swiss-made timepieces. We began in 1905 and since then have provided the nearby towns of Chicago, Munster, Highland, Gary, Lansing, Willowbrook, and Griffith with the best in fine jewelry and professional jewelry services.
To learn more about our products and services, which include onsite appraisals, jewelry repair and watch repair, give us a call at (219)322-2700 or visit our Schererville and Merrillville showrooms today.