From Trendy to Timeless: Necklace Gift Ideas
November 15th, 2023
Gifting has a timeless charm, and there's nothing quite as enchanting as presenting a necklace. At Albert's Diamond Jewelers, we consider them a top choice for anyone on your holiday list. Nestled beautifully at the center of one's silhouette, these pieces effortlessly draw eyes and command admiration. Beyond mere adornment, they ignite conversations, making them more than just jewelry, but a symbol of personal expression. Our extensive collection offers diverse designs to resonate with every individual. Delve deeper into our guide and discover the necklace styles certain to delight this festive season.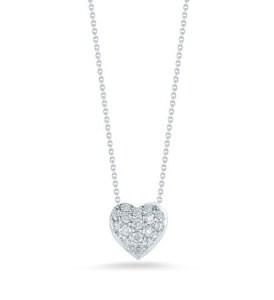 Heartfelt Elegance
Heart pendants have long held a special place in the world of jewelry, symbolizing love, affection, and timeless sentiment. When it comes to finding the perfect jewelry gift that encapsulates these emotions, look no further than this Roberto Coin Tiny Treasures pave diamond heart necklace. This exquisite piece beautifully marries craftsmanship with emotion, boasting a delicate heart-shaped pendant adorned with dazzling pave diamonds. Each glimmering facet of this necklace captures the essence of love, making it a remarkable token of affection for a cherished someone in your life.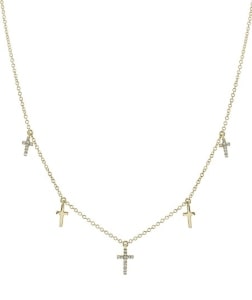 Sacred Sparkle
For the religious loved one in your life, there's no gift more meaningful than one that reflects their faith with chic style. Enter the Shy Creation cross station necklace, a dazzling piece crafted in 14k yellow gold that seamlessly merges fashion and spirituality. This exquisite necklace features delicate cross-shaped motifs, each adorned with intricate detailing and a subtle touch of sparkle, set along a classic cable chain. Whether worn daily or reserved for special occasions, this delightful piece serves as a powerful symbol of faith and a stunning accessory.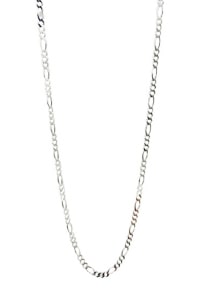 Chained to Love
Chain necklaces are a timeless and versatile gift choice that effortlessly complements any style and stands the test of time. Among the many stunning options available, this 14k white gold Figaro chain necklace from our in-house collection is a true standout. This classic Figaro design, with its distinctive pattern of interconnected links, exudes elegance and sophistication. Whether worn alone for a sleek and minimalist look or layered with other necklaces for a bolder statement, this chain necklace is the epitome of versatility. Its enduring beauty and durability make it a gift that will be cherished for years to come.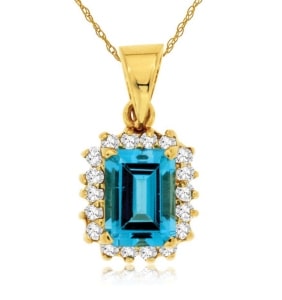 World in Color
When it comes to gifting jewelry with a touch of personal meaning or vibrant symbolism, gemstone necklaces take center stage. From birthstones that align with a loved one's birth month to gems imbued with special significance, these exquisite pieces hold the power to connect deeply with the recipient's heart. One standout choice from our in-house collection is the enchanting blue topaz pendant. Blue topaz is not only known for its stunning azure hue but also for its symbolism of calmness and clarity. This pendant captures the essence of serenity and elegance, making it an ideal gift for birthdays or moments when you want to convey a sense of tranquility and grace.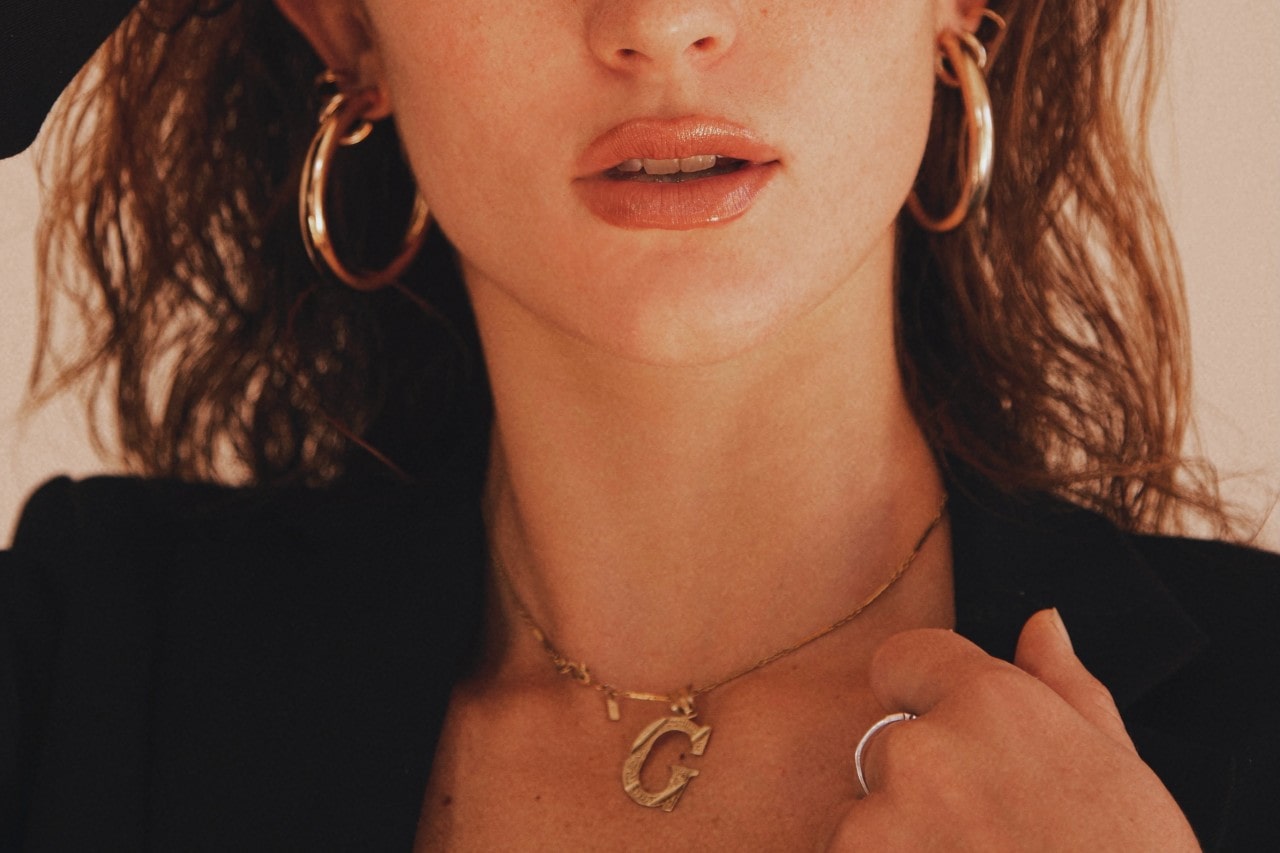 Find Necklaces to Gift at Albert's Diamond Jewelers
When it comes to finding the perfect necklace to gift, look no further than Albert's Diamond Jewelers, your trusted Schererville jewelry store near Chicago. At Albert's, we understand that the right necklace is more than just an accessory; it can also serve as a heartfelt gesture, a symbol of love, and a cherished memento. That's why our professional jewelers have curated an exquisite selection that caters to every budget and style. Discover the magic of gifting with Albert's Diamond Jewelers today. Schedule an appointment with our knowledgeable experts, and let us help you choose the perfect necklace that will light up any occasion.