Expert Tips on Coordinating Your Bridal Jewelry to Wow Your Wedding Guests
December 3rd, 2018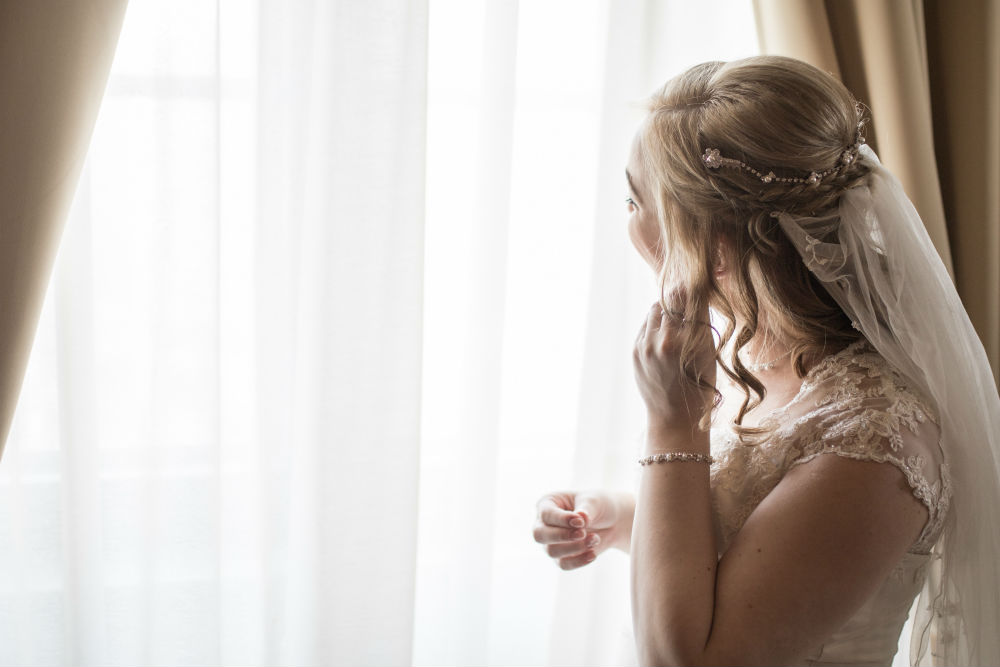 There are two things that your wedding guests will pay attention to the most: your bridal jewelry and your wedding dress. The moment you walk down the aisle, you want to wow each and every one of your guests and the best way to do that is to match these two crucial items seamlessly.
Unfortunately, matching your bridal jewelry with your bridal attire is easier said than done. Fortunately, our stylists here at Albert's Diamond Jewelers are here to help you create a jaw-dropping bridal look.
What to Look for when Matching Your Bridal Jewelry
When matching your bridal attire with your bridal jewelry there are three things you want to look out for: color, design, and style. These three characteristics can make or break your whole look, and you'll want them to all complement each other on your big day.
So, for instance, if you're hoping to wear an elegant strapless bridal gown complete with floral designs, you'll want to find bridal jewelry that matches this look instead of overpowering it. In this example, you'd want a piece of bridal jewelry that is simple, elegant, and nature-inspired.
Finding the right bridal necklace or earring set to go along with your wedding dress isn't easy, but with our help, we can make the process feel like a breeze.
Some of our Favorite Bridal Accessories
Our collection of bridal jewelry is both vast and versatile. No matter what style, color, or design you're looking for in your matching bridal jewelry, our showroom is bound to satisfy.

One popular pick amongst brides-to-be is this fashion ring crafted from our own diamond jewelers. Complete with a dazzling marquise cut center diamond, and accompanying diamond encrusted leaf petals, this piece will blend seamlessly with bridal attire that pulls design inspiration directly from nature.
Color is another important characteristic to look for in matching bridal jewelry, and if you're wearing tones that complement rose gold, this cable bracelet designed by our jewelers would make an excellent pick. This stunning diamond bracelet would look beautiful alongside any gown that has pink accents.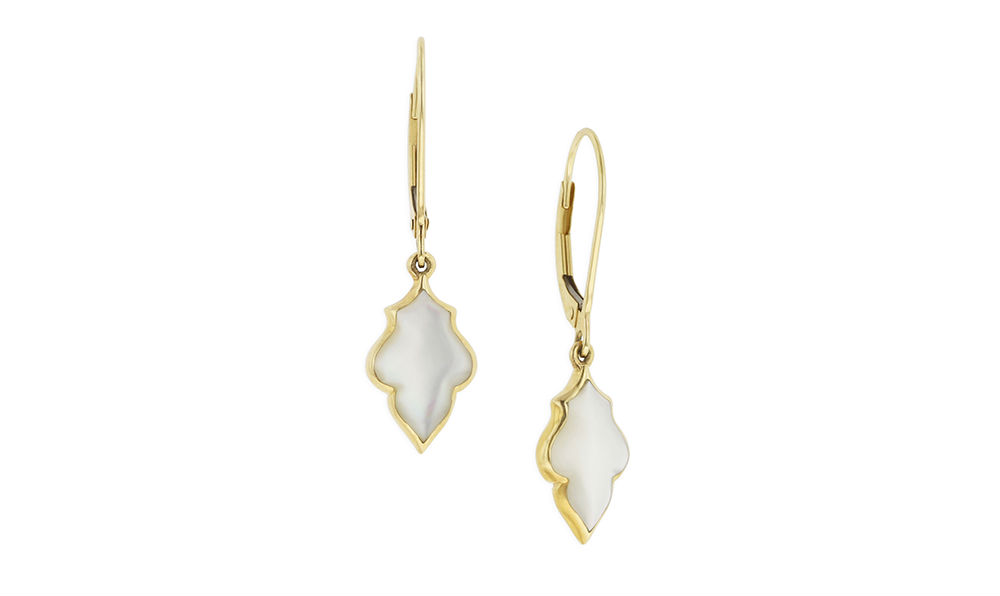 We aren't the only designers creating beautiful pieces that would make for the perfect matching bridal jewelry collection. This pair of mother of pearl drop earrings by the designers at Kabana is hard to pass up. Thanks to a dazzling yellow gold frame, the luminescent white of the pearl uses a bold contrast to stand out on the ear.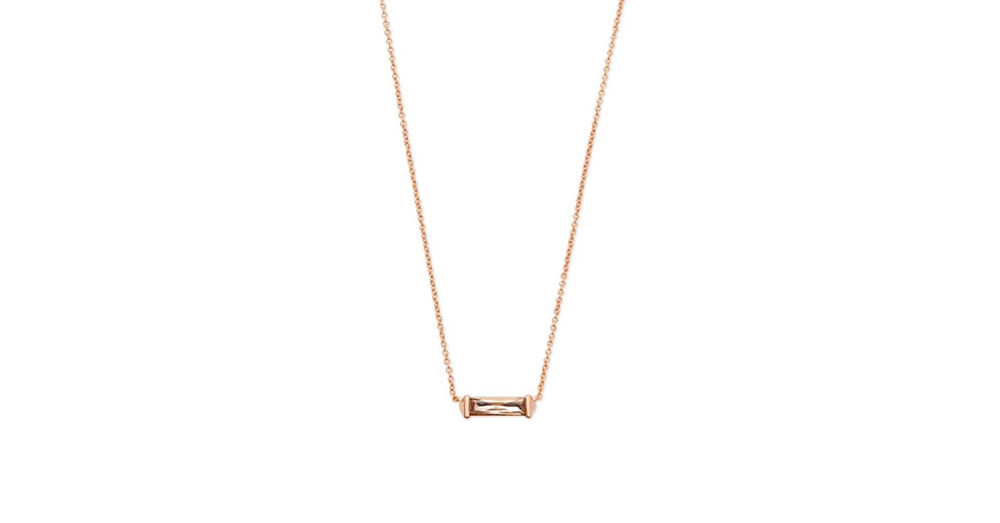 This gorgeous pendant necklace found in designer Kendra Scott's Rufus Rose Blush collection is a perfect choice for brides wearing a simple yet elegant gown. This piece has an exquisite single rose-hued crystal as its center pendant, which creates a subtle yet striking look.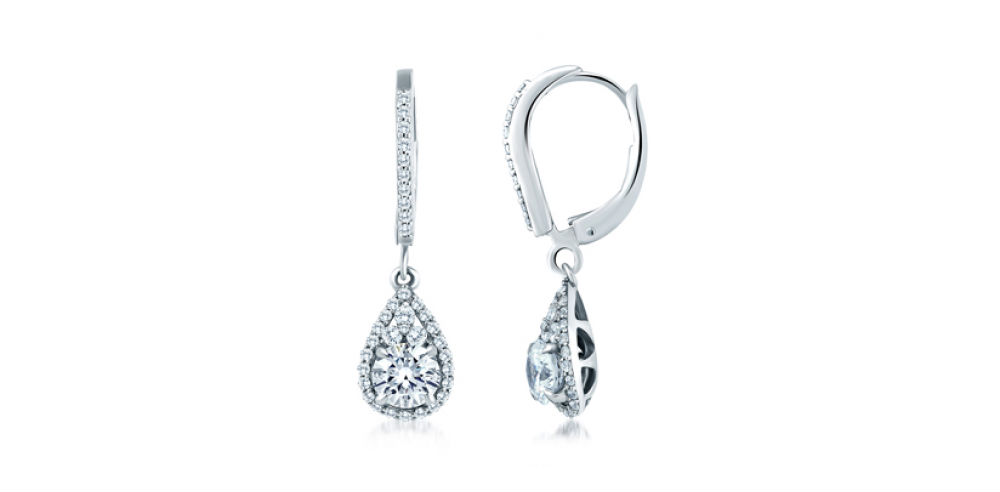 Are you looking for a piece of matching bridal jewelry that is downright glamorous? A. Jaffe's bold pair of Metropolitan earrings might be just what you've been looking for. The large round cut diamond and the accompanying array of stones would beautifully complement a dress that is just as bold and brilliant.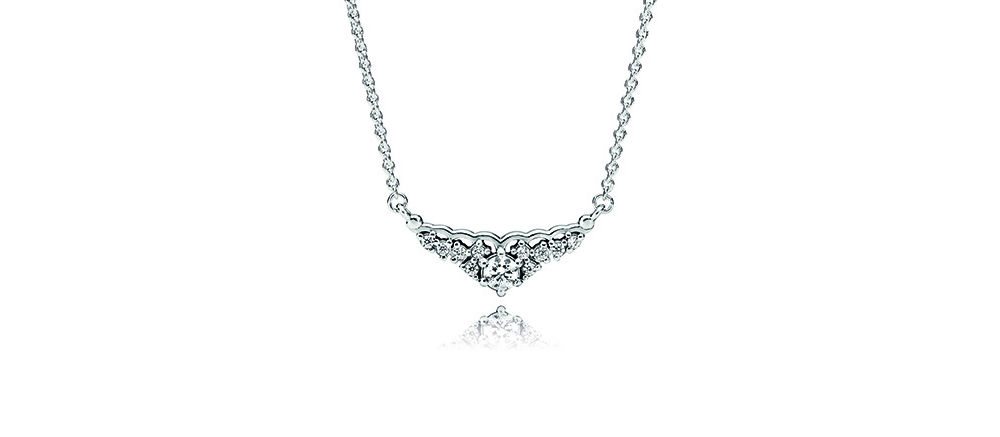 While there is a certain charm to unique looks, tradition has its place too. This striking sterling silver necklace found in Pandora's Fairytale Tiara collection is everything great about classic styles. This piece shines best in a vintage-styled bridal gown, and thanks to the glimmering array of diamonds, can match nearly any dress design.
Just the Tip of the Iceberg at Albert's Diamond Jewelers
These are just some of the many beautiful matching bridal jewelry pieces that can be found in our showroom. To get a full grasp of what we have, we highly recommend you give our showrooms in Schererville and Merrillville Indiana a visit.
In addition to remarkable bridal jewelry pieces, we also carry designer engagement rings, wedding bands, fine fashion jewelry, Swiss-made timepieces, and GIA-certified loose diamonds. We have proudly served the nearby towns of Chicago, Munster, Highland, Gary, Lansing, Willowbrook, and Griffith since 1905, when our founder Albert Rubinstein first opened the doors.
Since then, we have remained family-owned and operated, providing a plethora of beautiful jewelry items as well as professional jewelry services, including onsite appraisals, jewelry repair, watch repair, and custom jewelry.
To learn more about our products and services either visit our website at Albertsjewelers.com or give us a call at (219)-322-2700.