Why Should You Go to Albert's'
August 4th, 2017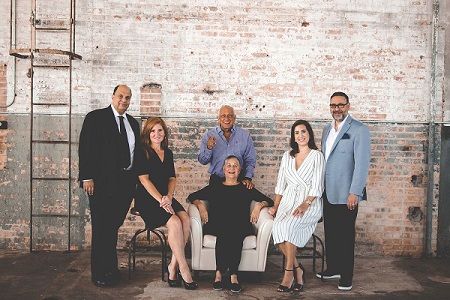 Written by: Ideas in Motion Media
We were pleased to welcome in Albert's Diamond Jewelers Fred and Josh Halpern for a fun conversation about a wide range of topics, including online shopping, the work they do for the National Multiple Sclerosis Society, and why customers should choose Albert's.
From their service, knowledge, or price matching programs, it's easy for Josh to make the case that Albert's is the premiere jeweler in Northwest Indiana. He is confident in his team's ability to match you with the right piece of jewelry for you, and he encourages shoppers to bring in their "homework," whether that's a screenshot, iPad, or physical piece of paper.

"I think everyone should come to Albert's. I think it's the best quality. I think it's the best pricing," he continued, "We're extremely fair on our pricing, and we price match with anybody including e-tailers. It's very important for us to earn everyone's business that walks into our establishment."
Josh explained that every diamond that is for sale at Albert's is hand selected by himself or Albert's experts. He added this is done because he wants each diamond to perform and keep the "wow" factor that Albert's is known for.
"We're happy to help with any budget. We're happy that they're at Albert's, that's the most important thing. If you come to the store we promise you the best service, the best quality, and we guarantee you the best diamond."
Click here to view this article on valpolife.com