Albert's Aims To top Their Own #1 Record At Annual MS Auction
August 31st, 2019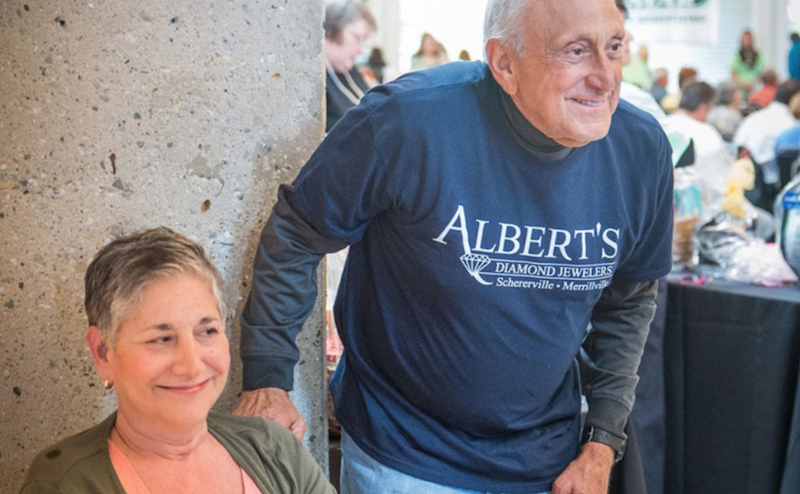 Written by: GreatNews.Life
Albert's Diamond Jewelers' has big shoes to fill at this year's annual MS Auction. Their own.
In October, the team at Albert's will host the 16th annual MS Auction to benefit those living with multiple sclerosis. Last year, the event raised more than $309,000, garnering the Region's most beloved jeweler the #1 Do It Yourself Fundraiser recognition in the nation from the National MS Society.
All proceeds go to the National MS Society Indiana Chapter to benefit research aimed at preventing the progression of MS, restoring lost function, and ending the disease forever.
Save the date for this year's event on Sunday, Oct. 6 at the Indiana Welcome Center, 7770 Corinne Drive, Hammond. The preview starts at Noon, and the auction goes live at 1 p.m. Info can be found here: https://albertsmsauction.com/. Presale tickets will be $10 at Albert's Diamond Jewelers or online, or $15 at the door.
"Working with the Albert's team is awesome. They bring so much energy and competitive spirit, in a good way to the cause and it extends across their whole team," said Beverly Stafford of the National MS Society. "Fred (Halpern) had this vision years ago knowing his wife has been impacted by this and he wanted to do something about it, and he has been relentless. Josh (Halpern) and the rest of the crew have rallied around that."
This year's event will feature both live and silent auctions, packed with more than 300 items including sports tickets, gift baskets, autographed sports memorabilia, concert tickets, golf packages and more.
"The society depends so much on the creativity of groups like this, and Indiana is proud to have two of the top five Do It Yourself Fundraisers in the country here in our state," Stafford said. "Albert's last year topped the $2 million mark of total funds raised, putting them into the #1 spot for privately held fundraisers."
Amanda Worley and Nicole Stockton at Albert's are leading this year's event. In addition to the many volunteers who make this all possible, a full team of loyal, hardworking supporters have made a huge impact on generating donations, attendees, and visibility to the cause. They include: Fred Halpern and Josh Halpern from Albert's Diamond Jewelers; Richie Pietrzak, Kristin Pietrzak, and Christina Woo from Lithographic Communications; Spero Batistatos and Danielle Sparavalo from the South Shore Convention and Visitors Authority; Craig Chism from Comcast Spotlight; Chris Mahlmann from GreatNews.Life; Joe Battistoni and Chris White from the Northwest Indiana Times; John White and Jono Gross from True MTN Marketing; Frank Sainato from Lamar; Rob Guthrie; and Gus Dovellos.
The team is still accepting donations for the auction. Popular items could include sporting tickets, vacations or time shares, experiences for restaurants and entertainment venues, gift certificates, auto leases, special event packages, and gift baskets.
"We have always known that MS is a disease that has impacted so many, but a study released just this year shows that 1 million people in the US are battling MS, which is about twice as many as most previously thought." Stafford said. "That prevalence makes it more important than ever, and we love the sense of urgency that Fred, Josh, and all their volunteers that put on that auction bring to the challenge."
Have a story of someone battling MS? Know of great local resources to help them and their families? Want to learn more about how you can help? Comment here on this article and let's work together to move toward a world free of MS, and a community of support along the way.
To donate auction items or get involved, email msauction@AlbertsJewelers.com, call 219-322-2700, ext. 181, or visit https://albertsmsauction.com/
Click here to view this article on https://nwi.life/