Dressing for the Season: Styling Your Winter Jewelry with Winter Clothing
November 5th, 2023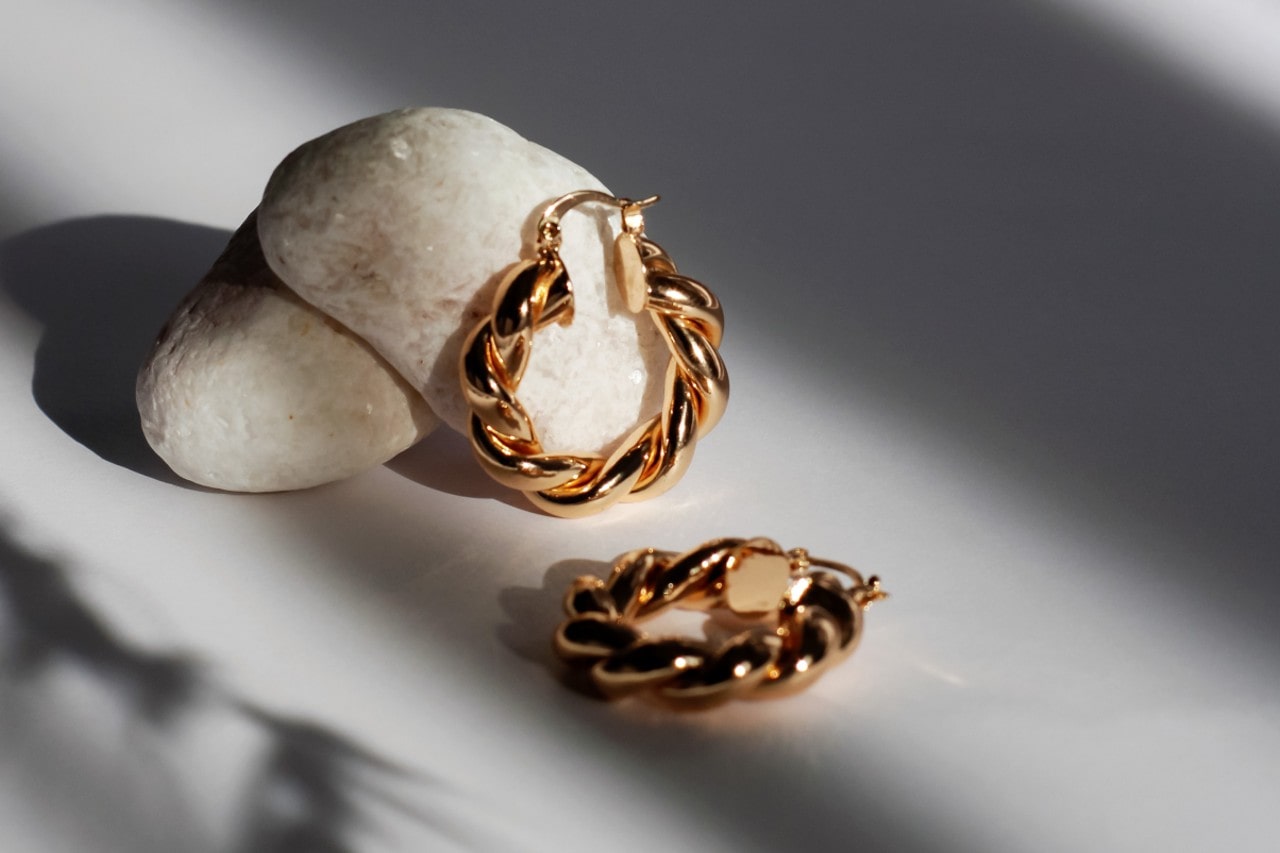 Pairing jewelry with thick, fuzzy winter layers can feel like a challenge. The weight and texture of sweaters and coats can easily overshadow even the most stunning pieces. But fear not, because Albert's Diamond Jewelers has got you covered. We understand the intricacies of winter fashion and jewelry pairing, which is why we've put together this guide outlining the styles of jewelry that shine brightest during the colder months. Dive into our incredible inventory, specially curated for winter elegance, and let us assist you in making the perfect selection.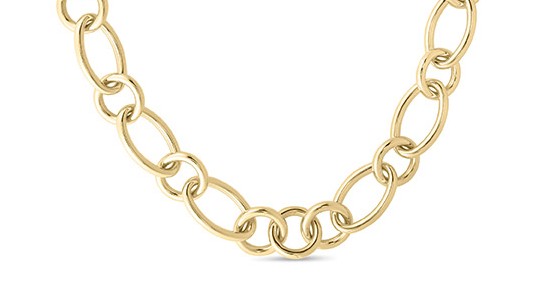 Chunky Chains
Amidst the layers of cozy sweaters and scarves, there's a need for statement pieces that can hold their own. Chunky chain necklaces rise to the occasion, effortlessly standing out and avoiding the pitfalls that smaller pendants and delicate chains might face. Unlike their daintier counterparts, they won't easily snag or get lost in the sea of thick winter fabrics. Furthermore, these robust chains are ideal for layering, providing an opportunity to craft distinctive looks that resonate with winter's ambiance. Take, for instance, this Roberto Coin 18k yellow gold oval link chain. This stunning piece exemplifies how bold chains can perfectly complement the winter wardrobe, striking the balance between elegance and prominence.
Bold Cuffs
The winter calls for long-sleeved blouses, so accessorizing can become a bit tricky. However, the solution lies in pieces like bold cuff bracelets which effortlessly slide over bulky shirt sleeves, bringing a touch of elegance without the hassle. The beauty of these cuffs lies in their simplicity; they don't feature delicate clasps or chains that could potentially snag on fabrics. Instead, they make a statement all on their own. Consider this sterling silver GG Marmont cuff by Gucci. This exemplary piece showcases how a single accessory can uplift an entire winter ensemble, proving that cold fronts don't mean compromising on style.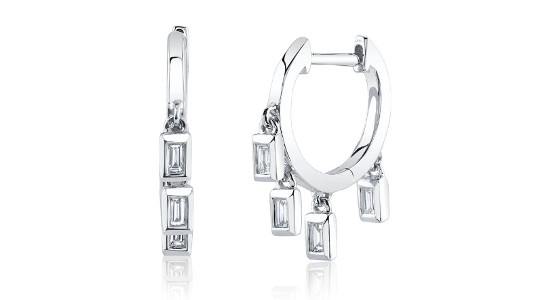 Sparkling Huggies
During the chilly winter months, the striking elegance of jewelry needs to shine without complication. This is where huggies come into play. These earrings offer a glittering display, yet cling closely to the ear, ensuring they don't snag on chunky sweaters, scarves, or even get tangled in windswept hair. An exquisite example is this pair of Shy Creation 14k white gold diamond huggie earrings. While the dangling baguette-cut diamonds introduce subtle movement, capturing light with every turn of the head, their design remains just short enough to ensure they steer clear of any fabric. A perfect blend of practicality and winter elegance.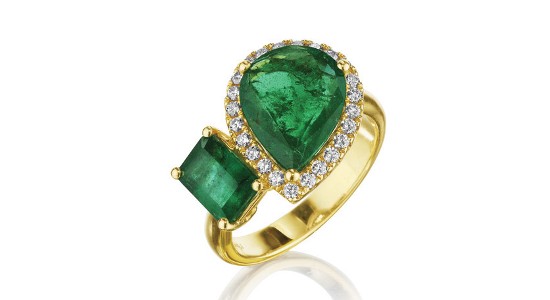 Alluring Cocktail Rings
Fingers might constrict during the winter, and your elaborate stacks of rings risk slipping away unnoticed. Therefore, it becomes prudent to simplify without sacrificing style. Daring cocktail rings offer the perfect solution. By donning one or two large, eye-catching rings, you not only ensure they're easy to keep track of, but also make a bold fashion statement. This Ashley Lauren emerald and diamond ring is a prime example. Its vibrant green hue evokes memories of evergreen trees, standing resilient and radiant amidst the often barren winter landscape, providing a touch of nature's color to any ensemble.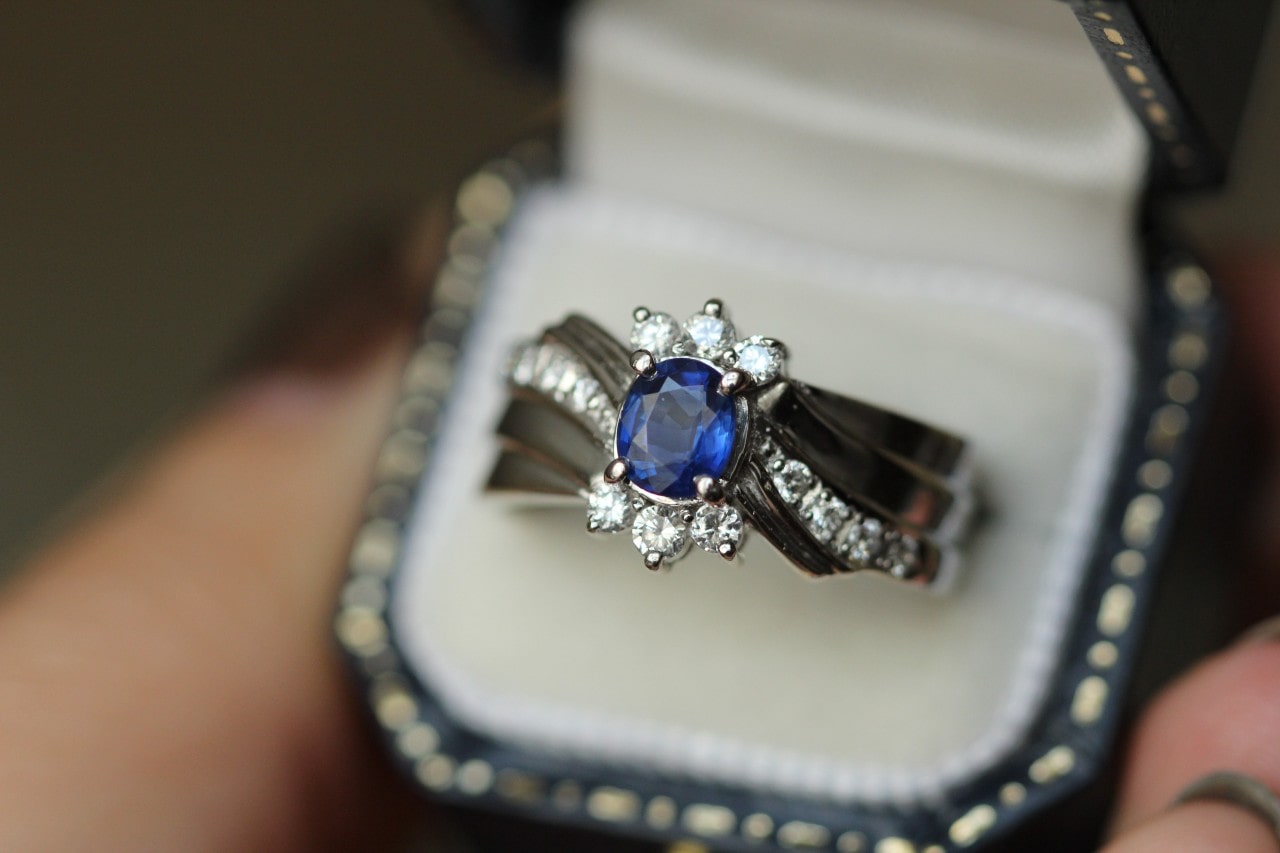 Shop Jewelry for Winter at Albert's Diamond Jewelers
Elevate your winter wardrobe with exquisite jewelry from Albert's Diamond Jewelers. The carefully curated inventory available in our Schererville jewelry store boasts designer pieces that meet our meticulous standards of excellence, ensuring that every selection embodies timeless elegance and unparalleled craftsmanship. Beyond our diverse collection, we also pride ourselves on offering custom design services, allowing you to bring your unique vision to life. Whether you're in search of a signature piece or wish to craft something uniquely yours, we're here to guide you every step of the way. Request an appointment today for a personalized consultation with one of our dedicated team members. Let's make this winter truly sparkle.