Top 6 Pieces From the Ashley Lauren Jewelry Collection
October 16th, 2020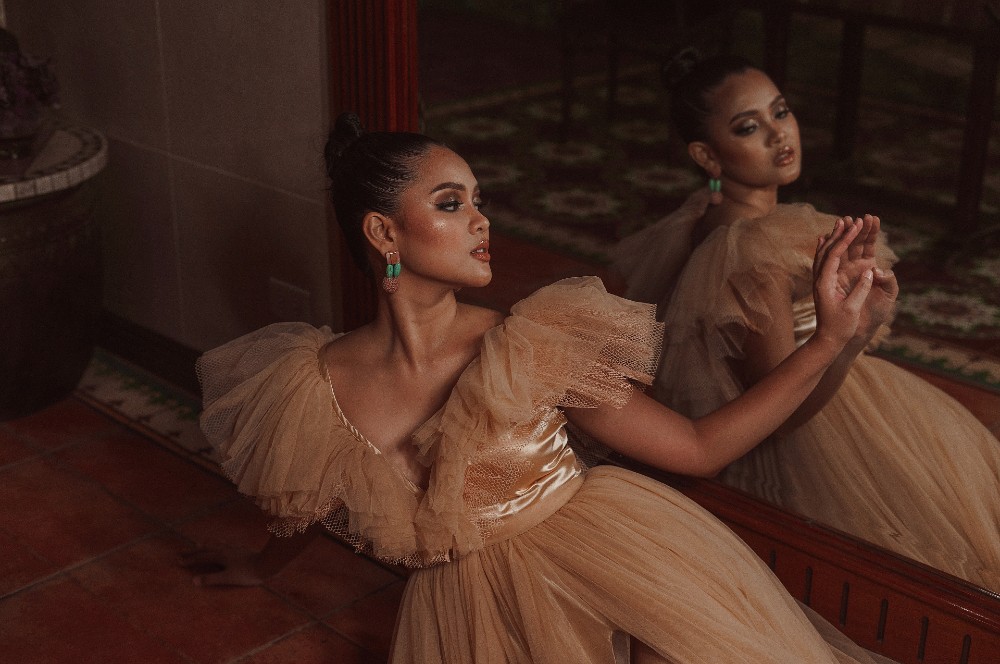 There's nothing better than completely transforming your wardrobe by adding a stunning piece of jewelry. Whether you're going out for a night on the town or simply dressing up for a day at the office, there's a jewelry piece to compliment everyone's style.
The Ashley Lauren Collection consists of luxury craftsmanship with a vintage charm that finds its place easily in a modern lifestyle. Each piece within this collection spans through multiple decades with its intricate details and timeless designs.
We've rounded up our favorite pieces from this collection and the must-have qualities for this season.
Which Ashley Lauren Jewelry is Trending This Fall?
Citrine and Diamond Necklace
With its vintage-inspired look and rustic nature, this diamond necklace embodies the perfect colors for fall. It features an emerald-cut, citrine stone that's tinted with a golden--almost honey--glaze that pairs perfectly with this year's trending golden tones.
Every woman needs to have a statement piece of jewelry for each season and this one's perfect for accomplishing that. Whether you're grabbing a drink with the girls or heading to the apple orchard, this necklace is guaranteed to be an eye-catching staple.
Geometric Grey Diamond Necklace
There's nothing as satisfying as adding a classic, diamond necklace to your collection that accessories any outfit just right. The Ashley Lauren Geometric Grey Diamond Necklace is an absolute must-have to showcase the elusive grey diamond, an extremely rare find.
With its shimmering diamond accents and geometric shape, this piece is guaranteed to become an eye-catching addition to your jewelry collection.
Diamond Oval Hoop Earrings
If you have been waiting for the right pair of diamond hoop earrings, they have finally arrived! Ashley Lauren's Hoop Earrings are an absolutely dazzling and classic piece to purchase for yourself or add to your wishlist this season.
The classic hoop is reimagined into an elongated oval shape creating a sophisticated and luxurious accessory. A truly versatile piece, these earrings will make a statement with glittering diamonds that can dress up a casual outfit, or shine effortlessly with an elegant look this holiday season.
Quartz and Diamond Dangle Earrings
Are you looking for a unique piece to add to your collection? These Ashley Lauren Quartz and Diamond Dangle Earrings are the must-have for you! Shimmering as it dangles, the translucent quartz sits between diamond-encrusted ovals.
The teardrop quartz with its natural crystallization resembles a glacial atmosphere perfect for transitioning into winter. These earrings are guaranteed to help you stand out from the crowd this season.
White Horse Ring
A 14K yellow gold setting is the perfect adornment for the White Horse carved ring. Following classic Italian roots, a striking horse is hand-carved into a cameo shell to create a beautifully textured piece. It's an absolutely timeless piece that will add an elegant and sophisticated mood to any ensemble.
This piece is the definition of an antique-inspired look and a bold, statement ring to add to your collection. As a romantic surprise, there is an open heart mold underneath the face of the ring, making it the perfect gift for your special someone.
Petite Gemstone Ring
You surely won't need to fear the fashion police once you get yourself this spectacular piece from Ashley Lauren Collection's selection of rings. This timeless beauty won't become an occasional accessory that just collects dust, but rather an everyday piece that can be worn alone or with a mixture of other rings.
The stones that add a wisp of brilliance to this piece are bezel set vibrant ruby gemstones. Its 14K rose gold body provides not only a sturdy foundation but also gives it a stunningly chic design.
Shop for Ashley Lauren Exclusively at Albert's Diamonds Jewelers
Altogether, the Ashley Lauren Collection has some brilliant pieces that are guaranteed to become attention-grabbing staples within your jewelry collection. If you're looking for any of these specific styles and more, head over to Albert's Diamond Jewelers to get all of your shopping done.
Shop at Albert's Diamond Jewelers today and grab your favorite fall pieces!