The Return of Yellow Gold
January 15th, 2020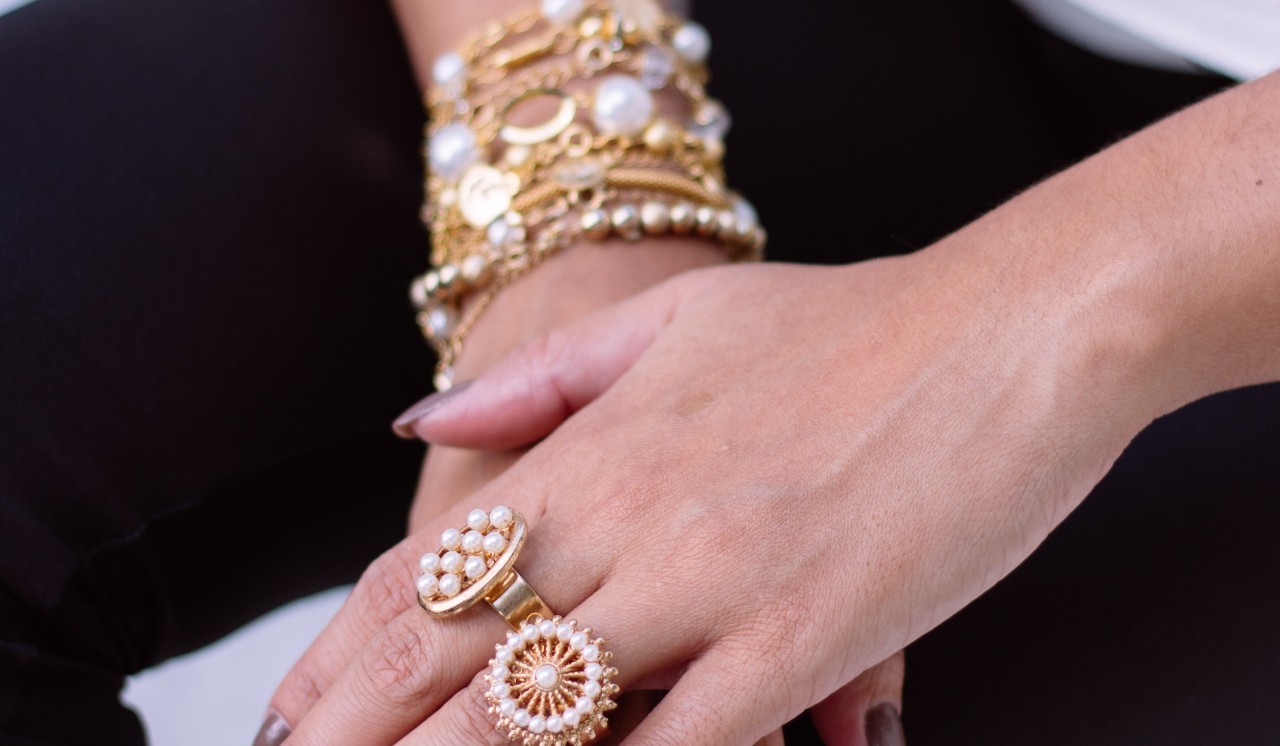 Yellow is the natural color of gold, but the metal is unique thanks to its ability to lend its shine and hue to other colors. For most of the last decade, the big metals of choice were platinum and its sister, white gold. But are things changing? It seems, according to the fashionistas, that yellow gold is going to be the precious metal of choice going into 2020. Here at Albert's Diamond Jewelers, we've never stopped loving yellow gold, and the designers we showcase have designed some remarkable pieces of bridal and fashion jewelry using the world's favorite metal.
Why Yellow Gold'
Yellow gold is a remarkable metal, and if you're choosing a simple gold band to celebrate your wedding, there's rarely a better choice to express the preciousness of married life. But of course, people rarely select yellow gold anymore without any accompaniment. When you choose yellow gold, it's valuable to ask what it's going to be paired with.
One of the benefits of white gold is that it's a neutral canvas that can accept any color equally, but that doesn't disqualify yellow gold! In 2020, we've been seeing that when it comes to engagement rings and fashion rings, yellow gold has been paired with very soft shades of purple and peach that can be found in kunzite and morganite.
When you're working with gemstones that are yellow's opposite color, purple, or its complementary peach hues, yellow gold can be one of your most amazing choices!
When to Pick Yellow Gold
Yellow gold is often seen as the "classic" choice for bridal jewelry. If you're aiming for an engagement ring or wedding band, yellow gold is going to be the most eminently timeless hue. Of course, it's also easy to see that yellow gold has a summery, sunny color that will instantly draw attention. As we're going into late winter, you may want to aim for using yellow gold in bracelets and earrings, just to break up the monotony of the season with a flash of wearable sunlight.
The vibrancy of yellow gold is also a great option if you've chosen a piece of jewelry that's very slender. While thin pieces of white gold can blend into clothing, even the daintiest yellow gold necklace or ring shank is going to stand out!
Yellow Gold and Purity
You may not know this, but there's a distinct color difference between 10k, 18k, and 14k yellow gold. The higher the purity of the yellow gold, the brighter and more sharply yellowish-red it appears. When you add more alloying metal, the color shifts to a "warmer" shade of yellow gold. You'll see less shine and more olive hues in the metal that some women appreciate. The least amount of shine and yellow will be found in 10k yellow gold, but it does provide an exceptional frame for bright colors and gemstones, or as an accent for other materials. If you're aiming for a bracelet studded with diamonds and gems, you may prefer opting for 10k yellow gold.
Regardless of your preferences, your local jewelry store ought to have some remarkable yellow gold options from the top designers in the industry. Here at Albert's Diamond Jewelers, we're proud to be that jewelry store for the men and women of the Chicagoland area. If you have any questions, just give us a call! Our Schererville, Indiana location can be reached at (219)-322-2700; our Merrillville, Indiana showroom can be contacted at (219)-769-1976!