The Quick and Easy 3-Step Guide to Cleaning Your Pearls at Home
March 11th, 2019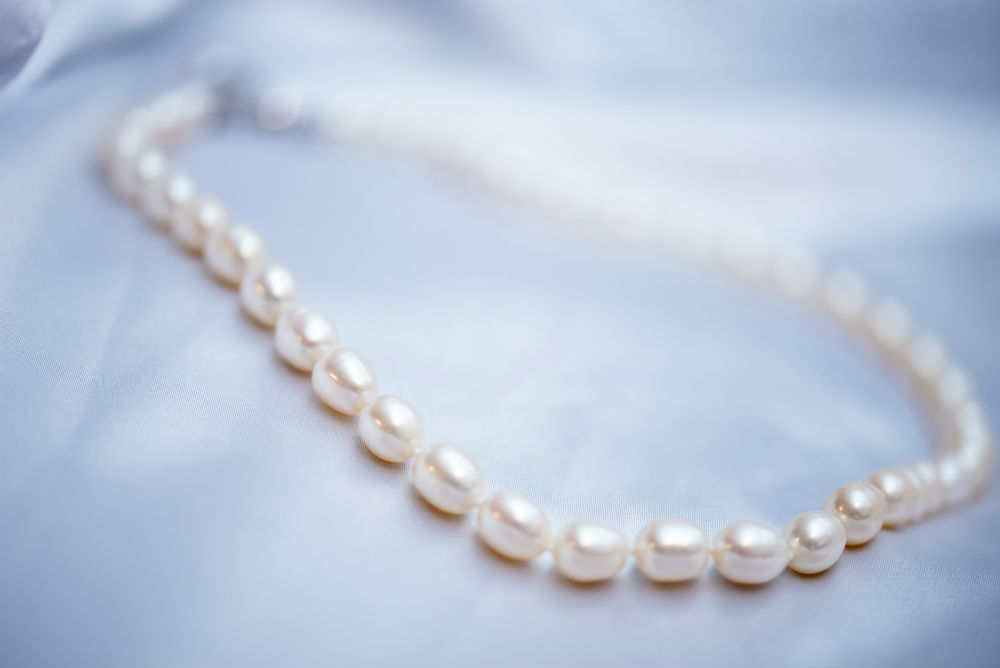 "Diamonds are a girl's best friend." "Pearls for the girls."
Everyone talks about how much fun it is to wear and show off your favorite jewelry pieces, but no one talks about one important thing when it comes to owning fine jewelry: cleaning and maintaining your beloved treasures.
So, today we'll be going over how to clean your favorite pearl jewelry pieces from the comfort of your home!
How to Clean Pearl Jewelry in 3 Easy Steps
Long-time fans of brands like Mikimoto know that pearls are delicate, fragile things. So, in order to take care of your beautiful (and expensive!) investment, proper care is required to keep them glowing like the day you first wore them.
The number one thing to keep in mind when maintaining your pearl jewelry is to make a habit of inspecting and wiping down your pearls after each wear. This prevents oil and other gunk from building up on your pieces, which could wreak havoc on the pearls themselves as well as the silk thread that keeps the gems together.
If you do suspect that they need a little more than a wiping down, follow these three steps for quick and easy cleaning:
Wipe down the pearl with a lint-free cloth and a lukewarm soap-and-water solution.
Use another clean cloth to wipe down the pearl with clean lukewarm water.
Pat the piece down with a new clean cloth and allow the jewelry to air-dry before storing it back in your jewelry box.
Another trick that helps in maintaining the integrity of your pearl jewelry is the rule "last on, first off." When you get ready for the day or for a night out, putting your pearls on last prevents any makeup or perfume from settling onto your pieces. Making sure that they are the first things off when you get home is important to minimize the amount of oils and dirt that get onto your pearls.
And again, don't forget to give them a wipe down when you take them off for the day!
Visit Albert's Diamonds Jewelers for Professional Jewelry Cleaning Services
In addition to regular cleaning of your pearl jewelry at home, regular professional cleaning (at least once a year!) is highly recommended to keep your pieces in great condition for years and years to come.
At Albert's Diamond Jewelers, we offer on-site jewelry cleaning as well as clasp repair, pearl restringing, and many other services you may find handy. Having an on-site team of master jewelers ready to take care of your jewelry needs means that your repairs are completed quickly by people you can trust. No need to worry about who's doing who knows what to your precious pearls!
To get started, book your appointment at either our Schererville or Merrillville location. A member of our staff will reach out to you shortly with more information.
If you would like to learn more about the services offered at our showrooms, please email marketing@albertsjewelers.com. Or, you can call (219)-322-2700 for our Schererville store or (219)-769-1976 for our Merrillville store.
We look forward to serving you!