Stun Down the Wedding Aisle with these 5 Wedding Band Trends
July 1st, 2019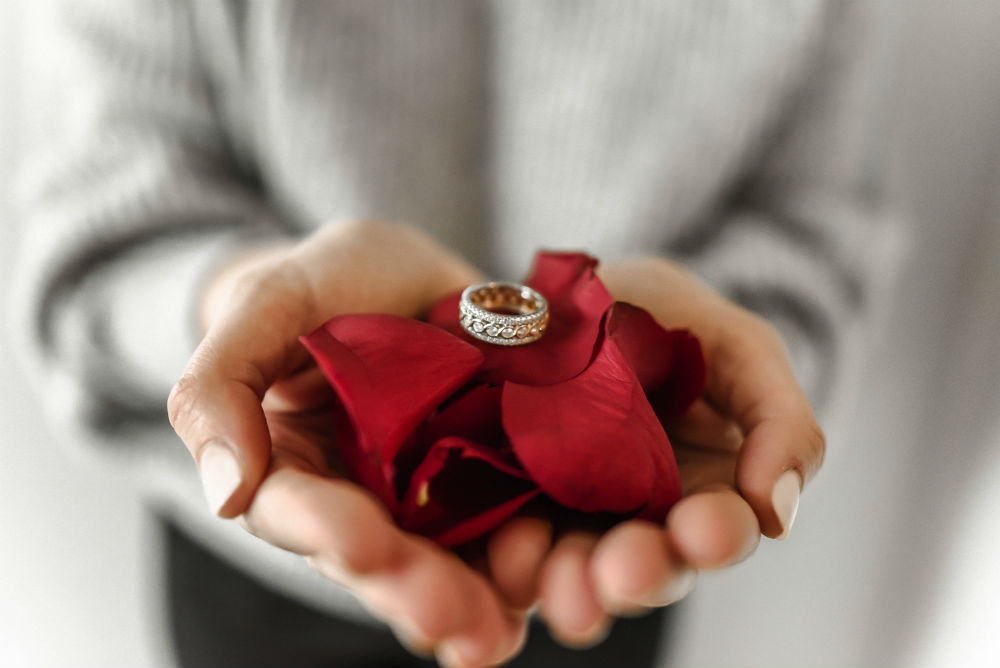 When it comes to planning a wedding, the type of wedding band you choose is arguably one of the most important choices you have to make. After all, this is one piece of jewelry you'll be wearing for the rest of your life. Details like table silverware and floral arrangements pale in comparison to the endless choice you have when it comes to choosing a wedding band.
Luckily, 2019 has seen a resurgence of popular wedding band options for every fashion taste. The wedding band trends for this year can be a good signpost for brides who want to get married in style, so it's always a good idea to keep up with the latest styles. Jewelers and consumers alike have zeroed in on a few standout trends that will be big this year -- keep reading to learn more!
Stylish 2019 Wedding Band Trends
With every new year, new trends dominate the wedding aisle. Some ladies wedding band styles have stood the test of time, but others have fallen by the wayside. This year, a few stylish trends have been gaining favor among brides-to-be. From the delicate and romantic rose gold wedding band to colored gemstones instead of diamonds, these 2019 wedding band trends are unique and fresh.
Wedding Ring Stacks
2019 is the year of wearing multiple rings while walking down the wedding aisle. Stacking wedding bands has become increasingly popular among brides-to-be. Future brides have been known to stack wedding bands on either side of their engagement ring. Stacking enables you to incorporate different metals, gemstones, and styles and create your own look.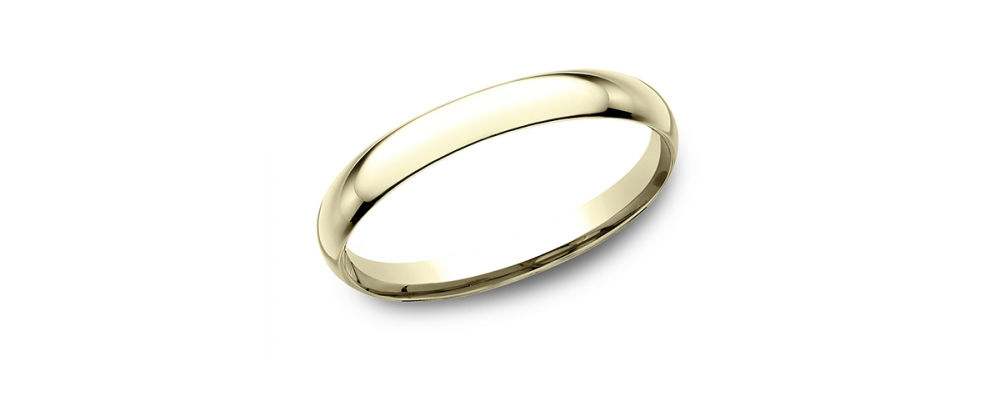 Find stackable wedding bands from the Benchmark Classic collection. Choose your simple and stackable 14k yellow, rose, or white gold wedding band. Their high polish and smooth texture provide a pleasant contrast to a more embellished engagement or fashion ring. This simple and elegant band can be worn alone but works well in a group.
Embellished
Wedding band trends in 2019 have so far also favored embellished wedding bands. A simple wedding band doesn't go out of style, but adding intricate engravings, diamonds, colorful gemstones, or other detailing can bring your wedding band to life. You can even choose to combine different shapes of gemstones to create a unique look.

French beading and lacework make this Verragio wedding band stand out. From Verragio's Parisian collection, this wedding band's round-cut diamonds line the shank. Other embellishments include a delicate wrap holding together the French beading within the ring and lacework providing a beautiful frame for the stone.
Colored Gemstones
Amp up the color factor with a few colorful gemstones instead of the traditional diamond. The latest wedding band trends in 2019 include colorful gemstones like amethyst, sapphire, ruby, emerald, and more. These colors can come together to create a ring that feels more personal to you. You can even match colorful gemstones with your significant other or choose your birthstones for a personalized touch.

This Henri Daussi's women's wedding band includes breathtaking milgrain detailing in 14k rose gold. What makes this wedding band stand out is its lustrous violent-pink sapphire gemstone and diamond mix. It's a thin band with a lot of character, color, and romance. It's the perfect band to light up your romantic union.
Rose Gold
Vintage jewelry lovers will fawn over the classic yellow gold, but rose gold is slowly but surely becoming just as popular. Rose gold metals add a twist to the classic gold band. Brides-to-be with rose gold engagements may want a rose gold wedding band to match. Choosing a rose gold wedding band can complement your engagement ring metal, whatever color it is.
Love Story's 14k rose gold wedding band features a warm and lustrous sheen and small round diamonds around the braided band. This band has a soft and delicate look that is made even more romantic with the metal finish. This trend isn't going away anytime soon.
Barely-There Pieces
Ever since Meghan Markle showed off her thin yellow gold band rings, style hunters have been drooling over barely-there wire rings. Brides that like to keep things simple will adore barely-there pieces.

A. Jaffe's Metropolitan wedding band puts a literal twist to the classic thin wedding band. Crafted in 18k white gold, this wedding band has an artisan and hand-crafted feel with its wavy edges and unconventional band shape. You'll be the trendsetter with this barely-there piece.
Find Your Perfect Wedding Band at Albert's Diamond Jewelers
Any wedding band from 2019's wedding band trends can make your wedding day perfect. To check out more wedding band options for men and women, head to Albert's Diamond Jewelers in Schererville and Merrillville, Indiana. You can create the custom design of your dreams, upgrade one of your old rings, or choose from the wide selection of wedding bands across many styles. There's bound to be one you love!