Pretty in Pink: Living Coral is Pantone's 2019 Color of the Year
January 7th, 2019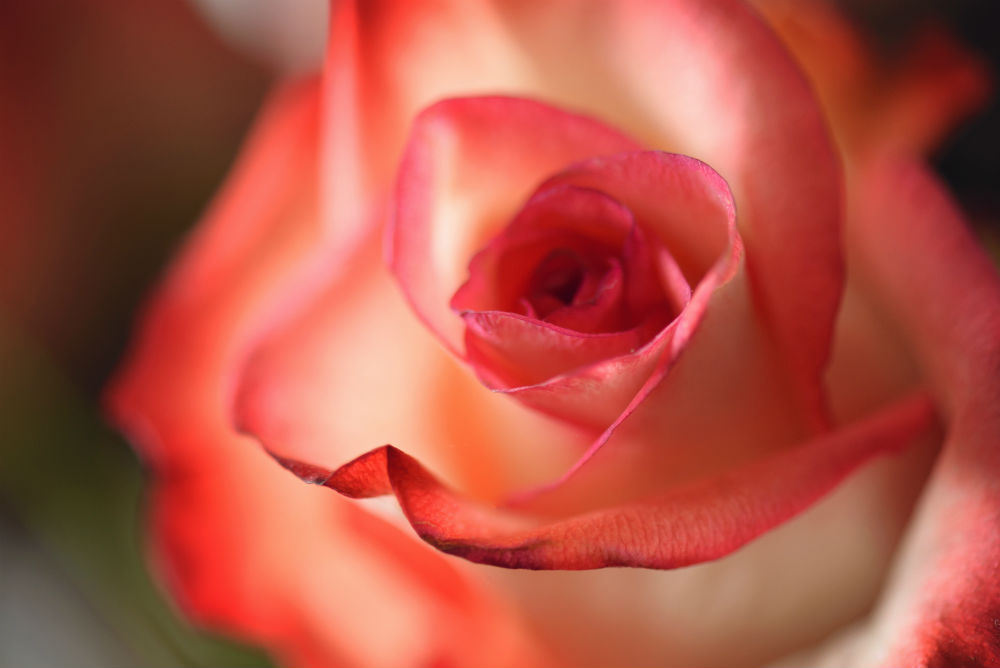 The votes are officially in. The one and only Pantone has finally come out with its pick for 2019's color of the year. The big winner? A salmon-y hue by the name Living Coral. Warm and full of life, Living Coral is slated to hit the market hard in the new year. We're so ready for the madness.
Living Coral: Its Meaning and Background
Living Coral is, objectively, an electrifying color. It brings life to all it adorns. It embodies both the retro vibes of mid-century conventions of aesthetic while also remaining true to the Tumblr-era generation of consumer-level taste-making we are all so familiar with. Living Coral truly does it all.
The choice has more than mere surface-level significance. Pantone recognizes the color as evocative of the living ecosystem made possible by coral wherever in the world it finds itself growing. It urges us to stay mindful of the ecological implications our choices make. The team at Albert's definitely plans to take this cue and re-approach some of the less-than-green parts of our lives this January. New Year, new us.
Aside from that, Living Coral is known for its connection to meditation and the calming of the mind. It is noted for its ability to provide energy to the beholder, making it a powerful symbol to include in your wardrobe in the coming months.
Designer Spotlight: Kabana and Living Coral

Those familiar with the best of Kabana are probably more than aware of their Living Coral jewelry offerings. Their Blush earrings are absolutely vital to us, the ultimate combination of simple and luxurious.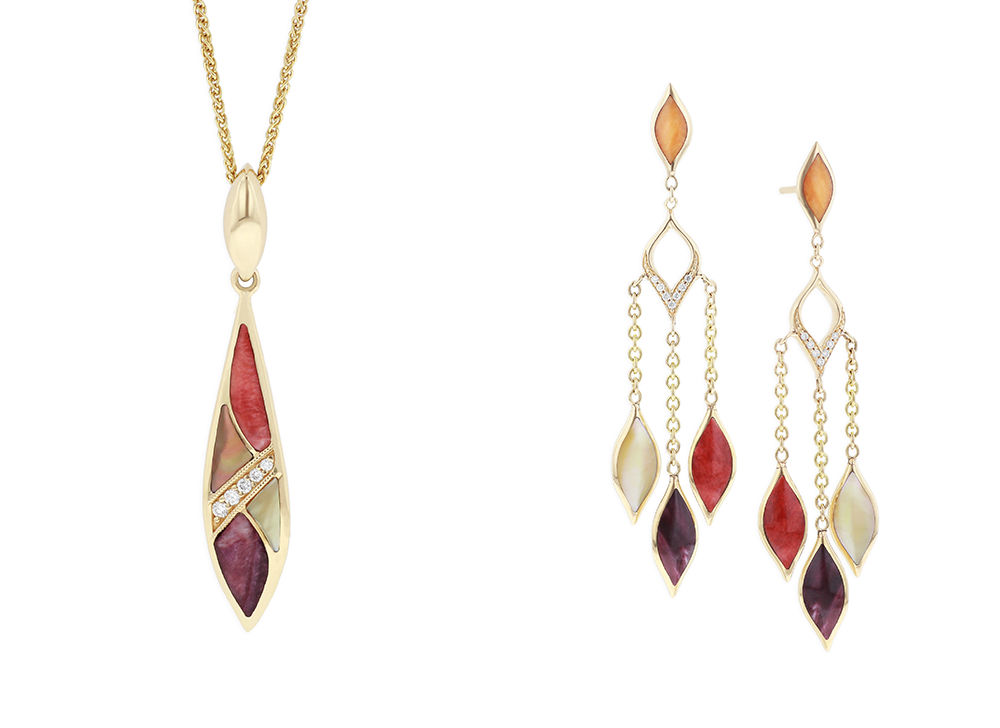 Kabana's acclaimed Riviera collection makes liberal use of living coral as one note in the line's overall earthy color palette. The Riviera pendant makes a striking statement in stunning Living Coral, mother of pearl, and diamond. Same goes for the Riviera chandelier earrings, both set in luscious 14k yellow gold.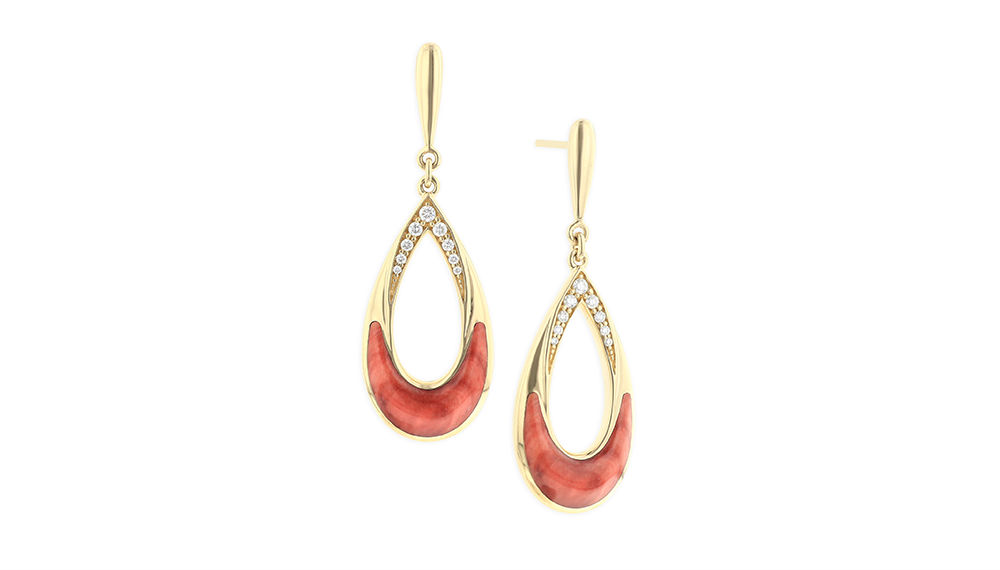 These Kabana drop earrings are equally tempting, their gentle lines and curves serving as the perfect canvas for its spiny oyster details in gorgeous Living Coral.
More Living Coral from the Albert's Diamond Jewelers Showcase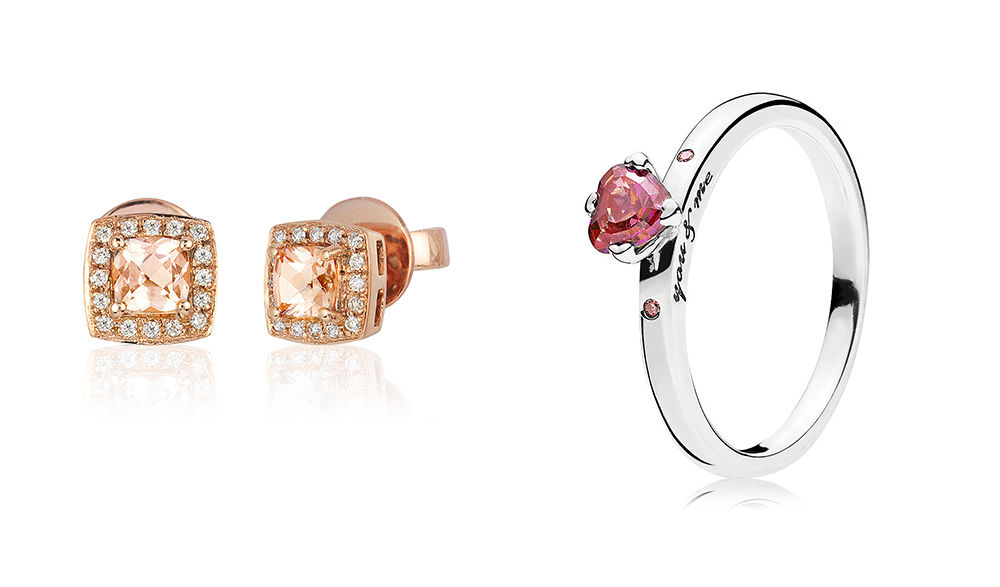 Le Vian fanatics (ourselves included) will already be familiar with the fabulous stud earrings in Living Coral they produce, far ahead of the curve when it comes to the trending color. Pandora's You & Me fashion ring is also available in Living Coral, their near-limitless customization options always keeping things on-point when it comes to what's hot.
Ring in the New Year with Everything Living Coral at Albert's
Are you ready to take your Living Coral obsession to the next level? Albert's Diamond Jewelers is always in tune with the latest in jewelry trends year-round. Our flexible financing is available to patrons with approved credit and our unmatched pricing makes haute couture affordable for everybody in Schererville and Merrillville, Indiana.
Check out our catalogue of Living Coral fashion jewelry online or book an appointment with our world-class team to learn more about what Albert's Diamond Jewelers can do for you.