How to Find the Best Metal for an Engagement Ring
July 24th, 2018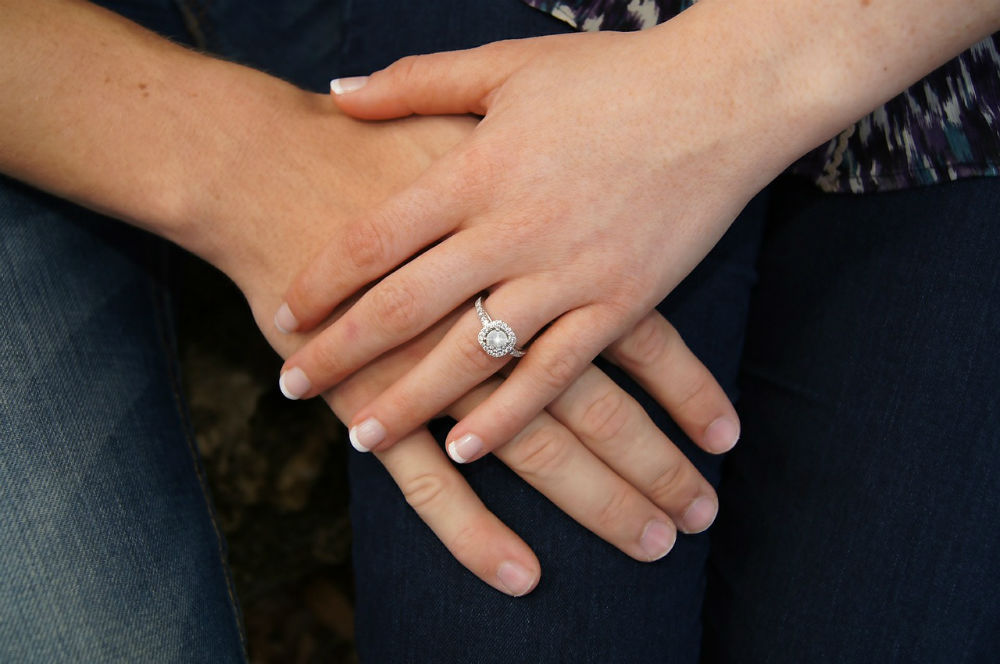 The engagement ring is one of the main pieces of bridal jewelry, and is arguably the most important. An engagement ring solidifies the promise that, yes, this couple will one day be wed. There are many components to picking out an engagement ring, including things like the cut of the diamond, the type of setting, the carat of the stone, and the best metal for an engagement ring.
The latter is one of the most crucial aspects of picking out an engagement ring. The ring's metal band can make or break a piece. Fortunately, finding the best metal is simple once you know what to look for.
The Various Types of Metal Used in Engagement Rings
First things first, it helps to know what kind of metals you can choose from. Of all the metals out there, there are typically only two that are used for engagement ring bands: platinum and gold.
Platinum is a popular choice for engagement rings and is the most valuable metal used in jewelry. Platinum is also the most secure base for any engagement ring piece.
For those with sensitive skin, platinum is a perfect choice as the metal is hypoallergenic. This rare metal is long-lasting too, as the color and sheen won't dampen over time in comparison to other precious metals.
While platinum has its many benefits, gold is the most common choice for engagement ring bands. Gold is a malleable metal that in its purest form is too soft for jewelry. However, the gold used in engagement ring bands is typically mixed with other metal variants like copper, nickel, and zinc.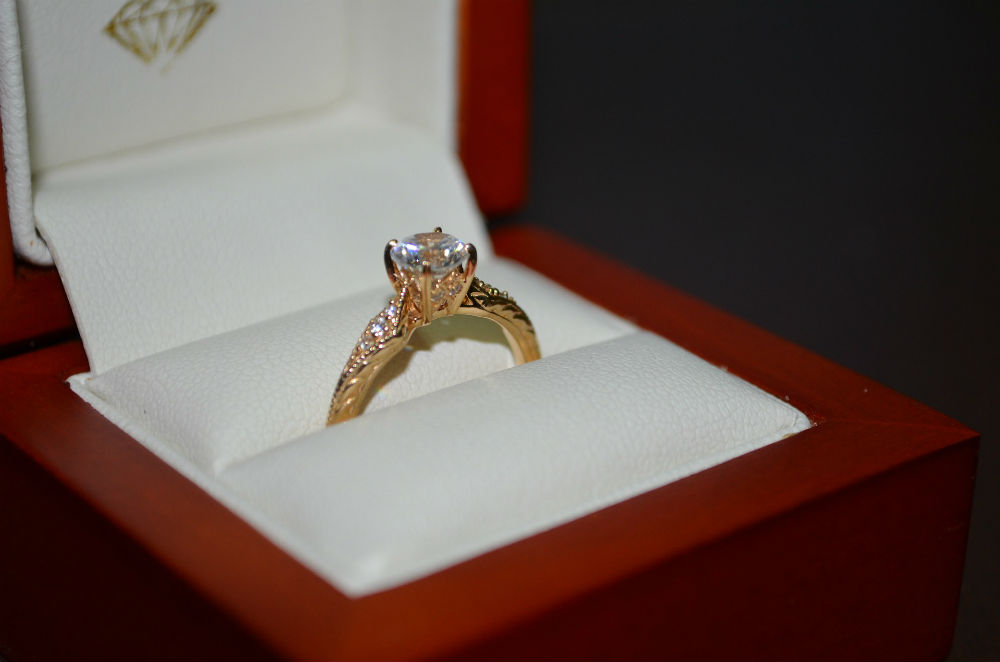 You can determine the amount of gold that is in a jewelry piece based on the karat. Pure gold is denoted as 24 karats, but the gold used in jewelry bands will typically be 18 karat, 14 karats, or 10 karats. The lower the number, the less percentage of pure gold is in the band.
Platinum may be durable, but gold is incredibly versatile when it comes to design and style. There are three gold variants used in jewelry: rose gold, yellow gold, and white gold. Yellow gold takes on the classic yellow hue of pure gold. White gold is silvery in color, and its cool hue allows it to blend in with colorless diamonds for a seamless look. Rose gold is a beautiful romantic pink.
The best metal for an engagement ring can change depending on who you're buying it for. However, with a bit of attentiveness and persistence, you can determine which metal would make for the best engagement ring.
Picking the Right Kind of Metal
Style is potentially the most crucial aspect of picking out an engagement ring. The type of metal you choose can all depend on what kind of hues and colors she gravitates to.
For instance, if they have an eye for warmer tones, you may want to lean towards rose or yellow gold. Alternatively, if they are more of a fan of mellower hues, you may want to opt for white gold or platinum.
Lifestyle is another critical component to picking out the best metal for an engagement ring. If your significant other works a lot with their hands, you may want to pick out a platinum band due to its superb durability.
Sensitive skin can play a significant role in picking out an engagement ring metal as well. Some people are allergic to gold and can break out into hives after prolonged contact. If this is the case, platinum would be a better pick than a standard gold variant.
One of your greatest resources in finding the best metal is a skilled and passionate jeweler. With the help of a jeweler, you can pick out the engagement ring that will have your beloved head over heels.
Albert's Diamond Jewelers Can Help You Find the Right Metal
At Albert's Diamond Jewelers we can help you find the best metal for your engagement ring. If you choose Albert's Diamond Jewelers, you'll have a passionate staff and a diverse selection of designer engagement rings at your disposal.
In addition to the engagement rings we have available, our showrooms in Schererville and Merrillville, Indiana have a wide array of wedding bands, fine fashion jewelry, Swiss-made timepieces, and GIA-certified loose diamonds to choose from. Since 1905, we have provided the nearby towns of Chicago, Munster, Highland, Gary, Lansing, Willowbrook, and Griffith with fine designer jewelry and professional jewelry services. Some of our services include onsite appraisals, jewelry repair, and watch repair.
To learn more about our services, engagement rings, or special events please visit our website at Albertsjewelers.com or give us a call at (219)-322-2700.