Henri Daussi: Designer Bridal Jewelry for a Woman Who Loves European Flair
August 18th, 2019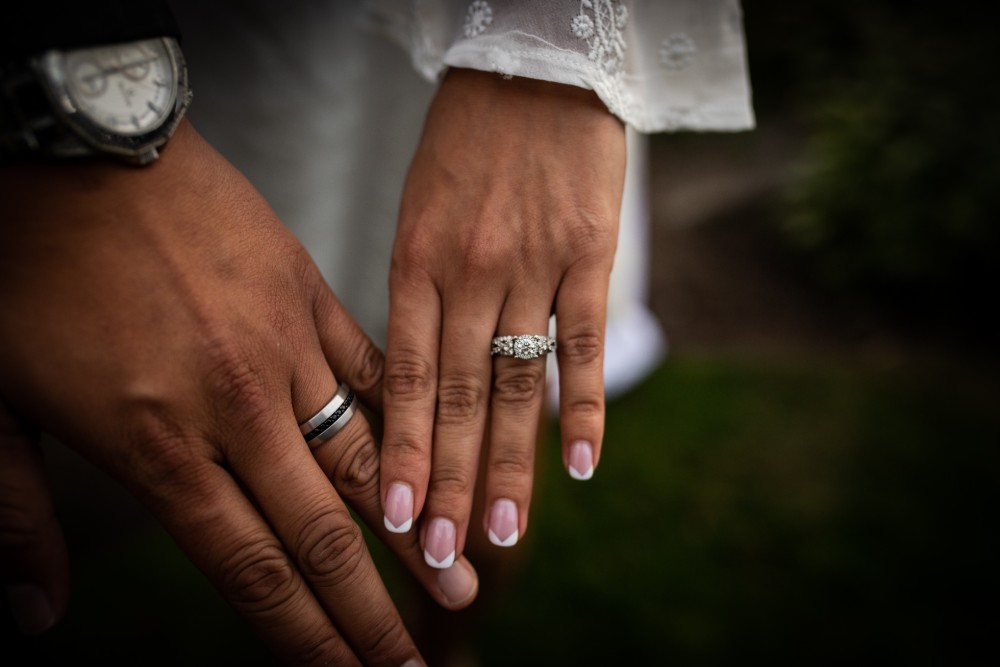 Henri Daussi, named for its founder, was founded in Antwerp, Belgium in 1932. Coming at the tail end of the Art Deco period and right before the early stages of pop art, Henri Daussi developed in one of the most exciting periods of jewelry design, and its modern designs show that off. When you're searching for pieces of bridal jewelry whose inventiveness, timelessness, and attention to diamond craftsmanship are without peer, Henri Daussi may be the right designer to express your one-of-a-kind aesthetics!
Engagement Rings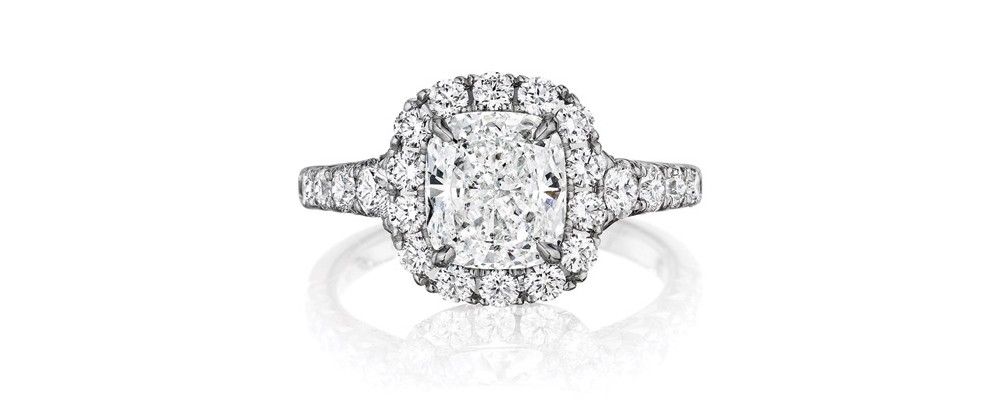 One of the most prominent styles embraced by Henri Daussi is the use of cushion-cut diamonds. Cushion cuts are distinguished by their longer rectangle shape, slightly domed table, and rounded corners. The effect, as the name implies, is that cushion-cut diamonds appear to be elegant small pillows. One of the most unique things about the cushion cut is its color: In addition to being the shape that shows off color and clarity the most, cushion-cut engagement rings boast the most rainbow-colored fire in them. Henri Daussi shows this off in their Daussi Cushion collection elegantly. This provides a clean canvas for the centers stones' colors to be showed off.
The designer also shows off remarkable side-stone diamonds in the halos of these engagement rings, using troves of round-cut diamonds to frame the center stones, the trapezoidal side stones in some rings, and the modern split or twisted shanks that make this collection unique.
Wedding Bands

When you've found the perfect diamond engagement ring from Henri Daussi, you're going to have to follow it up with the ideal wedding band. Fortunately, the Belgian atelier doesn't let brides down in this regard! Henri Daussi wedding bands are distinguished by a passion for the same diamonds that decorate their engagement rings, and if you're partial to the glittering side stones that have been used to great effect in the framework of your halo engagement ring, you'll find plenty of looks that complement the style.
For example, the diamond-studded circles of some of the wedding bands mimic the halos of an engagement ring. X-shaped bands create a boldly modern look that matches the contemporary chic of a twisted shank. And don't overlook the colors that Henri Daussi invests in these wedding bands—rose gold and yellow gold are charming touches on their own, but when pink & blue sapphires, black diamond, whimsical blue diamonds, feminine pink diamonds, and yellow diamonds are used, they make truly unique complements for an engagement ring.
Shop Henri Daussi Bridal Jewelry at Albert's Diamond Jewelers
If we've piqued your curiosity about Henri Daussi, you can find out more about their collections of bridal jewelry we showcase here at Albert's Diamond Jewelers when you stop by either of our Merrillville or Schererville, Indiana showrooms. Visit us today to see them for yourself!