Green Rings for St. Patrick's Day
March 15th, 2018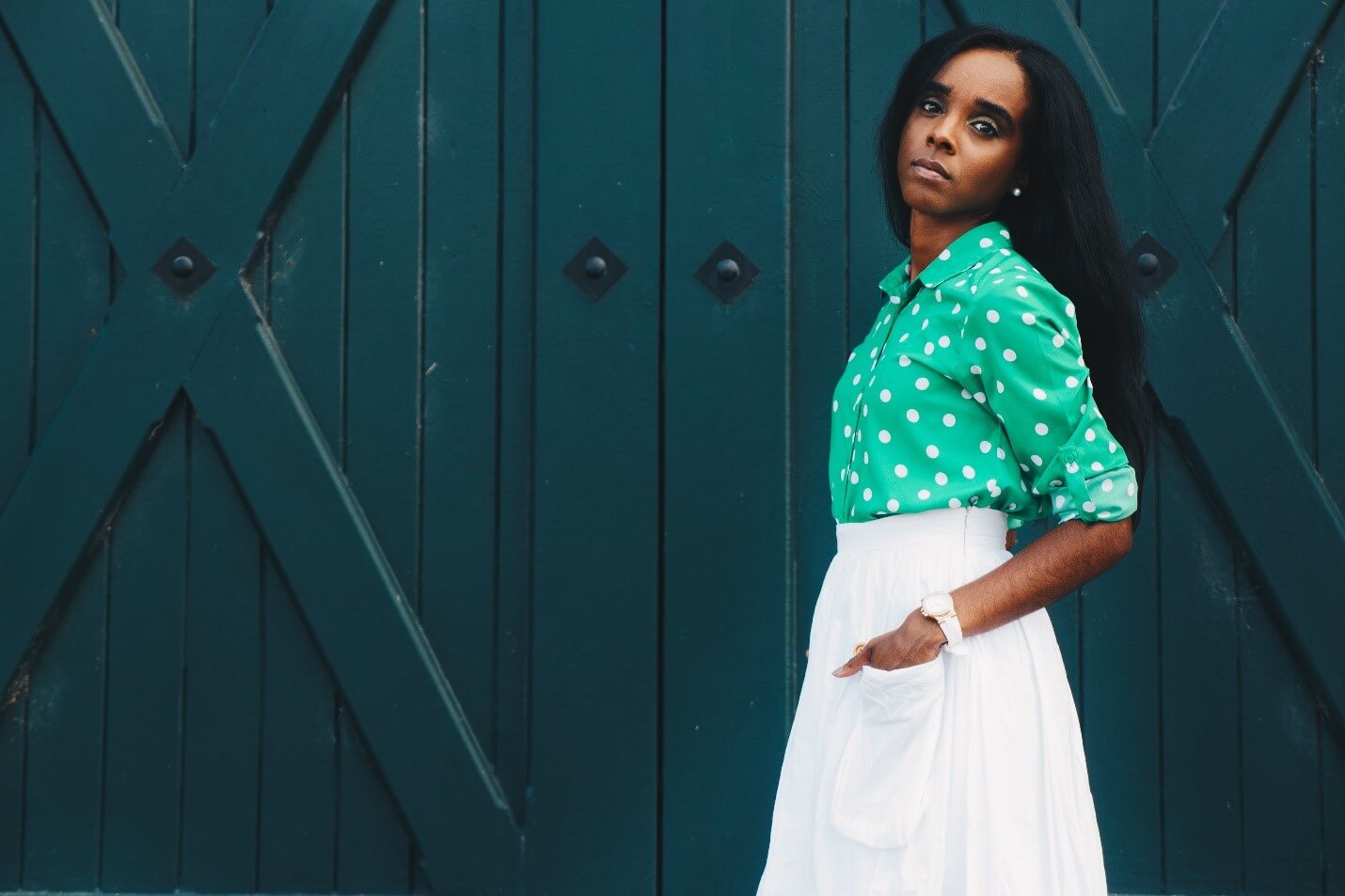 You've got to get some green for St. Patrick's Day! Tradition says that anyone who doesn't have something green ready for March 17th opens themselves up to get a pinch. Best to side-step that particular problem by shopping at Albert's Diamond Jewelers for a new fashion ring in everyone's favorite cool color.
We've chosen four fantastic rings with four different shades of green, sure to fit with any outfit you're looking to put together on St. Patrick's Day.
Keep reading to find the right green ring to match your taste!
Green Fashion Ring #1: Le Vian Fashion Ring ZUHY 1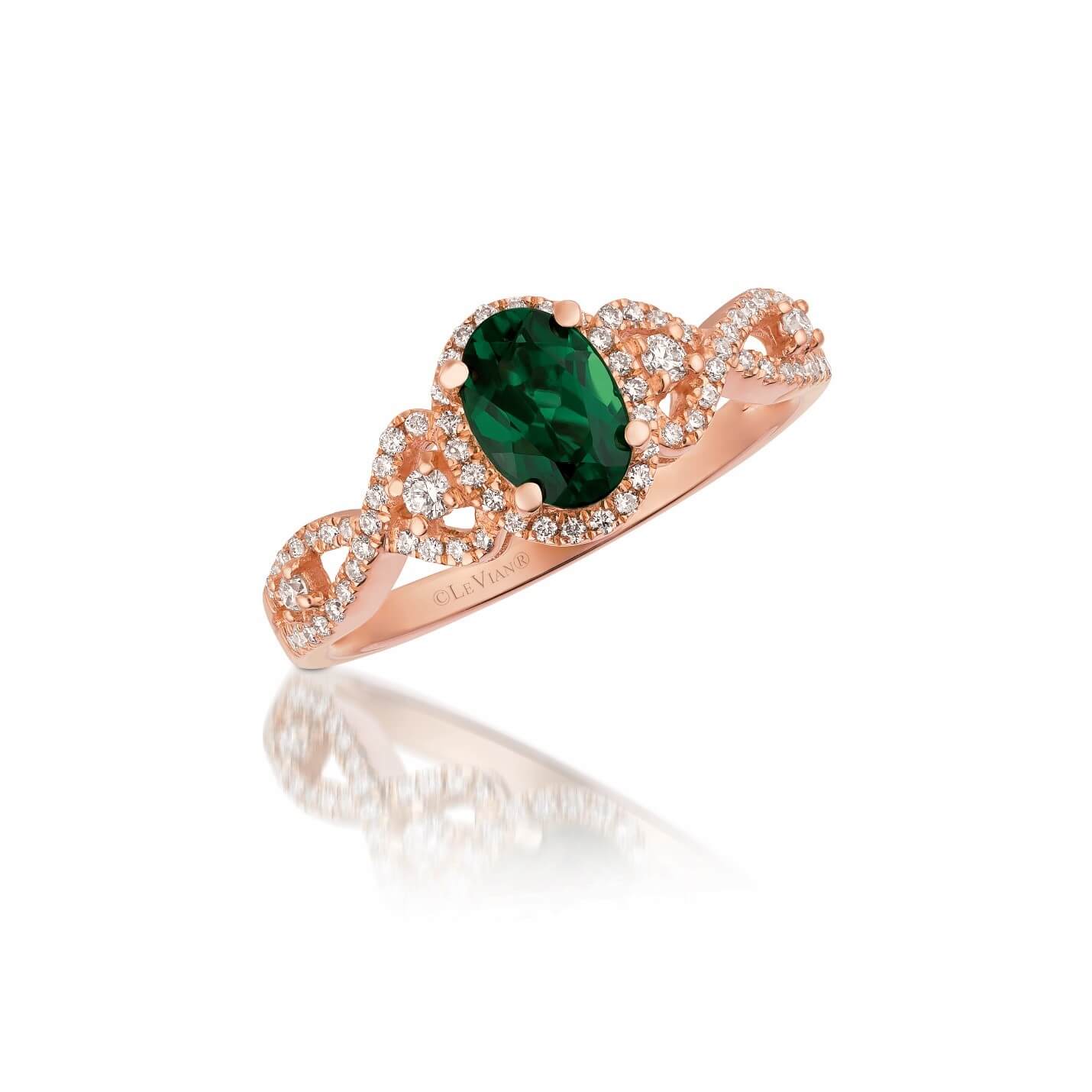 Le Vian is famous for its colored stones and this fashion ring is certainly no exception. Deliciously named, this Le Vian fashion ring features a deep emerald-colored "pistachio diopside" stone which is surrounded by brilliant "vanilla diamonds" and set in gleaming 14-karat "strawberry gold."
Wearing this ring is almost like going to the ice cream parlor, isn't it? Pistachio diopside, named for the brilliant green of the stone, is beautifully complemented by the white of the diamonds in the halo around it and the pink of spiraling band.
Green Fashion Ring #2: Kabana Opal Fashion Ring GRCF548X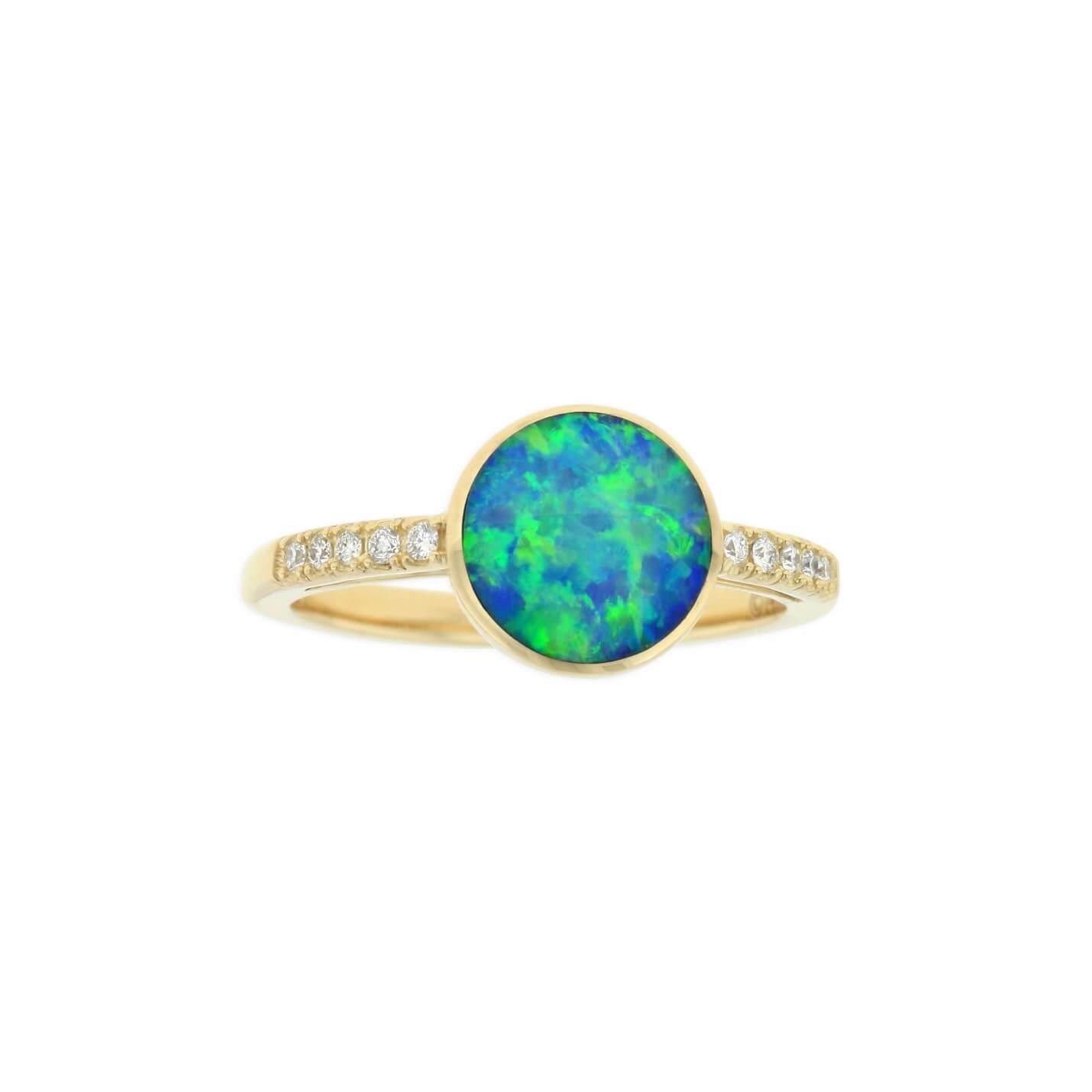 Is picking opal as the green for St. Patrick's Day cheating? We don't think so! The lovely thing about the opal used in this fashion ring from Kabana is that the brilliant stone flashes different shades of green and blue that all blend together to create a truly breathtaking piece.
Kabana, the brilliant designer from the American Southwest, places this round opal in a 14-karat yellow gold band, pave-set diamond accents that serves to add a higher level of inner fire to the oceanic color of the center stone.
Green Fashion Ring #3: TACORI Color Medley Fashion Ring SR111P12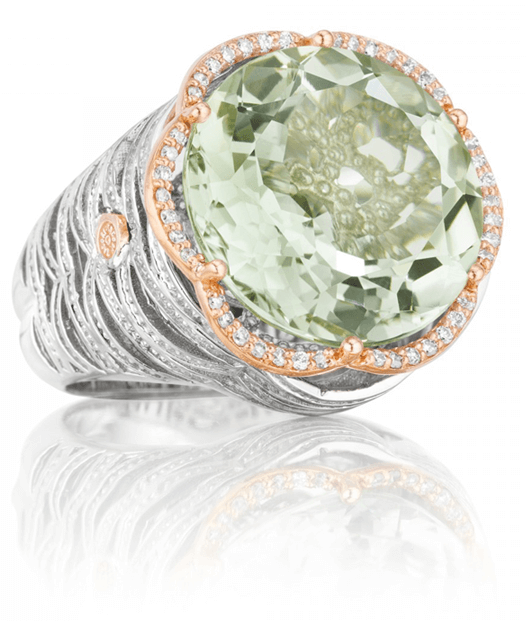 Always a great choice for finding a new ring of unparalleled style and sophistication, this delicate ring SR111P12 is from the TACORI Color Medley collection is an inspired choice for St. Patrick's Day. Handcrafted in the legendary TACORI California Design Studio, the pale, grassy green of the prasiolite stone featured in this ring is surrounded a crown of beautiful white diamonds.
The rippling design of the 925 sterling silver band flows around a woman's finger and cradles the size of the 12.96 carats of prasiolite that glow dazzlingly from inside a lovely floral halo of 18-karat rose gold.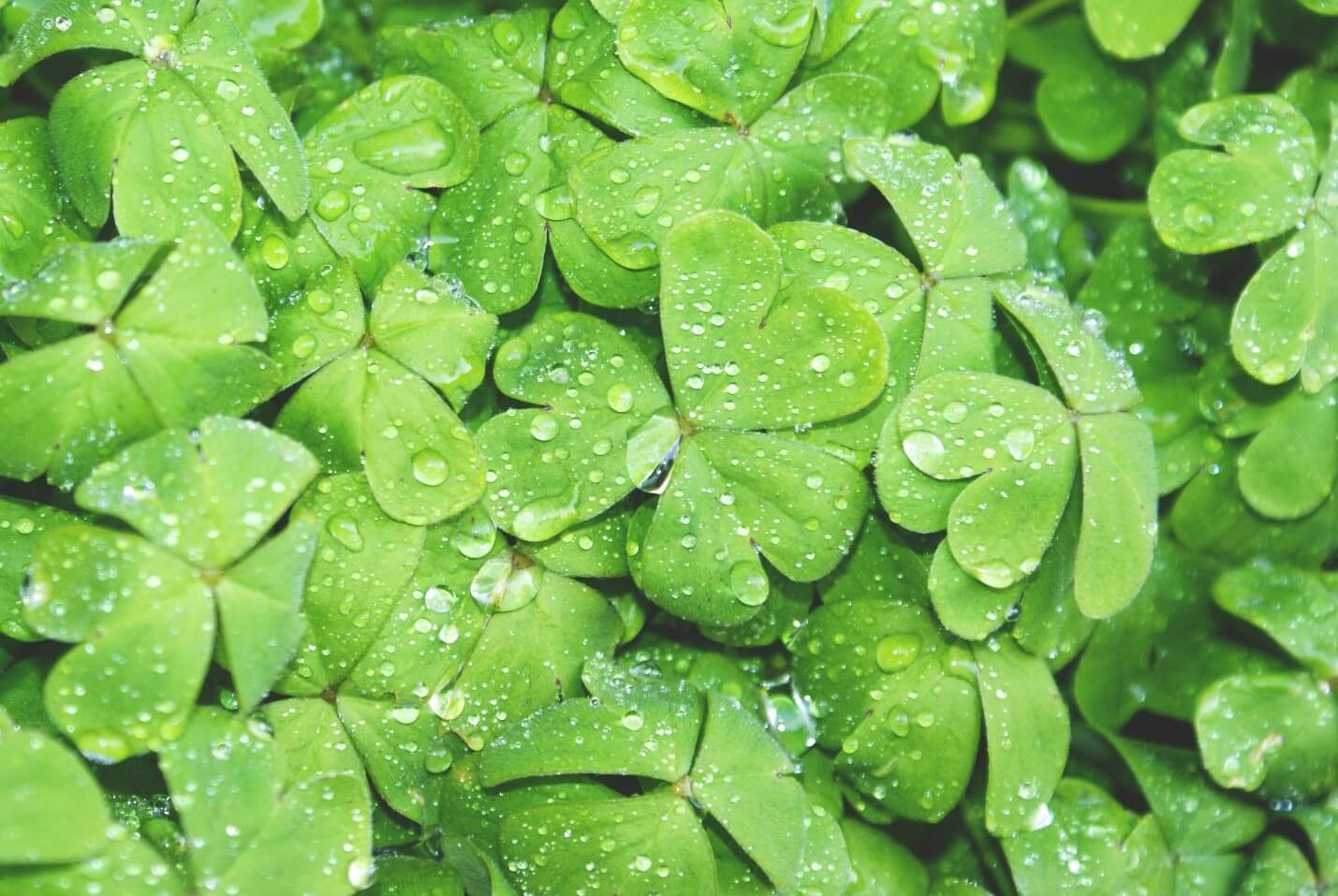 Slán Abhaile (Safe Travels)!
Have you picked out a ring for St. Patrick's Day yet? Hopefully, our little guide has given you an idea of what you want to wear. If you want to try out something else in green, why not visit our necklaces and bracelets sections too'
For more information on the deep green fashion rings pictured above, give us a call at 800-946-1491, explore our expanded selection now at albertsjewelers.com, or visit either of our Schererville and Merrillville, Indiana locations today!