Around the Bend: Upcoming Trends for Fall 2018
August 15th, 2018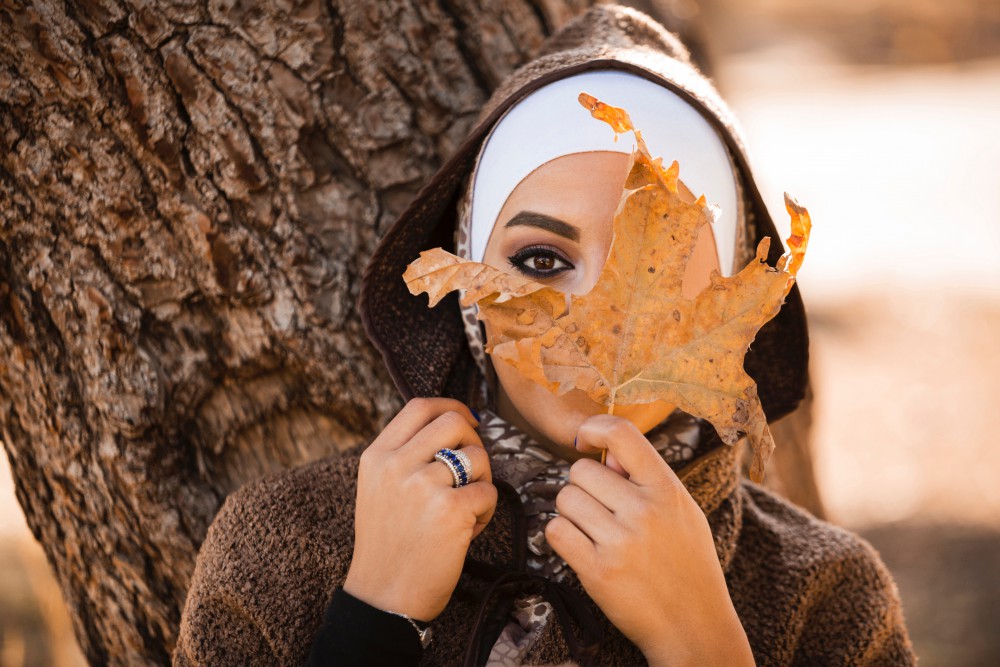 It's that time of year again. Ambitious tastemakers the world over are already
predicting this coming autumn's aesthetic and whetting our appetites for what's to come, and not a moment too soon '€" while we're all for summertime freshness and the buoyant, breezy styles that come along with it, we at Albert's Diamond Jewelers have had just about enough resort-wear for the year.
With pumpkin spice season just a short ways away, we figured that getting a head start on our fall wardrobes would be a great way to pass the time before we get to break out our favorite leather boots and wool sweaters again at long last.
Are we impatient? We prefer the term "fashion-forward." With summer just barely halfway over, we're already hungry for the next wave of exciting new fall jewelry trends this season has to offer.
Thick Chains
What's the best way to make sure your accessories can stand up in the face of thick denim, deep autumn color schemes, and those strong fall textures we all know and love? Choosing pieces substantial enough to match. Whether in the form of a chunky necklace or bracelet, chains with body are going to be big this season. Weigh them down with pendants or rings or wear them plain-jane for a more contemporary take on the trend.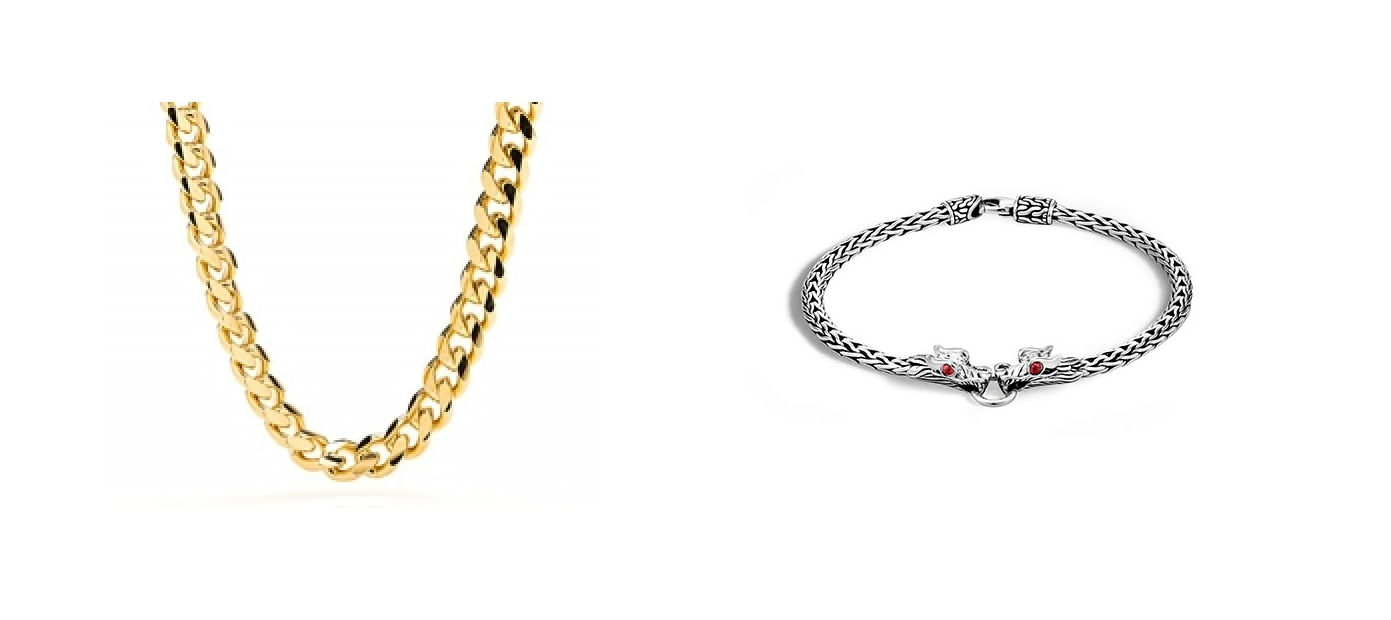 Check out this statement piece from none other than John Hardy.
Bold Statement Pieces
This autumn is slated to be one of the most out-loud-and-proud of recent years '€" while fall and winter fashion trends tend to skew more toward the understated, sophisticated, and subdued, this coming season's forecast is full of audacious and inspired pieces in all of our favorite and familiar cool-weather colors and textures.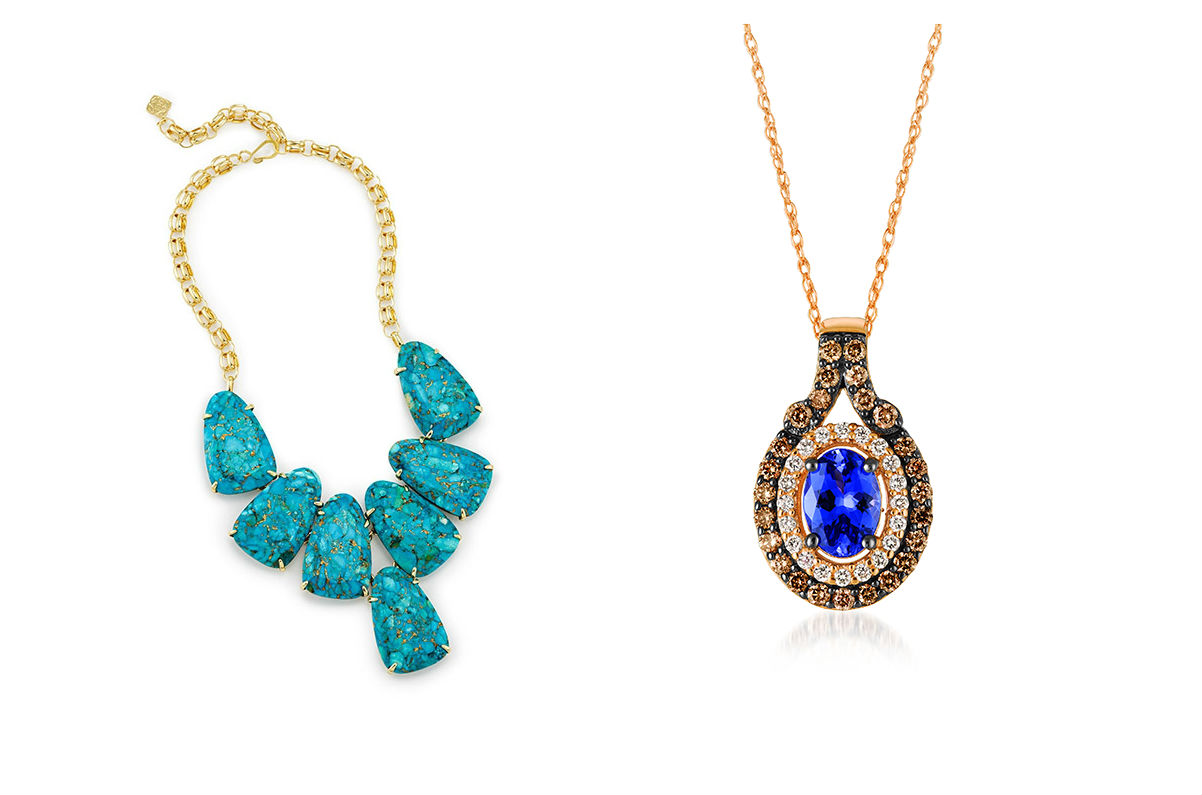 Power clashing, the art of combining fashion pieces in a way that goes against the grain, is making its way into the mainstream, and we are absolutely living for it.
Botanicals and Other Organic Shapes

Fashion week for the upcoming season had us going back to our proverbial roots '€" jewelry emulating the soft, undulating shapes found in nature are coming back in a big way. Pieces such as these soften the otherwise harsh look of more conventional styles. Awaken your inner bohemian.
Get Ready for Autumn at Albert's
Our experts are fashion lovers in the truest sense of the phrase '€" this business is our passion, and we would love nothing more than to help you get your autumn wardrobe on its feet and ready to go for when the weather finally breaks. We offer thousands of styles at one of the most competitive price points in the greater Chicago area, and our thirty-day return policy means that when you do business with us, you shop worry-free.
With financing available with approved credit and free shipping on purchases of $199 or more, there is no reason not to become part of our family. Check us out online or give us a call '€" with over one hundred years of satisfied customers under our belts, we guarantee that we'll have something in our showcase just for you.