A Guide to the Top A. Jaffe Collections
January 10th, 2021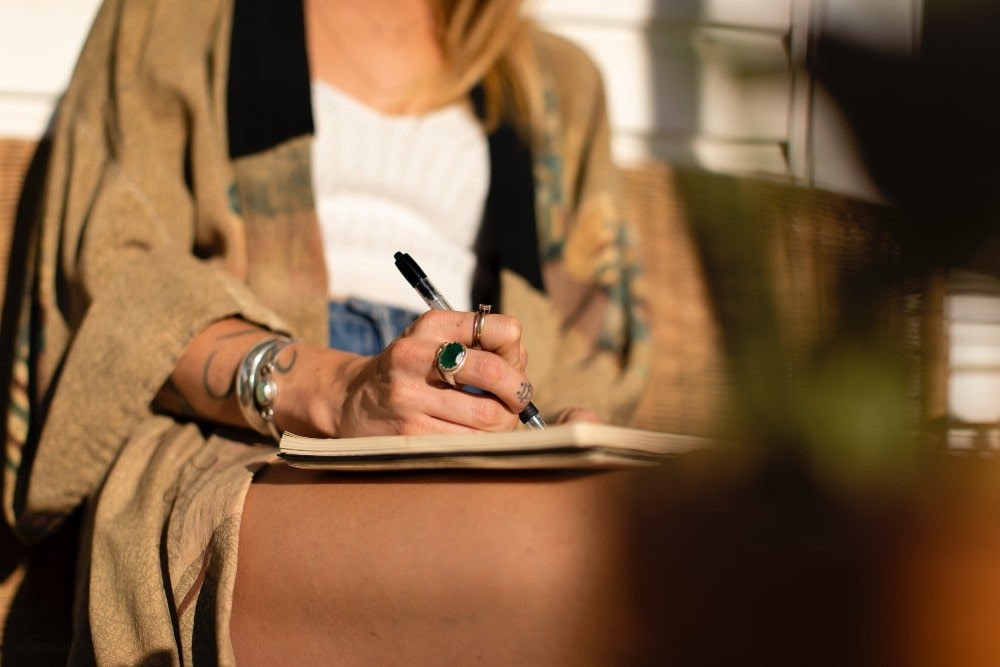 According to Abraham Jaffe, diamonds can reflect passion or they can ignite it. Diamonds put a twinkle in the eye of A. Jaffe when he set up shop in the heart of downtown New York City in 1892. Since then every design has been built following the same guiding principle of exceptional beauty with comfort in mind. A. Jaffe includes a lifetime warranty for every piece, as a way to showcase the passion and love they have for creating lasting pieces of jewelry. We've created this guide to help you find the most stunning pieces within our favorite A. Jaffe collections at Albert's Diamonds Jewelers.
A. Jaffe Metropolitan Collection
If you're the type of bride that's looking for a stand out engagement ring with extravagant diamond detailing, you will easily be drawn to the Metropolitan collection. This collection features diamond-heavy modern styles from twisted bands and bezel-set center stones to stunning double halos and split shank designs.
Whether you're looking for an engagement ring style that features elegance, glamour, or individuality, this collection has it all. Once you showcase one of these on your finger, the slender, sophisticated look will draw in the eyes of everyone around you.
A. Jaffe Quilted Collection
It's all about combining comfort and elegance to bring you the Quilted collection. The engagement rings in this collection feature a unique, quilted interior that sits snugly on your ring finger without twisting and turning. Effortlessly pairing with any wedding band from A Jaffe, the Quilted rings come in a variety of settings from solitaire beauties to diamond-adorned halo rings.
Have you ever seen wedding pictures where the center stone is shifted in every image? With the Quilted collection, you will never have to worry about your center stone being off balance. Feel gorgeous and worry-free on your wedding day with these sensational rings.
A. Jaffe Classics Collection
As for wedding bands, sometimes simplicity is key—especially if you're looking for a piece that won't detract from a stylized engagement ring. With the Classics collection, you can choose between traditional designs and wedding bands that feature soft modern touches.
If you are searching for a true classic, a prong wedding band is the only way to go. This popular style lets the diamonds shine the brightest by using the least amount of metal to hold the diamonds in place. For a touch of refinement, consider a diamond wedding band with a subtle dip in the middle, which carefully frames your engagement ring center stone.
A. Jaffe Seasons of Love Collection
For a daring bride, simple wedding bands just won't cut it. If that's the case, A. Jaffe's Season of Love collection is the perfect escape. With stunning designs that feature uncommon silhouettes, Seasons of Love wedding bands can be worn as stand-alone pieces or they can be combined with an engagement ring to add a unique flair to a wedding set.
Each design is intricately-crafted with an attention to detail that is unmatched. Consider a wide-set band with gorgeous pave diamonds placed tightly together to form a tapestry of pure magic. For those inclined to unique metalwork, A Jaffe offers bezel-set diamonds bursting in a rhythmic pattern from the traditional diamond band.
Explore Bridal Jewelry at Albert's Diamond Jewelers
Overall, choosing between any of these collections will leave you with a beautifully stunning and eye-catching ring. At Albert's Diamond Jewelers, you can expect to find the leading bridal jewelry designers including A Jaffe, Verragio, and Gabriel & Co. We are on a mission to connect customers in Schererville, Indiana with the engagement ring and wedding band they have always dreamed of. Our team is dedicated to helping you find exactly what you have envisioned or for those unsure about where to begin, we offer private consultations. Start your journey to forever, today at Albert's Diamond Jewelers.