4 Tips for Finding the Perfect 2020 Engagement Ring
January 1st, 2020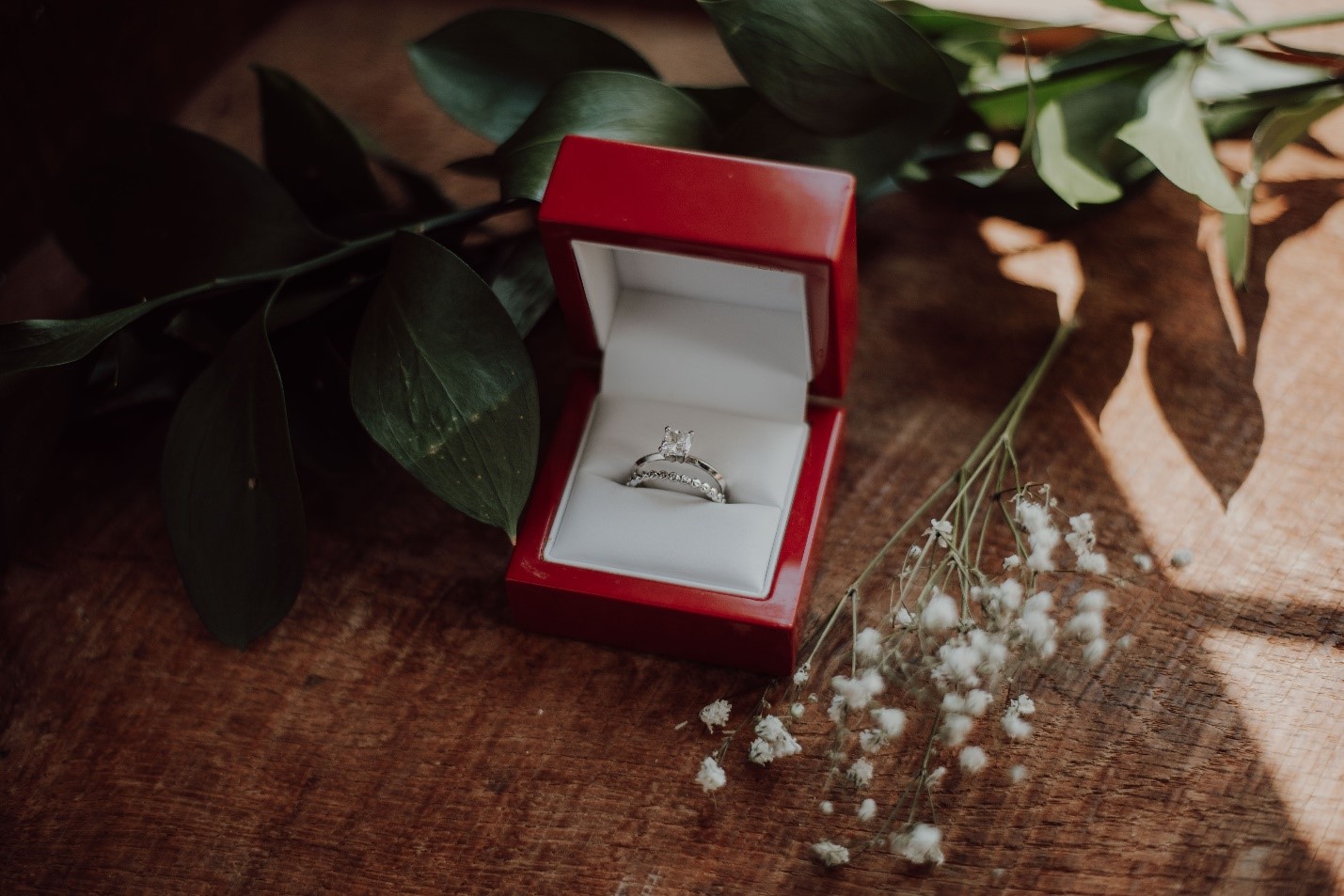 2020 promises to be a year that's going to be a revolution in aesthetic fashion. We here at Albert's Diamond Jewelers have noted the jewelry trends that are coming to the forefront, and we're intrigued by the fact that while they echo many of the traits of 2010 engagement ring design, there's a distinct "flavor" to the burgeoning 2020 scene that we couldn't have predicted!
If you're looking to get engaged in 2020 and you're looking for something that will capture the spirit of the year forever, we have some suggestions about what you can look for when you visit our showrooms!
Elongated Diamonds
Diamond engagement rings will never go out of style, but women have been setting aside the sheer sparkle of round brilliants in favor of a neo-vintage expression of beauty. Elongated diamond shapes, such as marquise-cut and emerald-cut diamonds are coming to the forefront. If you're a big fan of the round brilliant or princess cut, but you're looking to capture that 2020 spirit, you may prefer looking at pear-cut diamonds, which blend the best of the long shape with some of the round cut diamond's inner glitter and curvy charm.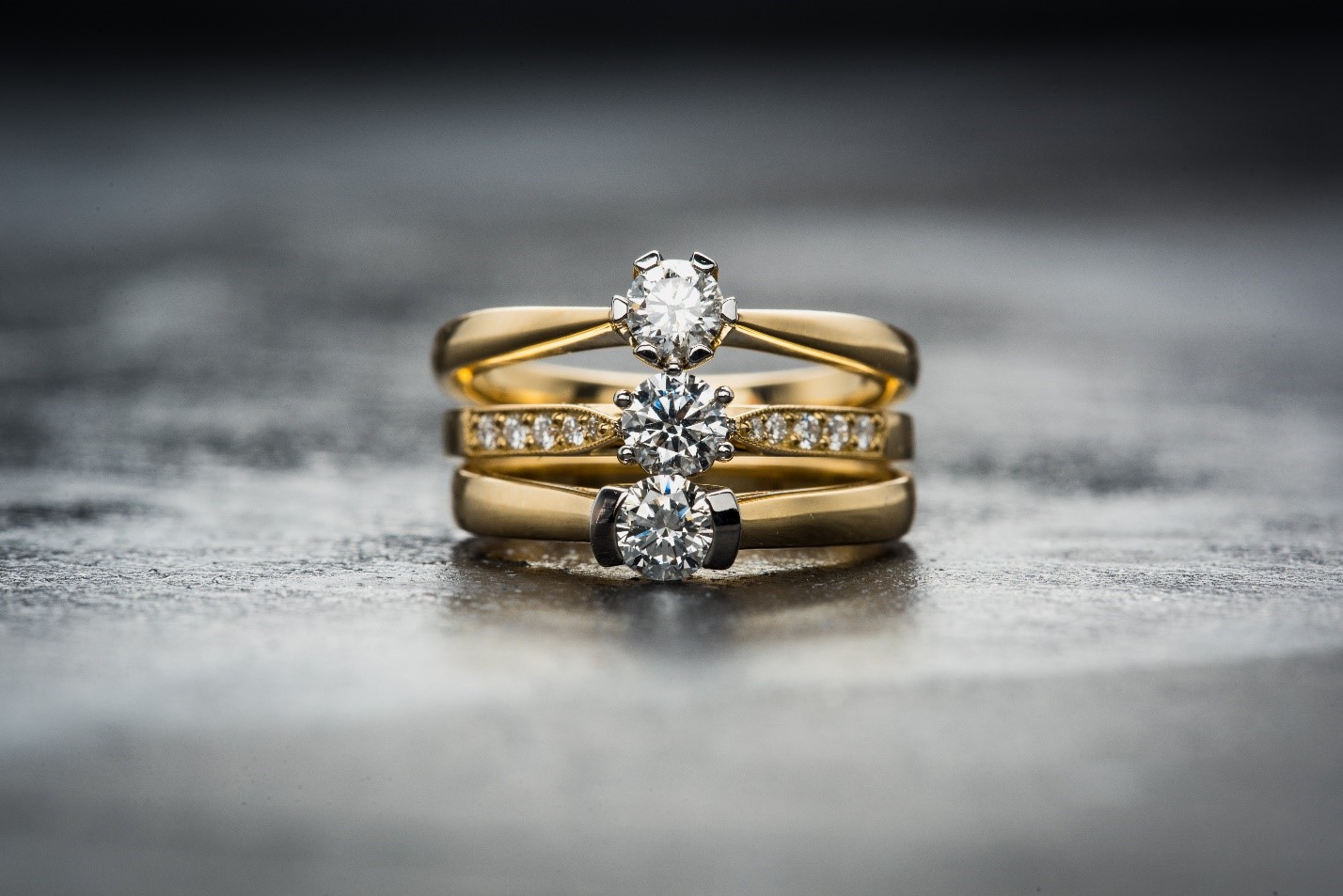 Yellow Gold
Yellow gold has been out of the limelight for some time now. White gold is popular thanks to its ability to act as a "blank canvas" for diamonds and colored gemstones, and rose gold had a popularity explosion in the 2010s because of its playful, feminine charm that meshed well with the DIY era. However, we've noticed that when it comes to gold rings, the natural shade of the metal is coming back into prominence. If you're looking for a way to brighten your 2020, why not turn to that sunshine-colored metal that's impressed civilizations since the beginning of human history'
Multiple Stones
Minimalist chic hasn't quite gone out of fashion, but people are beginning to warm up to the idea of blending minimalism with multiple gems. This means that 2020 is going to be a good time to look for extremely delicate halo engagement rings, side stone or three stone rings that only feature a few diamonds, or even more exotic looks. If you're a lover of colored gemstones, the popularity of color in 2020 also means that a center diamond paired with sapphires or other gems will be both easy to find and style-appropriate for the year!
Slender Bands
If you're going to be showing off a glamorous diamond or a few of your favorite gems, 2020 is set to be a year that favors setting those stones in a slender shank. Slender prongs, slender shanks, and a dainty profile is going to be big, and we've gotten the impression that the contrast between band and stone is going to characterize the beginning of the decade.
If you haven't found exactly what you're looking for, don't forget that we here at Albert's Diamond Jewelers can custom design an engagement ring that's ideal for your tastes! Looking for an emerald-cut emerald in a thin yellow gold band to really capture the year? Let Albert's Diamond Jewelers be the jewelry store you trust with the project! If you'd like to find out more about our forecasts for 2020, don't hesitate to contact our Schererville, Indiana showroom at (219)-322-2700; or our Merrillville, Indiana showroom at (219)-769-1976!