Say I do at Albert's Diamond Jewelers this Valentine's Day!
February 9th, 2018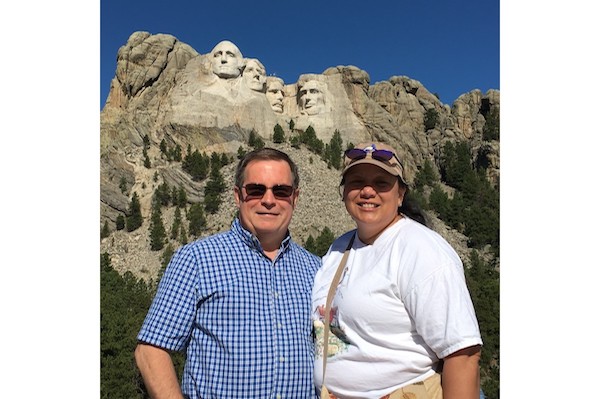 Written by: Angela Abina
It's not every day that you get to marry the love of your life, what could be more special? Marrying the love of your life on Valentine's Day!
That's what Sheri and Michael of Northwest Indiana are doing at Albert's Diamond Jewelers in Schererville this upcoming Wednesday on the holiday of love.
"When Denise over at Albert's told us what they were doing on Valentine's Day, we both looked at each other like, "Wow. That's a no-brainer,'" said Sheri, who has been to the jewelry store twice before.
Sheri's second visit was just recently, when her and fiance Michael were shopping for Sheri's engagement ring. The couple had just spent the weekend in Chicago for their traditional weekend-getaway, where Michael had proposed to Sheri. Although the newly engaged couple were in the city, Sheri already knew exaclty where she wanted to get her ring from Albert's.
When Sheri and Michael returned to Northwest Indiana when the weekend was over, they had breakfast at a local spot and then headed over to Albert's store. Denise, employee of Albert's, worked with the couple when they arrived, and began helping them look through different rings. Becoming excited, the couple started discussing potential locations for where there wedding would be held.
Sheri said, "Actually, when we were at the store looking at my engagement ring, we were talking about maybe going to Vegas because my immediate family lives in Washington state in Seattle." That's when Denise recommended getting married at the store they were currently standing in. Denise is referring the "I Do" event that's being held at the Schererville location on February 14, Valentine's Day. At the event, there will be a judge joining valentine sweethearts in matrimony.
"It's a day that we will both remember, without forgetting the anniversary," Sheri chuckled.
On their wedding day at Albert's, Sheri and Michael, like all couples getting married that day, will receive a glass of champagne for a toast, their own wedding cake and the ceremony will be photographed and recorded for newlyweds to take home.
Albert's Diamond Jewelers in Schererville certainly will be filled with love and precious memories this Valentine's Day.
Click here to view this article on nwindianalife.com/