National Proposal Day
March 15th, 2016
Did you know there's a day dedicated to marriage proposals? This year, National Proposal Day falls on Sunday, March 20.
You're probably questioning why March 20? Well that date is also the first day of spring (spring equinox), which means night and day are equal lengths worldwide. This symbolizes two equal efforts, the key to a healthy marriage! Clever, right'
This is the perfect time to celebrate with some TACORI Bling; below are a few of our favorites:
---
TACORI "Classic Crescent" Collection, style no. HT2550RD8 http://bit.ly/1QYNIzN
Why not express your unique style with your engagement ring? A beautiful round center diamond blooms with spotlight diamonds, just like your love. An open gallery provides limitless windows of light, letting your center diamond sparkle from every angle.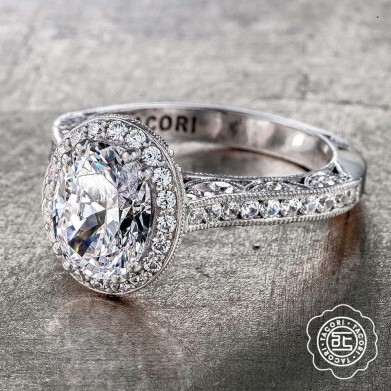 ---
TACORI style no. 55-2CU65PK from the "Pretty in Pink''? Collection http://bit.ly/1P925PR
Light up that center diamond! From TACORI's Full Bloom Collection, this not so simple solitaire truly lets the center diamond take center stage on this engagement ring. Intricate details along the sculpted crescent profile make this ring truly special just like the TACORI Girl that wears it. The unique contrast between the high polished band and blooming center diamond creates a stunning balance of elegance and sophistication.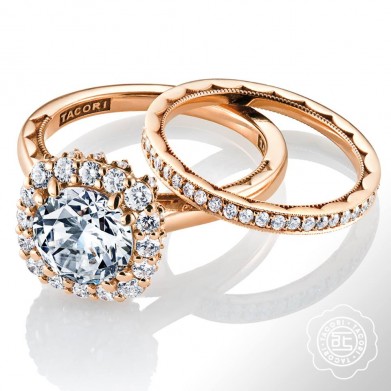 ---
Custom variation of style no. 2620ECSMP from the Dantela Collection. http://bit.ly/250Okym
A classic look with modern flair, a crown of diamonds surrounds an emerald cut center stone, adding depth and dimension.
Share your proposal photos with us on our Facebook Page using the hashtag #seeyouatalberts! Are you a TACORI Girl? Make sure to use #TACORIGirl for a chance be featured on their website!
If you're searching for an unforgettable way to celebrate #NationalProposalDay, check out this link from The Knot.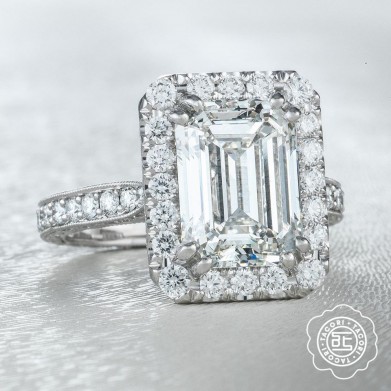 Thank you!