Albert's Beats Shopping Online and Focuses on Superior Quality
August 21st, 2017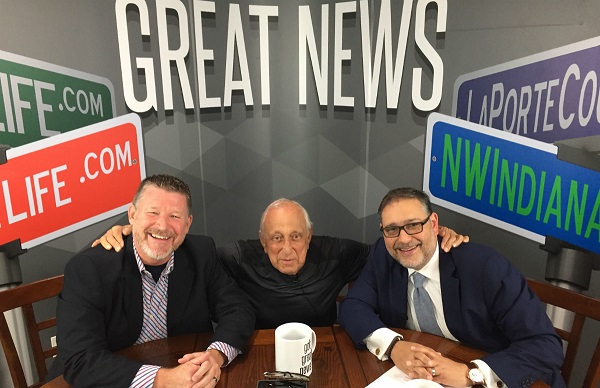 Written By: Brett Fuller
Recently, Fred and Josh Halpern of Albert's Diamond Jewelers met at the Great News Studio with Ideas in Motion Media Founder, Chris Mahlmann, to discuss the topics of a changing jewelry market, community support, their highly anticipated M.S. Auction, and why customers should choose Albert's as their go-to jeweler.
The topic of conversation turned to how Albert's is able to maintain a level of success and grow when so many retails are combating the rise of online stopping. From meals, to clothes, to appliances, even jewelry, there is very little that can't be purchased from the internet.
"You can't buy an experience online. You're just pointing and clicking," Josh began, "If you're buying a piece of jewelry it's often a token of your appreciation. At Albert's we thrive on being a part of your story, and we want to continue to be a part of it. We'll always be there for cleaning, repairs, or upgrades. That's something you can't buy online."
Josh continued to discuss the massive differences between his stores and online shopping, "There is so much that separates us from the online jewelry stores. For example, when a diamond vendor comes into the shop, they may come with a 1,000 diamonds. I may buy one, ten, or I might not buy any because I only buy the best of what I see there."
Josh continued to explain that when a jewelry consumer is purchasing online, all they are examining is the technical specifications of the diamond, which is done through a grading system made up of numbers and letters with little basis for determining true quality.
"The consumer will click on what they want and then it will show up the next day. Meanwhile, they have nothing to compare it to that may be similar or better. They've lost that opportunity that they could have received at a family-owned jewelry retailer," Josh said.
Click here to view this article on valpolife.com