Radiant Cut Rings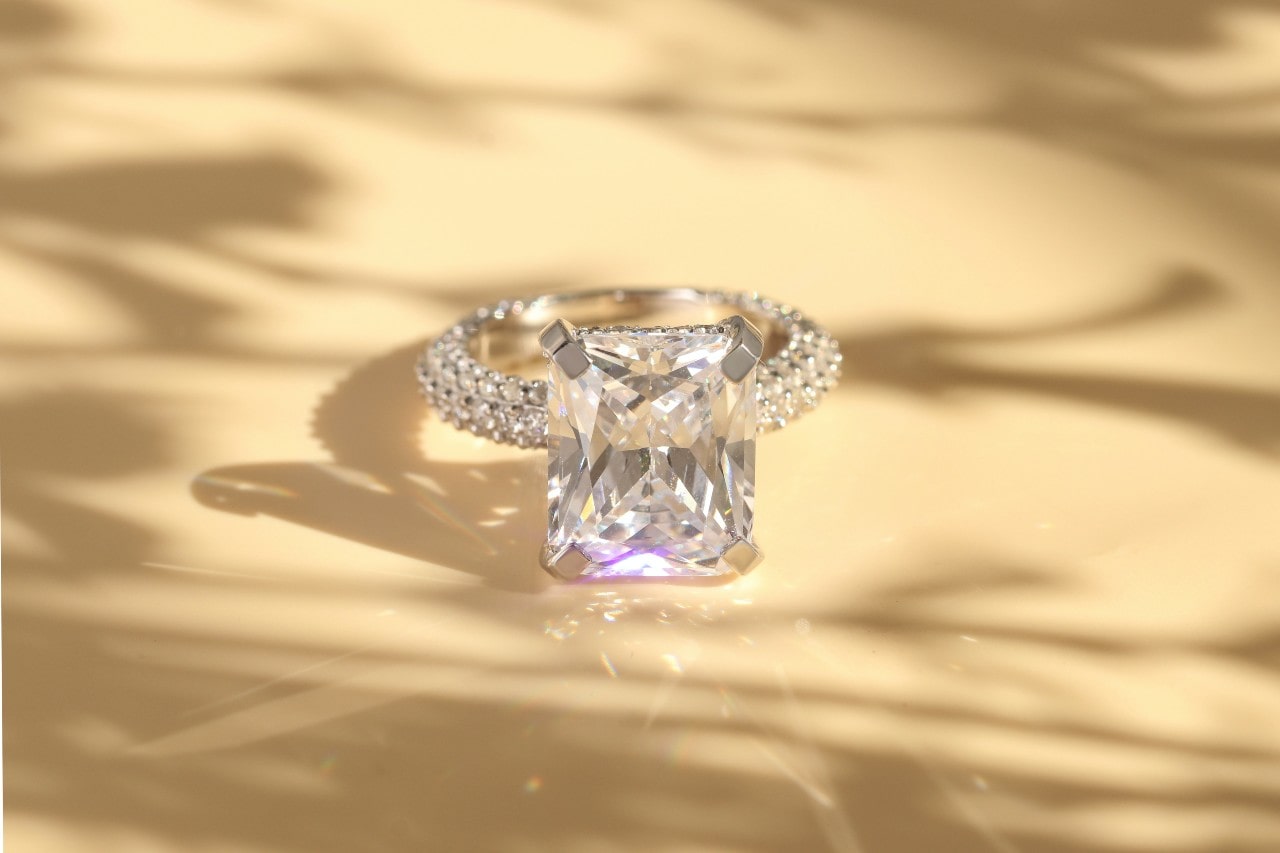 Characteristics of Radiant Cut Rings
At Albert's Diamond Jewelers, we appreciate the unique allure of radiant cut diamonds, a harmonious blend of the best elements of emerald and round cuts. Radiant cut diamonds provide a captivating brilliance and an unmatchable depth, resulting from their complex facet patterns. They make for extraordinary centerpieces in engagement rings. This cut's unique square yet vibrant sparkle sets it apart. At Albert's, we pride ourselves on our exquisitely crafted range of radiant cut engagement rings. From understated simplicity to intricate design, our collection caters to various tastes, ensuring an unforgettable symbol for your eternal love story.
Why Choose a Radiant Diamond?
Radiant cut diamonds, characterized by their square or rectangular shape with gently trimmed corners, offer a revolutionary blend of the best qualities found in round brilliant and emerald cuts. Their intricately designed 70 facets amplify the light refraction, contributing to an intense sparkle unlike any other. Choosing a radiant cut diamond engagement ring symbolizes an individualistic approach to traditional romance. It's ideally suited for individuals with a vibrant personality that mirrors the cut's dynamic sparkle.With its distinctive shape and eye-catching light play, it's a favorite among the audacious and the stylish.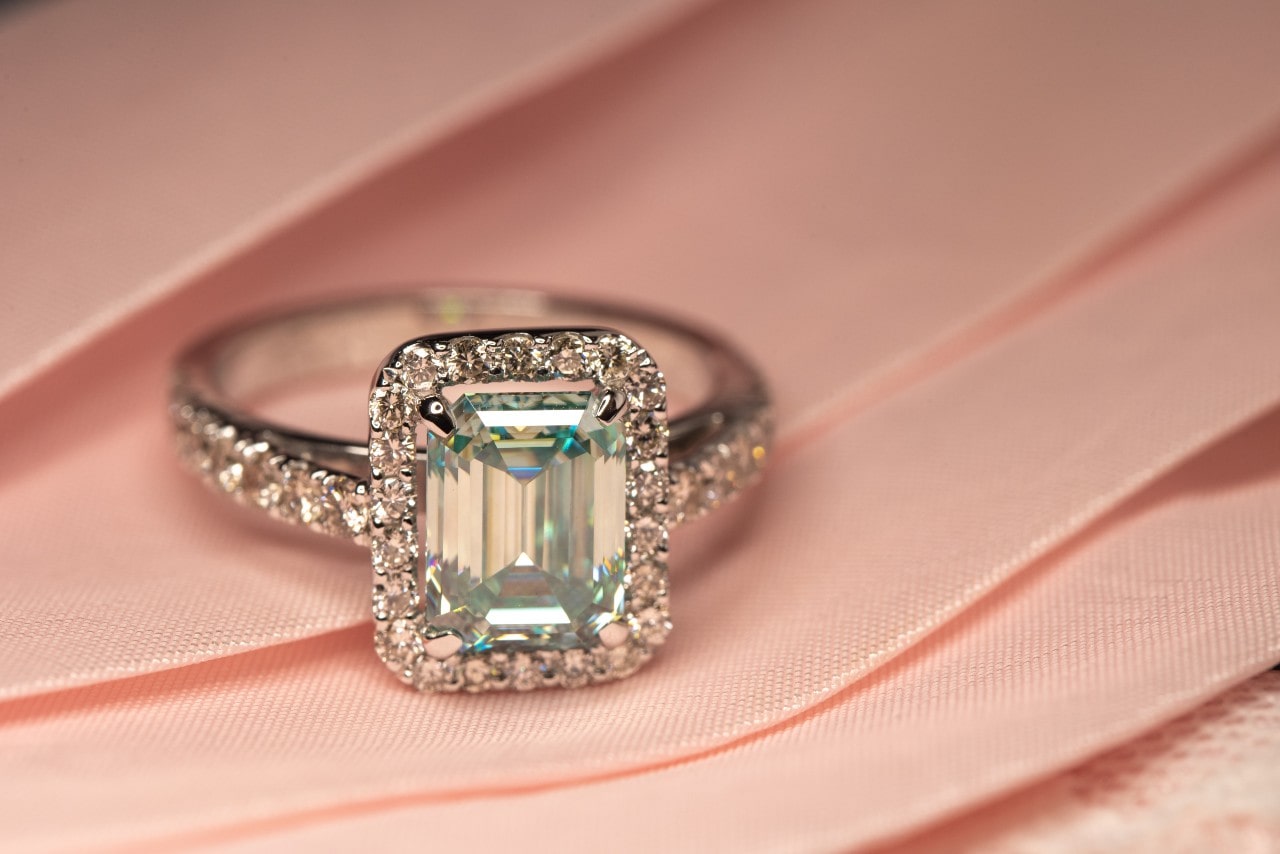 Popular Jewelry Designers with Radiant Cut Diamonds
Our in-house designers have curated a collection of radiant cut engagement rings that speak to a myriad of styles. For those drawn to minimalistic elegance, we offer a timeless three-stone ring, its radiant cut center diamond flanked by complementary side stones. For the audacious, a breathtaking yellow gold ring awaits, featuring a halo-enshrined yellow diamond that exudes opulence. Our customers that embrace extravagance will enjoy our two other stunning options. Both boast magnificent radiant cut center stones, set amidst a cascade of intricate details. Each piece is a testimony to the wearer's individuality, crafted to catch eyes and steal hearts.
Discover Radiant Cut Rings at Albert's Diamond Jewelers
Experience the magic of shopping for radiant cut engagement rings in Indiana at Albert's Diamond Jewelers. Our local Schererville jewelry store offers an environment where tradition meets innovation, ensuring a memorable journey towards finding your perfect ring. Let our radiant cut diamonds' unique allure in our Indiana showroom reflect your love story. To offer you a seamless experience, request an appointment for a personalized consultation with one of our premier GIA-graduate jewelry consultants. Our dedicated team members are excited to guide you, providing professional insight to help make your decision an informed and enjoyable one.