You Can Now Shop Ania Haie at Albert's Diamond Jewelers
September 20th, 2019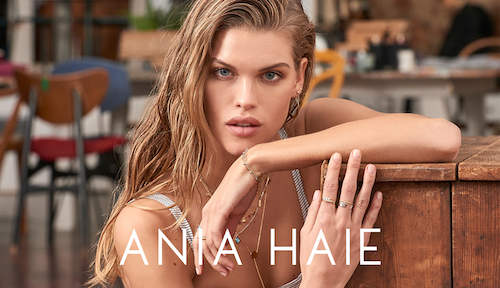 Stop by our jewelry store near Valparaiso, Indiana to see the pieces in person.
High Quality with an Affordable Price Tag
When it comes to jewelry, you should never compromise on quality. Staple jewelry pieces are an investment and can help instantly elevate any outfit. Regardless of the type of jewelry for which you are looking — whether it be a necklace, bracelet, ring or earrings — know that the Ania Haie team has crafted a piece that is high-quality, durable and timeless.
Layer for Fall
This brand launch couldn't come at a better time! With the official start of fall right around the corner, you'll want to make sure that your jewelry box is filled with simple yet catchy pieces that you can mix and match. The beauty of Ania Haie's pieces is the fact that they are designed to be both stackable, yet can also act as a standalone piece. For example, deck out your fingers with multiple rings or pick one ring that speaks to you.
Mix & Match Metals
Sticking to one metal tone is ideal for many, but don't be afraid to step outside of your comfort zone and mix multiple metals to create an eclectic look. Yellow gold pairs well with both silver and rose gold pieces! Regardless of the metal combination, you'll be sure to make a splash in any Ania Haie piece that you choose. Feel free to consult with our staff at our jewelry store in Indiana if you need help.
Timeless with a Twist
Dainty, thoughtful designs are elevated through the unique designs that Ania Haie has to offer. Think unique shapes, additional studded details and unexpected pops of color. You can't go wrong with any piece you choose.
Visit our jewelry store near Valparaiso, Indiana to shop the Ania Haie line in person! Or click HERE to shop the Ania Haie brand on our website!