Will Meghan Markle's New Engagement Ring Spark Another New Trend'
July 21st, 2019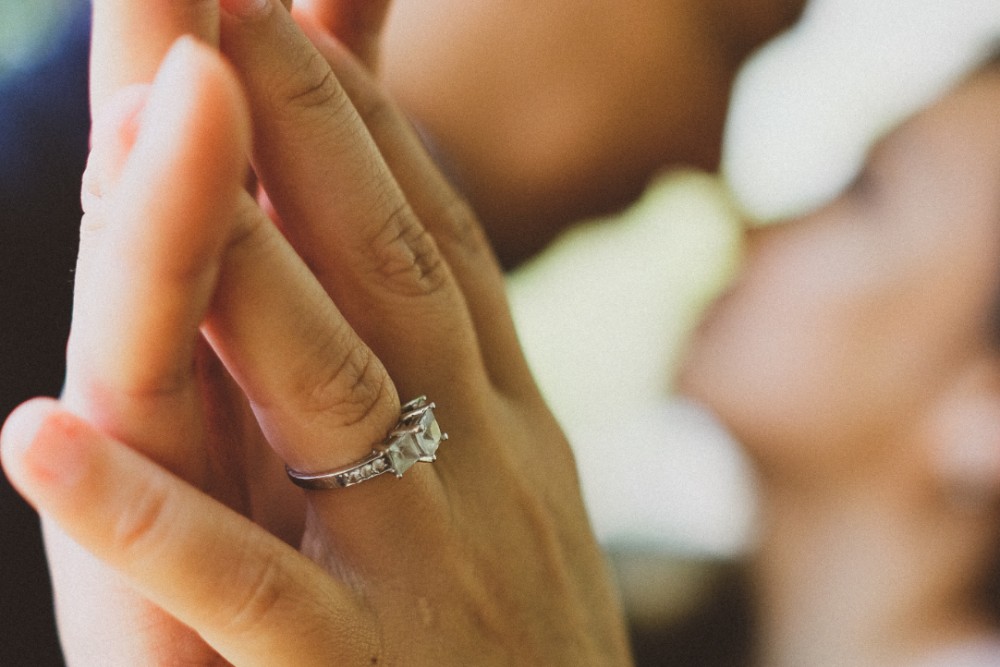 While the fondness for Fergie and the desire for Diana have been cultural flourishes in America, the Meghan Markle effect has really hit this side of the ocean. There's a fairy-tale fascination about an American marrying into a royal family, and because of that, it's easy to notice that the new Duchess of Sussex's refined fashion choices have stormed into the stylebooks of American women. Here at Albert's Diamond Jewelers, we're big fans of the Duchess's updated engagement ring, and we foresee women jumping onto this style as well!
Three Stone Engagement Rings
The most noticeable thing about the Duchess's ring is that it's a three stone diamond engagement ring. That's a pretty basic observation, but the important thing here is that three-stone engagement rings have seized more of the market share since the Mrs. Mountbatten-Windsor revealed her ring.
The three stones of the style are unique insofar as they allow a woman to symbolize any triplicity that's important to her. Since the Duchess had her ring recently reset, it's very possible that the diamonds symbolize her, Prince Harry, and their new child. Love Story Diamonds offers a delightful collection of three stone engagement rings that may be just what you're looking for if hoping to replicate Meghan Markle's bit of bridal glitz.
Pave-Set Side Stones
We mentioned Meghan Markle having reset her engagement ring after the birth of her son. The biggest change people noticed was the glorious collection of diamonds pave-set into the shanks of the piece.
The beauty of pave-set diamonds is that they're so densely packed together on a shank that they create an appearance like a ribbon of light around a woman's finger. When paired with the luminousness of a three stone ring, pave-set diamonds create a "stepped" appearance from the largest center diamond to the medium-sized diamonds framing it to the pave stones. Check out Verragio when you adore pave-set side stones: Their Venetian collection pairs three stones with up to half a carat of side diamonds.
Cushion-Cut Diamond Cuts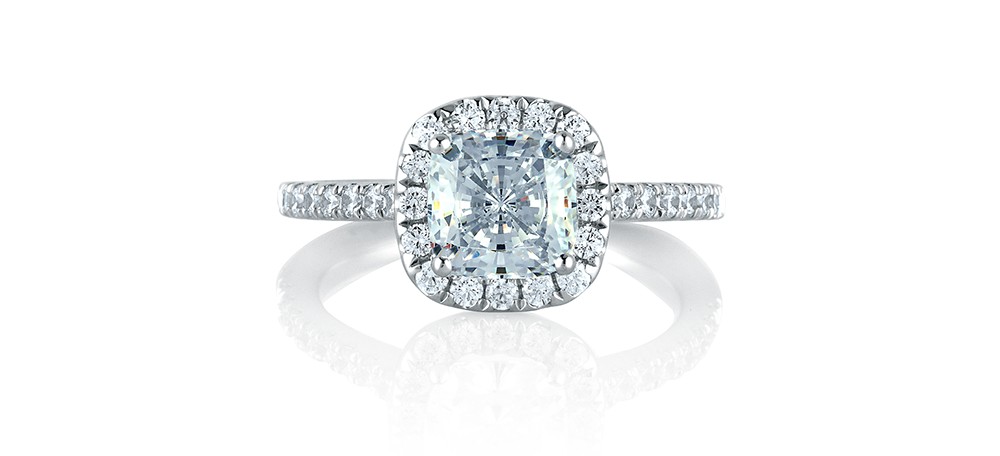 A cushion-cut diamond is at the heart of the Duchess's engagement ring. A relatively vintage look, this cut invokes the Cullinan II, III, and IV diamonds or Queen Victoria's coronation necklace, all owned by the Queen. This means that Meghan Markle's cushion-cut engagement ring is another glittering link in the history of the British monarchy.
In addition to being vintage beauty, cushion cuts are unique because their facets allow them to capture even the slightest flicker of light, allowing them to glow at all times. If you're interested in conjuring up a little of this beauty, check out the A. Jaffe Metropolitan collection. The brilliant 18k white gold that surround the round-cut center diamonds is crafted to "bloom" it into the form of a cushion.
If you're interested in learning more about the three-stone engagement rings we offer at Albert's Diamond Jewelers, don't hesitate to give us a call at (219)-322-2700 or visit our Schererville or Merrillville, Indiana showrooms today!