The How's and Why's of Custom Engagement Ring Design
February 25th, 2020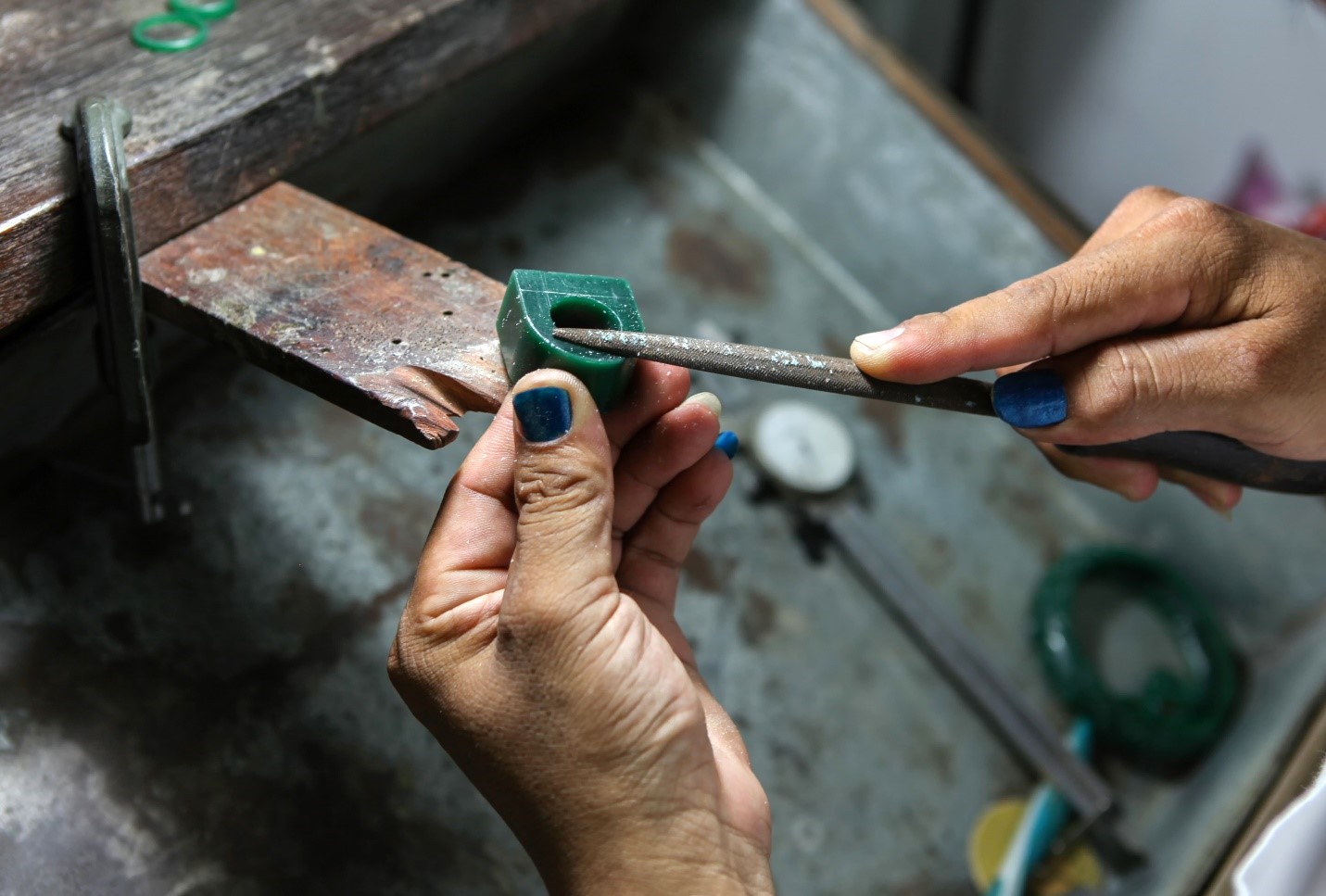 What's in a custom engagement ring? What does that term even mean for a man or woman hunting for the perfect engagement ring? Usually when you visit a jeweler, you'll find their showcases full of designer engagement rings. Jewelry stores like Albert's Diamond Jewelers turn a spotlight on the work of famous studios whose work has won the hearts of women for decades. But occasionally, our customers are in the mood for something that isn't commonly made by the designers. These rare, idiosyncratic, or personalized design ideas are best reserved for master craftspeople who can transform your ideas into remarkable pieces.
The Why's of Custom Engagement Rings
As we mentioned, it's occasionally difficult to find the perfect engagement ring if your tastes lean to the unusual or idiosyncratic. For example, it can be remarkably hard to find designer engagement rings with certain gemstones set at their heart. Jade, grey diamonds, opals, demantoids, and so on are rare choices for gemstones, as are semiprecious stones that may not be in the purview of a luxury designer.
Of course, if you're looking to have the birthstone engagement ring of your dreams, and you weren't born in April, May, July, or September, you may prefer a place that can handmake a solitaire ring with your unique birthstone.
Alternatively, if you're looking to have a personalized design to your engagement ring, custom design is an ideal choice. Many of our customers come in looking for touches that resonate with their lives and romance. Having a three stone engagement ring that's built around grandma's ring's diamond? That's a possibility with custom design. An engagement ring inspired by the jewelry of ancient Egypt? That's a possibility too.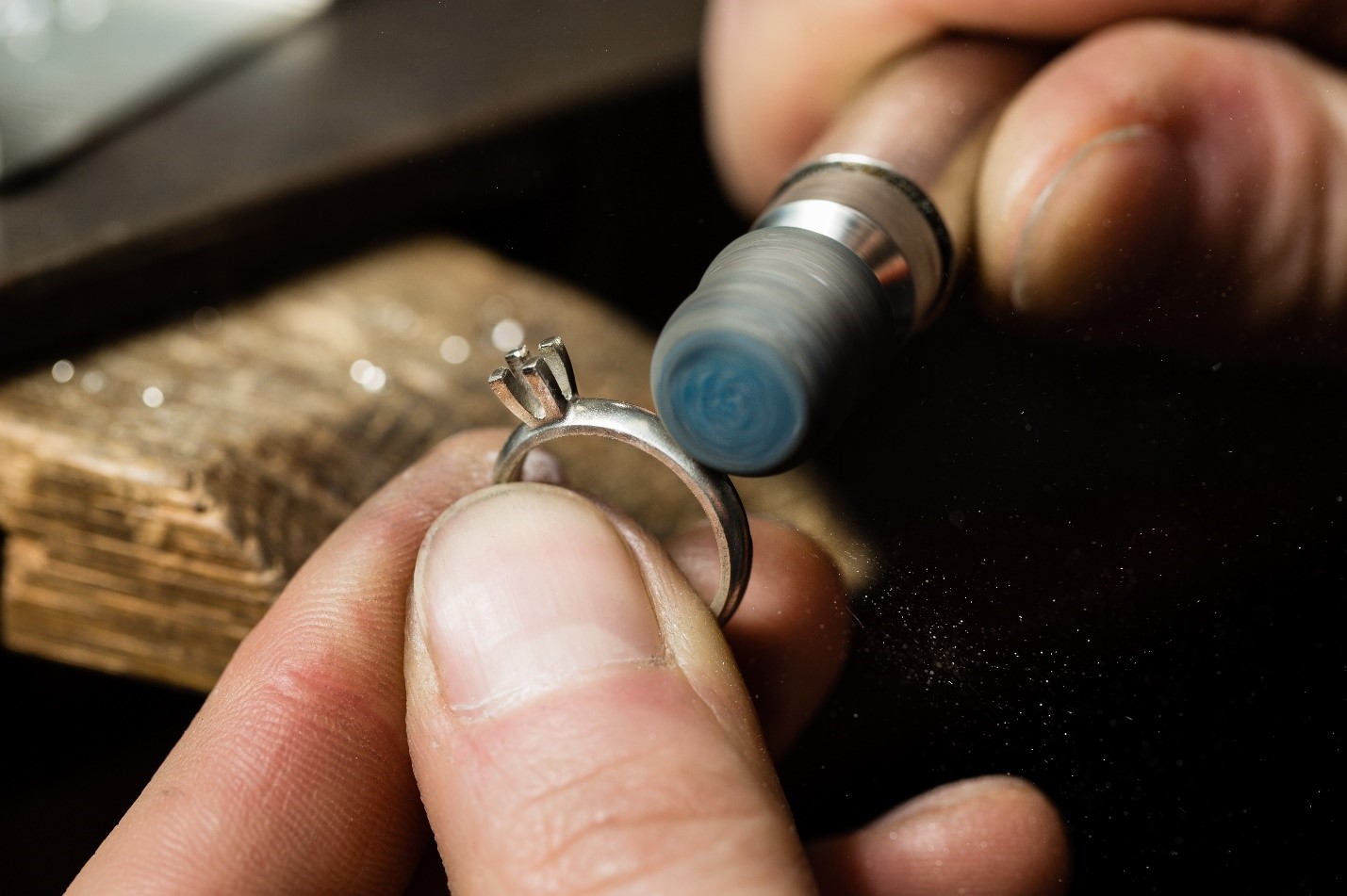 The How's of Custom Engagement Rings
Whether you're placing your order online or coming into one of our showrooms, there's a certain process that comes along with custom design. First, our design expert will take your idea, sketching it on paper. This freeform process allows the designer to creatively interpret your design specifications, emphasizing features that are most important to you and cutting away elements that are extraneous.
Your special engagement ring will then be designed using CAD software. Creating a digital framework allows the designer to understand the dimensions of the materials required. Your gold ring will require a certain amount of raw material, after all, and it's important to give you an itemized list of what you'll be paying for.
We will then produce a wax sculpture of your engagement ring using the CAD diagram, and you'll be able to see for yourself what the final product will look like. Most of our customers find this step to be deeply moving, since this is the first time they're able to hold their dreams in their hands. After the wax mock-up is approved, we move on to manufacturing your custom ring.
If you're interested in learning more about custom engagement ring design, don't hesitate to give us a call here at Albert's Diamond Jewelers! You can reach our Schererville, Indiana showroom at (219)-322-2700; or our Merrillville, Indiana showroom at (219)-769-1976!