Simply Irresistible: Opal Birthstone Jewelry for October
October 3rd, 2018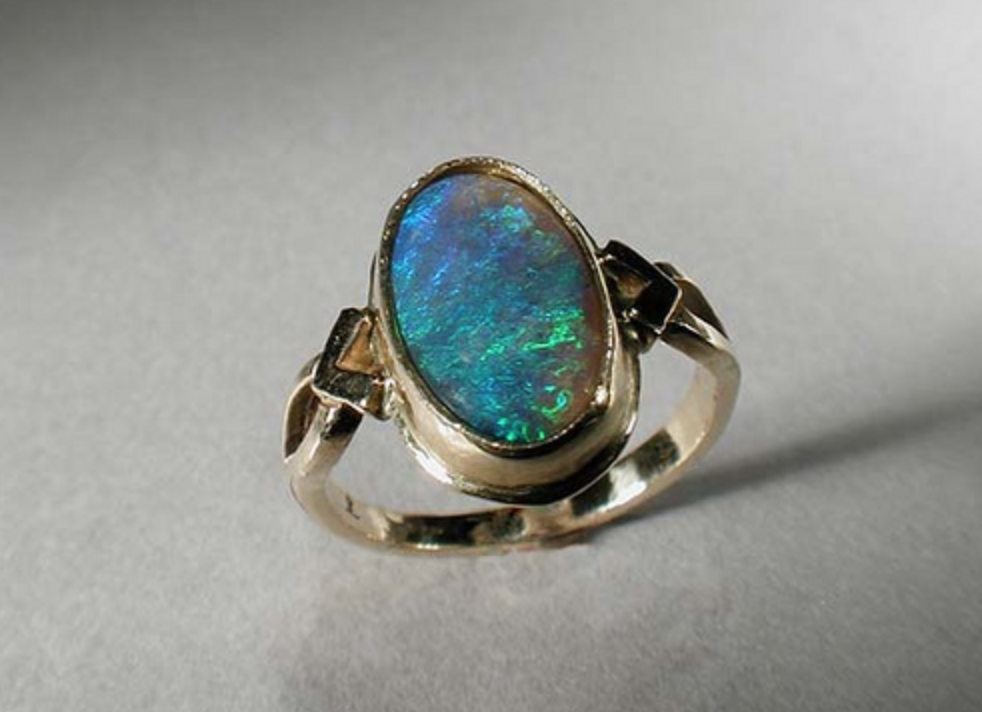 Autumn is coming '€" where has the summer gone? With pumpkin spice season just around the bend, it's high time we start thinking about our favorite Libras and Scorpios. The most pertinent topic at hand? Opal birthstone jewelry.
The glitzy gem is one of our all-time faves, and our expert team at Albert's is here to help you sort through the ocean of options at your disposal to find the perfect opal for yourself or somebody very special.
Opal Earrings
The most difficult part about choosing the perfect piece of opal birthstone jewelry? Deciding where to put them. One of our favorite places to wear them is in our ears, and, luckily for you, we stock opal earrings of all varieties for any and all occasions.
The first stop on our whirlwind tour of all things opalescent has to be with Kabana and their gorgeous wares. It's hard to write an article on opal jewelry without letting Kabana dominate '€" their line of green opal jewelry contains more than a few of our all-time favorite pieces, including several pairs of earrings that are beyond alluring.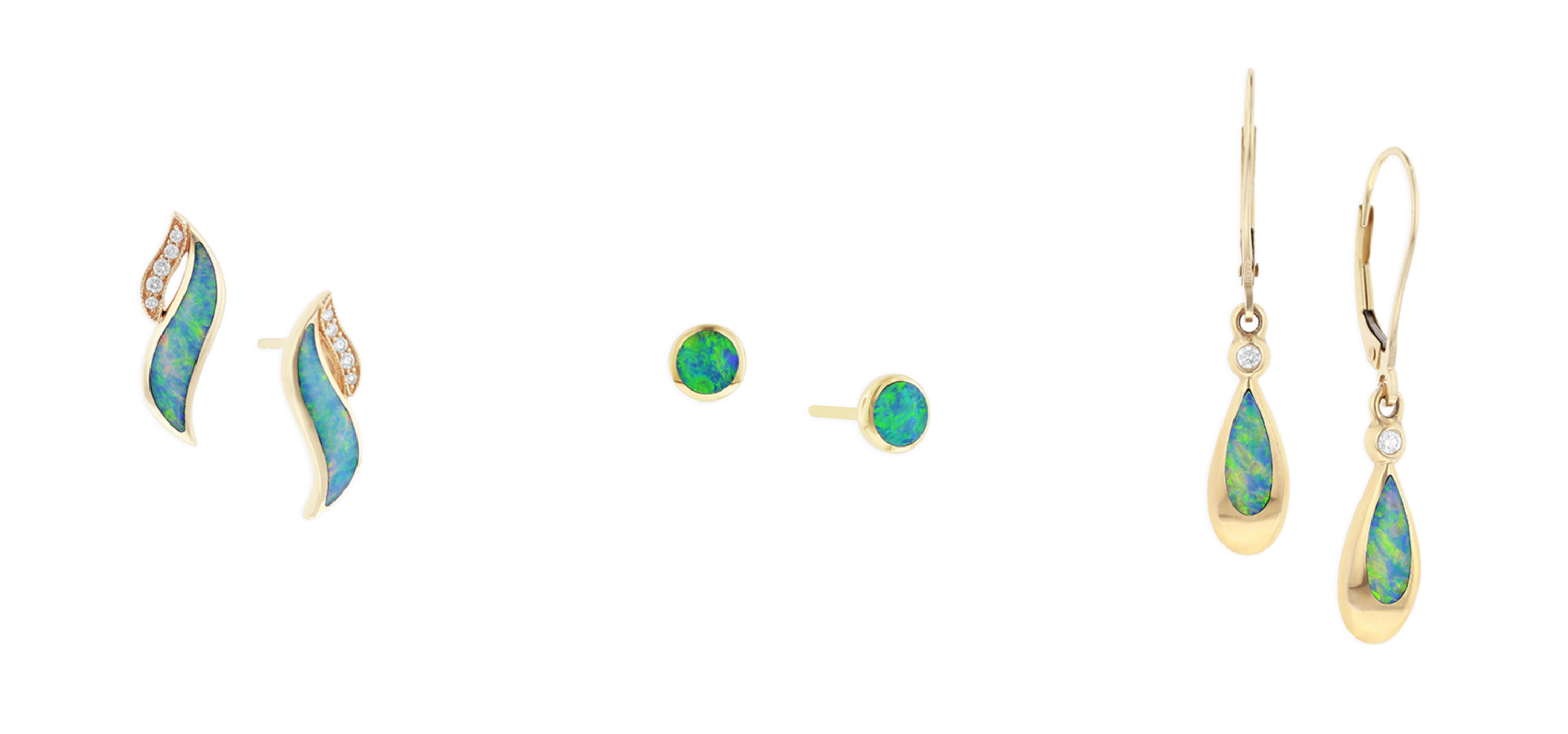 Not one to be outdone, Kendra Scott's offerings in the way of opal jewelry are perfect dressed down as everyday pieces or when accenting a more formal ensemble for date night. Her self-titled collection of fashion jewelry features this fabulous pair of opal drop earrings.
Opal Rings
If finger bling is your thing, we've got the goods. Two of Le Vian's uniquely elegant opal fashion rings immediately come to mind '€" these stunning selections feature opals set into 14K strawberry gold and feature a slew of accompanying gemstones in moody, muted shades perfect for the upcoming fall season.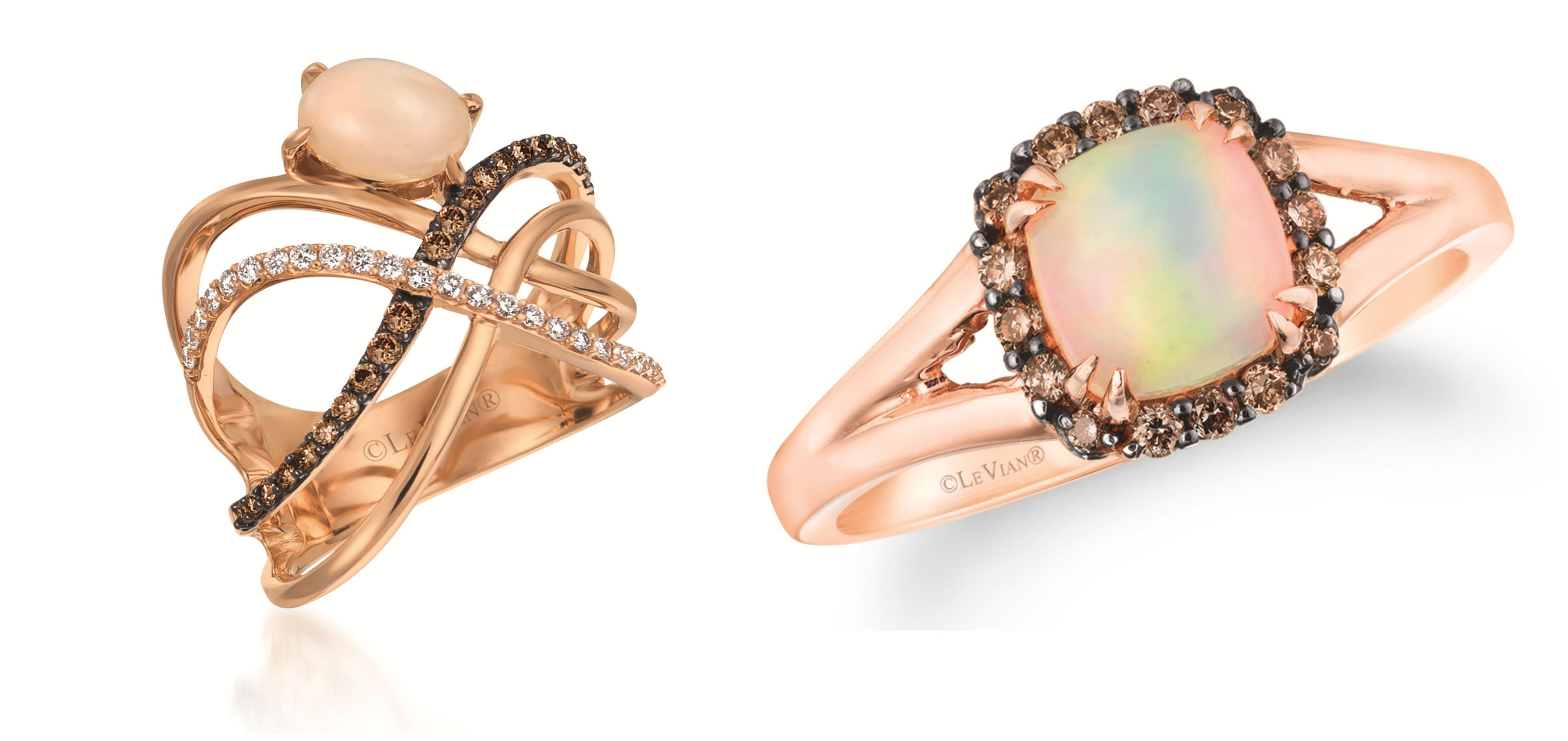 Forgive us for getting back to our beloved Kabana so quickly. Their line of gold opal rings are must-haves for the end of the year; utilizing a range of distinctively textured blue opals, green opals, and pink opals in all manner of different shapes and sizes, they're the perfect complement for those sumptuous autumnal textures we're all dying to pull out from the back of our closets.
Coordinated Opal Jewelry

Those looking to pull their entire outfit together with the charm of this powerfully appealing gemstone will fall in love with Le Vian's matching set of halo-set opal fashion ring, pendant, and drop earrings, all forged from 14k strawberry gold. These pieces feature four massive specimens of the brand's signature Neopolitan Opals, surrounded by rings of chocolate and vanilla diamonds.
Stock Up This Fall at Albert's Diamond Jewelers
You know us. You love us. If you've got something you need, we're rarely ones to disappoint. Whether you've got a birthday coming up or you're looking to treat a loved one to something new and sparkly, we're your one-stop shop for all things beautiful.
We've been a dominant force in the Schererville and Merrillville jewelry community for over a century - on top of our flexible layaway program and 30-day satisfaction guarantee, we're home to the most diverse catalogue in town and boast the most competitive prices in the game. As summer winds down, book an appointment and stop by our store. You'll be glad you did.