Not Your Mother's Accessories: Bold Chain Link Jewelry We Are Loving This Year
March 4th, 2019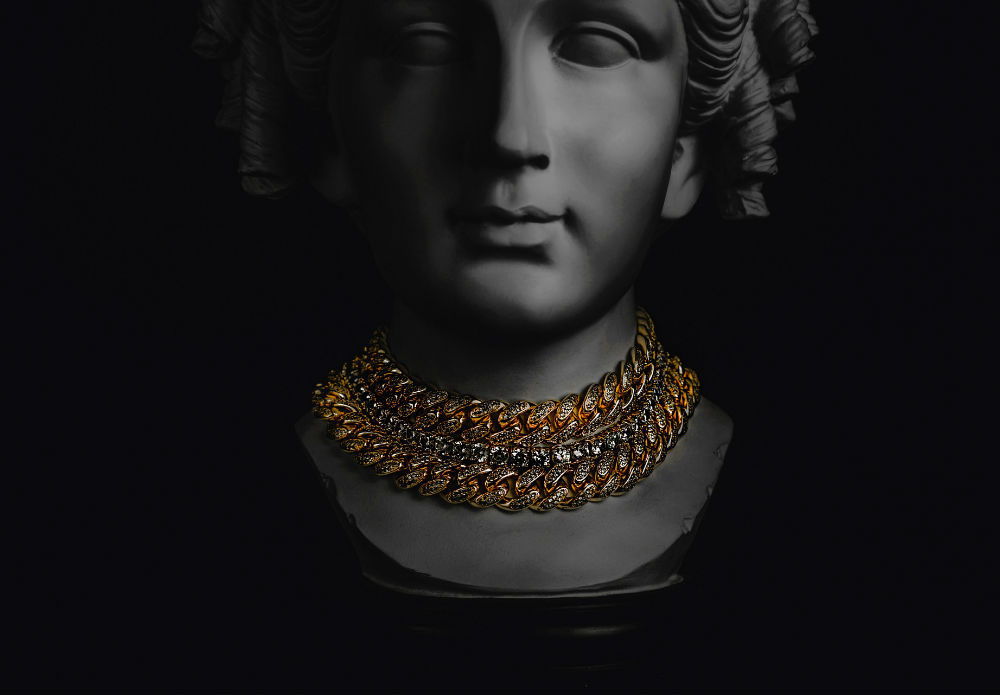 Most people have chain link jewelry all wrong. You ask them what chains are good for, and you get the same boring answer '€" something to hang a pendant from. Yawn. Thank you, next.
We at Albert's Diamond Jewelers know this timeless staple has so much more to offer. Chain link jewelry takes this untapped potential and makes the chain the star of the show. There is so much to love about this fantastic 2019 trend.
Harness the Power of the Chain with Chain Link Jewelry
What sets this trend apart from ordinary jewelry that includes a chain? Chain link jewelry allows the chain to shine as the center of attention. Instead of using a pendant or stone command the eye, chain link jewelry relies on a characteristic chain to augment the ensemble, often with surprisingly powerful results.
Whether the links in question are large or small is totally up to you. For an audacious statement, larger-than-life chain link jewelry is without a doubt the way to go. For a subtler look, we have plenty of chain link jewelry in our catalogue that won't weigh a more dignified outfit down.
Chain Link Jewelry We Can't Get Enough Of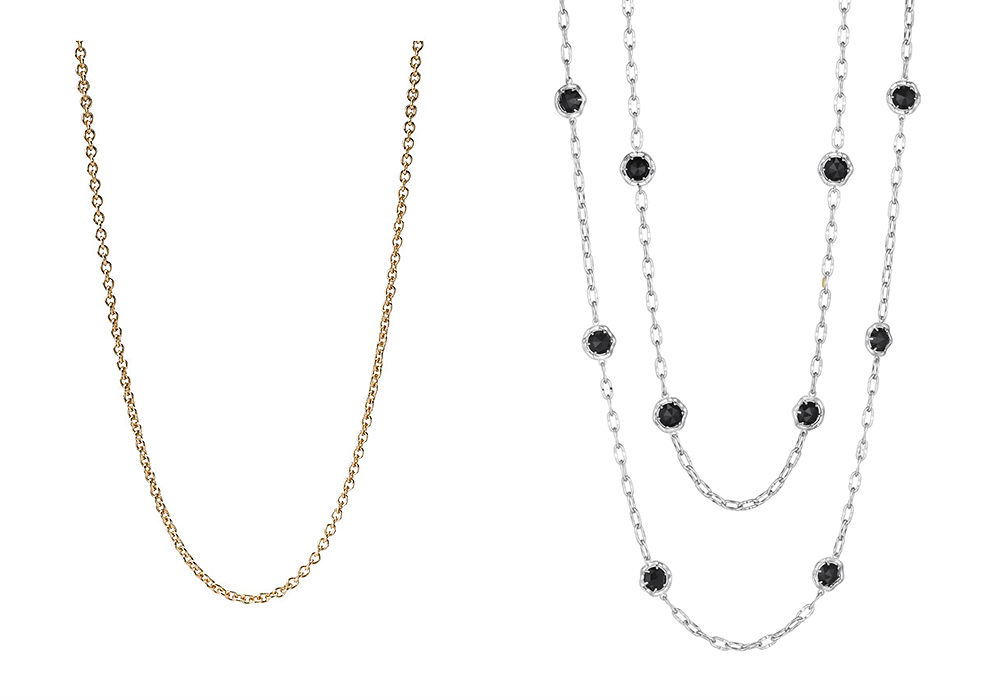 Let's start with Pandora. Much more than the customizable bracelets and necklaces the brand is known for, their 14k gold necklace is able to stand proudly on its own as a totally enviable piece of chain link jewelry.
As always, we cannot resist the magic of John Hardy in any context. This extraordinary piece from his Legends collection will instantly upgrade your favorite LBD for date night (and every other night in between).
Exclusive Chain Link Jewelry from Albert's Diamond Jewelers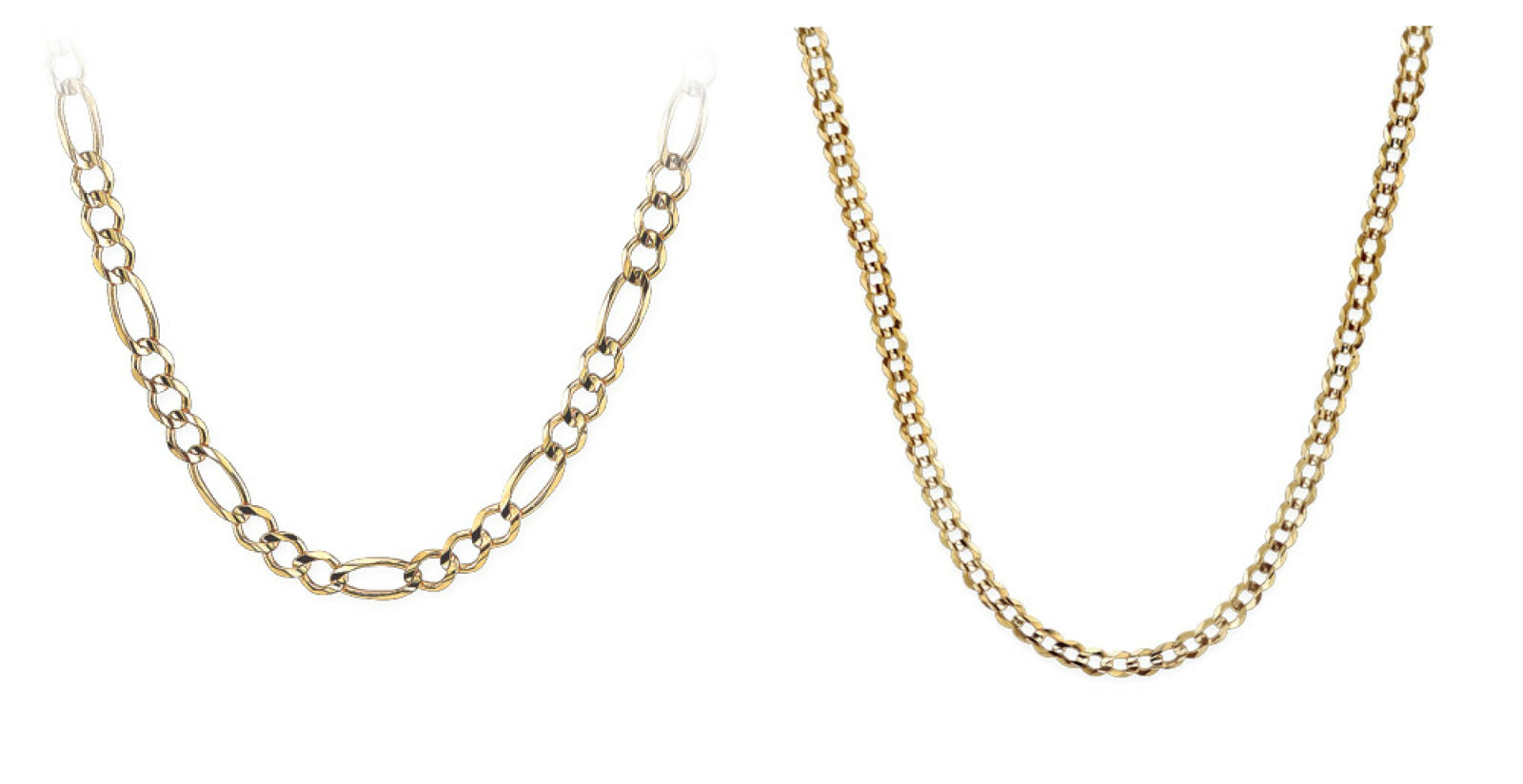 It would be criminal to put this list together without mentioning the fabulous chain link jewelry straight out of our own collection of house-made offerings.
The Albert's necklace, designed for gentlemen, can also be used to give any sporty look a masculine and contemporary twist, as will a daintier variation in 14k yellow gold. Ladies, don't be afraid to gender-bend here. We cater to all types.
Finding Chain Link Jewelry and More at Albert's in Merrillville and Schererville
If chain link jewelry excites you as much as it excites us, you definitely need to stop by our store in either Schererville or Merrillville to check out our showcase first-hand. For more information on our chain link jewelry (or anything else from our collection, for that matter), feel free to reach out through this convenient online portal. Our expert team is always happy to help you find exactly what you're looking for.
When you shop with us, the price is always right, and the diamonds are always dazzling. The only question you should have by this point: why not choose Albert's Diamond Jewelers'