Winter's Gems: A Guide To December Birthstones
November 25th, 2023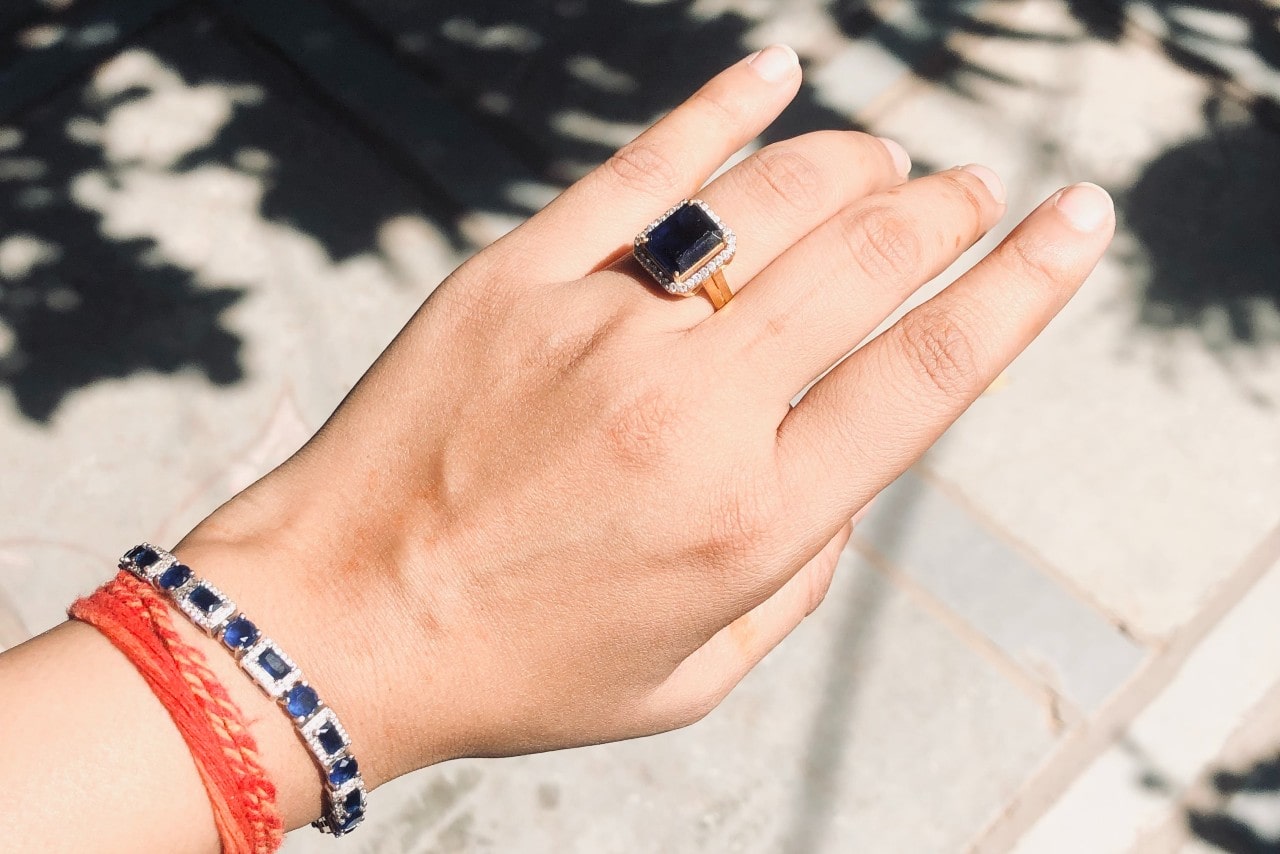 Nothing quite adds personality and sentimentality to one's ensemble like birthstone jewelry. Those born in the month of December are particularly lucky to have a number of gems to choose from: turquoise, tanzanite, and blue topaz. Each of these gems exhibit a distinct shade of blue, from the opaque, slightly warmer variant of turquoise, to the deep and dreamy night sky shade of tanzanite, to the cool crystal coloring of blue topaz. Find the perfect piece to add to your own wardrobe or give to a loved one this winter from among our inventory here at Albert's, where our curated collection of designer jewelry is a reflection of our commitment to excellence and artistry.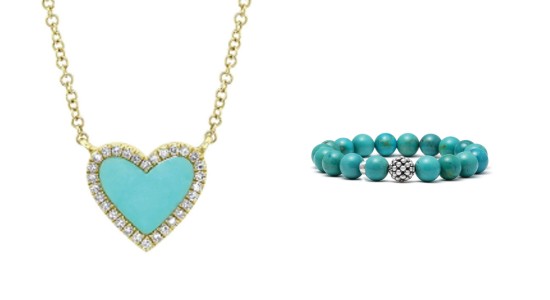 Rustic Turquoise
One of December's captivating birthstones, turquoise carries with it an age-old allure. Its beautiful blue-green hue has charmed civilizations for centuries, making it a timeless choice for jewelry. For those born in December, this yellow gold necklace by Shy Creation features a heart-shaped turquoise pendant surrounded by a glittering halo of round cut diamonds, is a splendid accessory to add to any jewelry collection. This piece, with its iconic and eye-catching motif, manages to be both fun and deeply sentimental, symbolizing love in its purest form. On the other hand, this LAGOS sterling silver and turquoise Maya bead bracelet offers a more laid-back vibe. Its beaded design presents a casual yet stylish way to incorporate the turquoise birthstone into everyday looks, ensuring December babies can always wear a piece of their identity.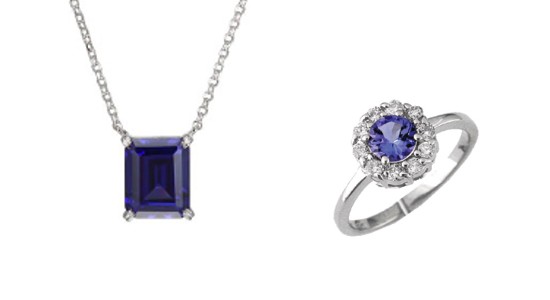 Mesmerizing Tanzanite
Prized for its rich blue-violet hue that shimmers differently under various lighting, tanzanite often draws comparisons to a wintry night sky. As a relative newcomer to the gem world, it's found exclusively near Mount Kilimanjaro, adding an exotic allure to its narrative. The stone is often linked with symbols of transformation, clarity, and spiritual awareness, making it a deeply meaningful gift for December-born individuals. Our in-house collection features this 14k white gold tanzanite and diamond ring as a prime example of this gem's elegance. This ring not only showcases the depth of tanzanite's color but also adds a touch of sophistication to any ensemble. Adorned with diamonds, it brings just the right amount of sparkle and personality to the wearer's look. On the other hand, this dramatic Elle Jewelry tanzanite necklace allows the gem to take center stage. The emerald cut, known for its timeless appeal, combined with a minimalistic setting, allows the vibrant color of the tanzanite to dramatically stand out. This piece is a testament to the beauty of simplicity, where the stone's inherent allure becomes the focal point.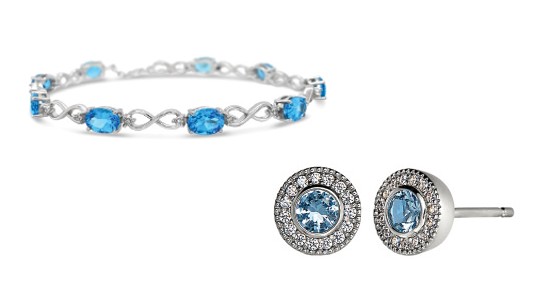 Whimsical Blue Topaz
With its cool and crystalline shades, blue topaz is an embodiment of December's winter charm. Its colors range from light sky blue to a deep, vibrant aqua, encapsulating the whimsy of icy landscapes and cloudless winter skies. Known for its properties of enhancing communication and clarity, blue topaz is often associated with calmness, creativity, and a balanced mind.
These Kelly Waters sterling silver blue topaz studs are perfect for those who appreciate a touch of whimsy combined with sophistication. These earrings, with their shimmering blue topaz set in a micropavé style, exude fun while remaining effortlessly elegant. Meanwhile, Albert's blue topaz and infinity bracelet further showcases the versatility of blue topaz. The intertwining of the infinity symbol with the gem represents the limitless possibilities and enduring nature of love or friendship, making it an ideal gift for December-born loved ones.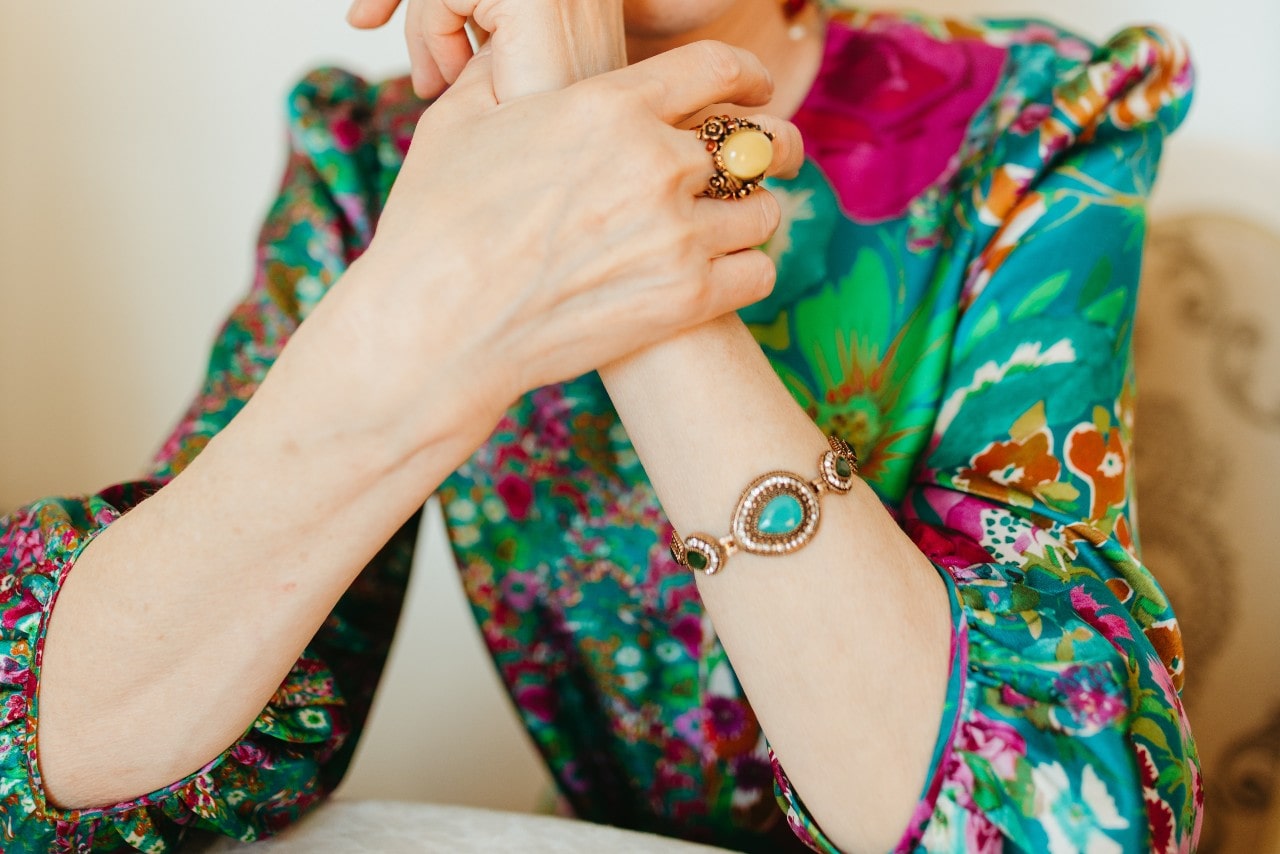 Shop December Birthstone Jewelry at Albert's Diamond Jewelers
Discover the magic of December birthstones with the exquisite collection at Albert's Diamond Jewelers. Renowned for an unmatched selection, our Schererville jewelry store showcases pieces that perfectly encapsulate the beauty and allure of turquoise, tanzanite, and blue topaz. Beyond our designer collections, Albert's also prides ourselves on offering custom jewelry design, ensuring each piece resonates uniquely with you. Elevate your shopping experience by delving into the world of personalized jewelry. Request an appointment for a consultation with one of our dedicated team members, and let us help you find or craft the perfect piece.