Fall Jewelry Trends
October 11th, 2017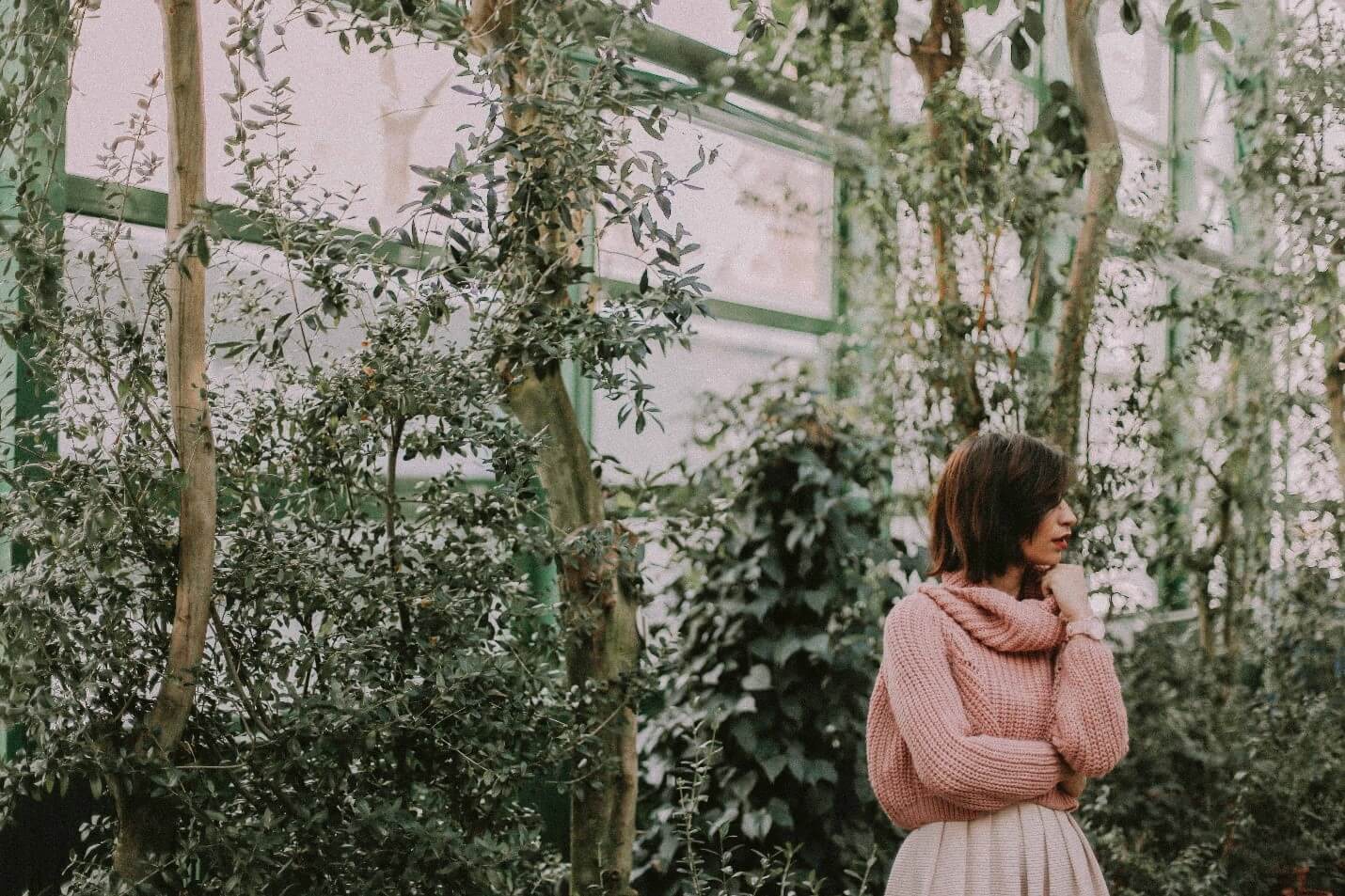 With summer officially over, it's time to look towards new jewelry to fit the fall season. With over 100 years of jewelry excellence, at Albert's Diamond Jewelers we have collections of the finest necklaces, bracelets, fashion rings, as well as earrings that are perfect for every season!
To get you ready for the changing of the leaves, we've selected a few pieces perfect for Fall 2017 from our Merrillville and Schererville galleries that will help you look your best!
Fall 2017 Trend #1: Nature-Inspired Jewelry
Poised to make a stellar impression, jewelry inspired by the majesty and beauty of nature has been ruling this season's cat walks and runways, and has made its way to Albert's Diamond Jewelers! While fine jewelry in the shape of flowers and leaves will always be a classic choice, this trend is made more sophisticated with pieces that feature ultra-modern takes on foliage.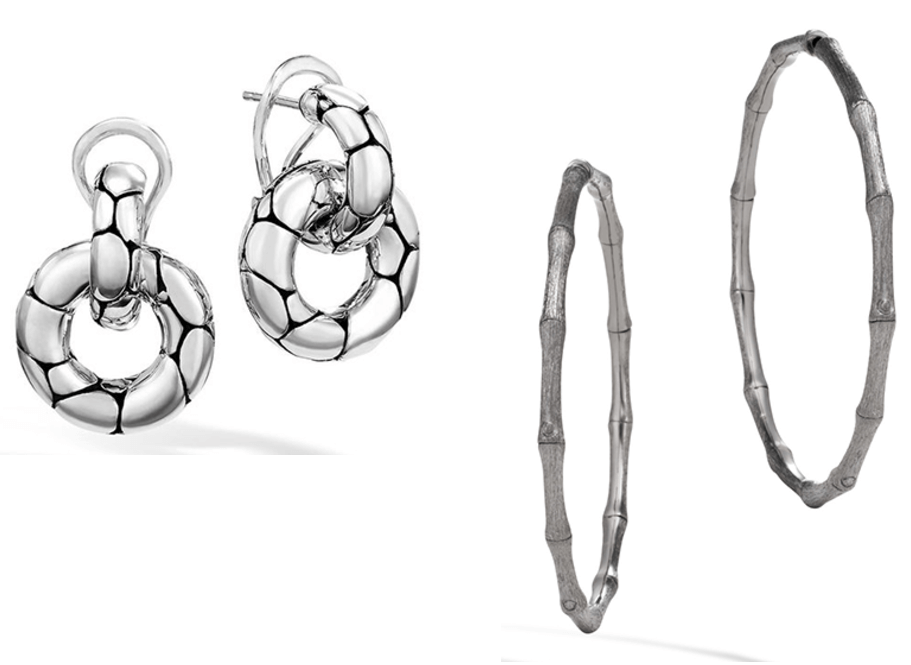 For example, beautiful in design and fit one of the finest examples of the trend are earrings from the chic designers at John Hardy. From John Hardy's Kali Collection, these lovely earrings model #EB2098 and these Bamboo Collection earrings model #EB5111BHMBRD are a fine example of nature-meets-modern elegance. Made from sterling silver (925), the above earrings look great when paired with fall favorites such as leather jackets and denim skirts.
Fall 2017 Trend #2: Fall Colored Jewelry
Another upcoming look perfect for fall-time fashions, are pieces featuring deep and moody earthtone colors. To get the look, shop for jewelry with darker colored gemstones, such as deep browns, yellows, reds, and sometimes purples.
For those looking to make an impression with bold fall colors, at Albert's Diamond Jewelers we carry an amazing selection of fine jewelry pieces featuring your favorite earthtoned hues. From Le Vian and Kabana come a flurry of elegant pieces including the Kabana Riviera Earrings #GECF235MMS, Kabana Riviera Bracelet #GBRC926MMS.
Made from 14-karat yellow gold and rose gold, along with Le Vian's unique 14-karat honey gold and strawberry gold, these darker toned pieces feature a plethora of dazzling gemstones such as mother of pearl, spiny oyster, and of course diamonds. The ideal choice for fashionistas who want to make as a statement as soon as they enter a room, these popular colored pieces pair well with like colors and daring blacks.
Fall 2017 Trend #3: Big, Bold, Gemstone Fashion Rings
Our last fashion jewelry trend for fall is bold gemstone fashion rings. Perfect for a night out in the town, gemstone fashion rings featuring colorful designs and intricate metalwork are the "it" accessory for fall 2017.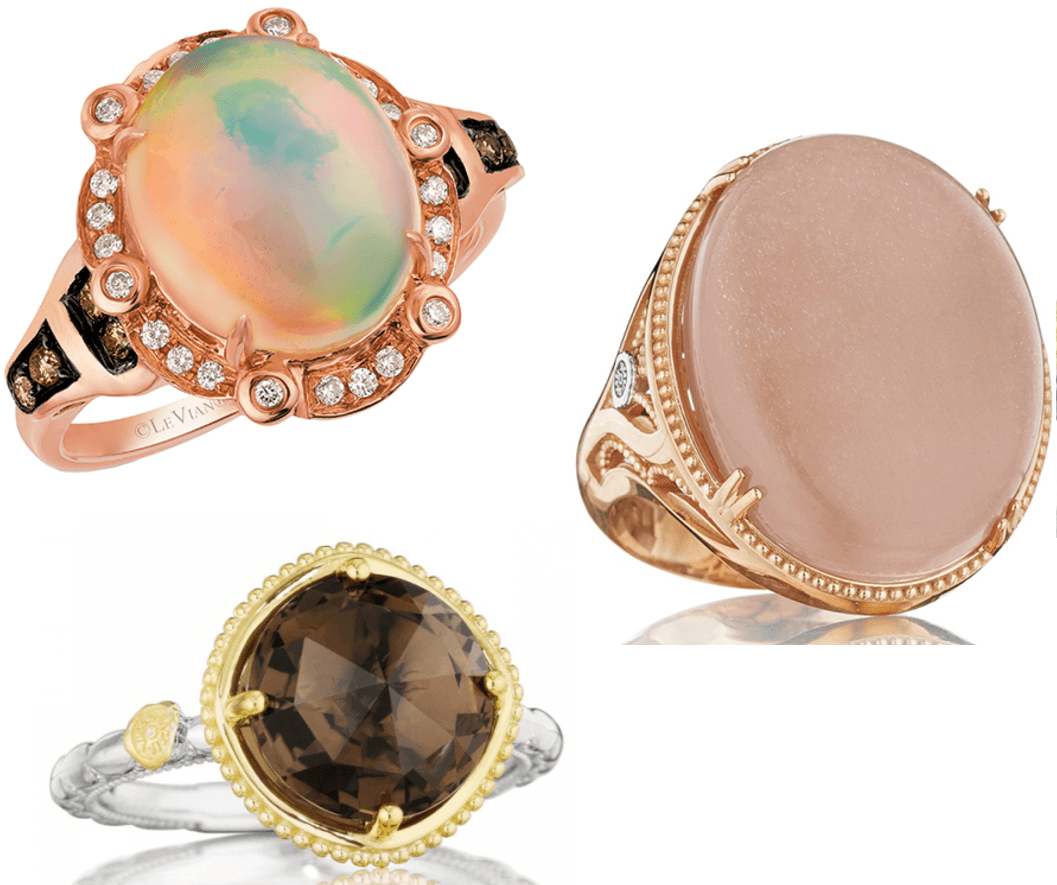 Available today in our showrooms, Le Vian's Chocolatier Fashion Ring, Tacori Midnight Suns Fashion Ring, and Tacori Moon Rose Fashion Ring are all excellent examples of the contemporary trend. Not only do these pieces showcase the lovely colors of fall, but their big opal, moonstone, and quartz gemstones, make for grand statements.
Shop Fall 2017 Trends at Albert's Diamond Jewelers
With over 100 years of jewelry excellence in the Chicagoland area, Albert's Diamond Jewelers is your go-to retailer for today's most stylish pieces. In addition to the fine selections of earrings, necklaces, bracelets, and fashion rings, we proudly offer some of today's most stunning engagement rings, wedding bands, as well as luxury-grade timepieces.
Further, we extend our expert in-house custom jewelry design for customers who already have a jewelry concept in mind and offer one of the largest inventories of top-quality diamonds in the area.
For more information on our complete collection of fine jewelry, call 800.946.1491, visit AlbertsJewelers.com, or visit us in-store at either our Merrillville or Schererville, Indiana locations.