Customize Your Look in 2019 with These 7 Stackable Bracelets
January 24th, 2019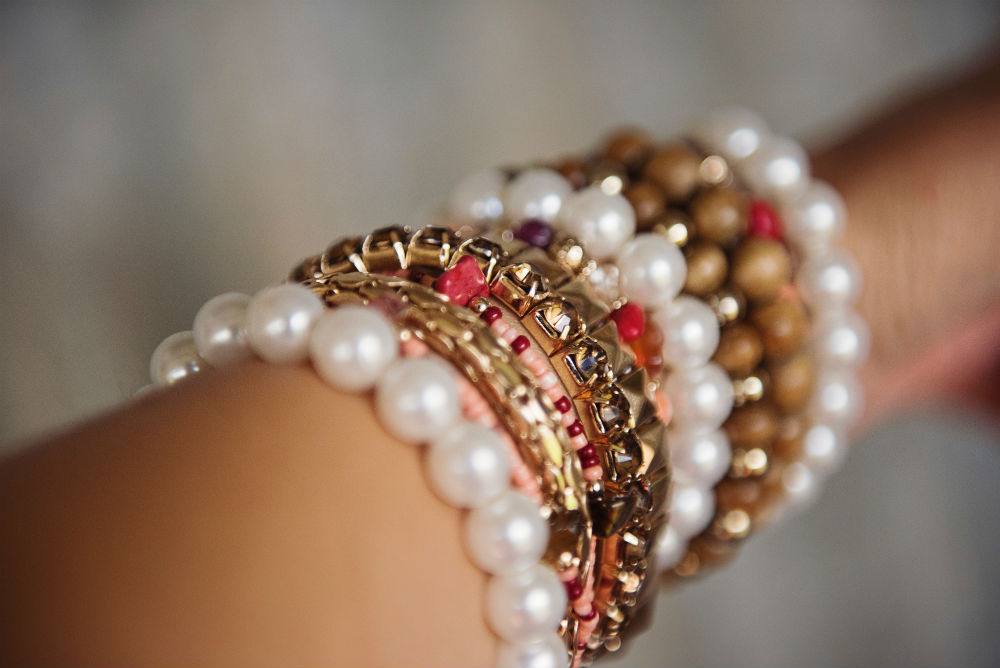 Stackable bracelets are in this January, and with good reason. They allow you to invent a look that is totally your own, not to be found anywhere else in the room. As divas through and through, the Albert's Diamond team is always down for new ways to stand out from the crowd.
As kids, we were generally the types to play with our food, which is why we have so much fun with trends like stackable bracelets. We're so ready to mix and match in 2019.
Stackable Bracelets: Giving Old Pieces New Life
Of course, it's devilishly fun to splurge and add to your collection in order to participate in the stackable bracelets trend '€" chunky cuffs, in particular, seem to be an especially popular style to invest in. Stackable bracelets are, however, also a great way to see what you already own in a whole new light.
You know what they say: waste not, want not. The principle is never truer than when you're creating something novel from what you already have with stackable bracelets. If you are looking to make the investment in your wardrobe this January, however, Albert's Diamond Jewelers has everything you need.
Keep Things Interesting with Bracelets from Some of Our Favorite Designers
Many of the names we carry in our showcase offer large collections of stackable bracelets. These are perfect for creating a very coordinated look '€" everything fits together, nothing stands out too boldly.
We've got nothing against this at all; we are, however, making a point of advocating a more creative approach for the new year. With a trend as versatile as stackable bracelets, there's no reason not to pick and choose the best from each of your most cherished brands.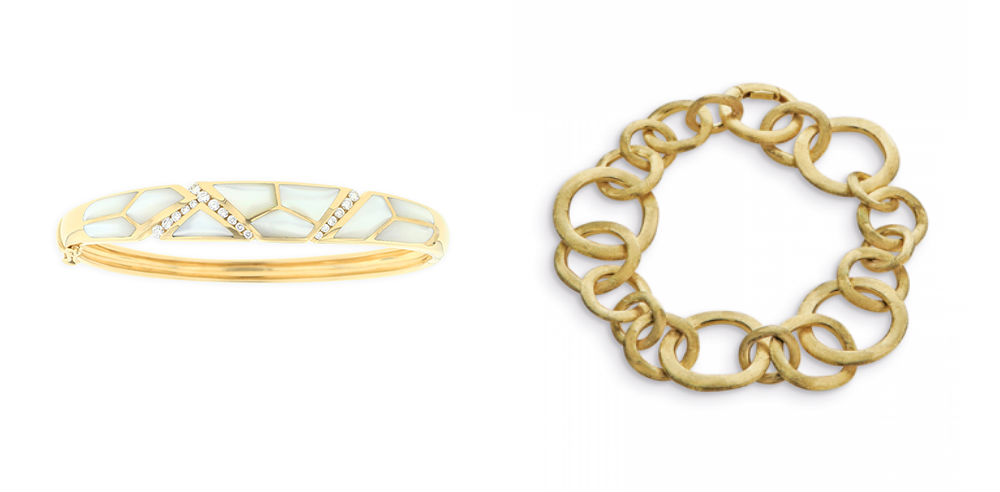 First: let's talk Kabana. Their luscious style is perfect for the stackable bracelet trend.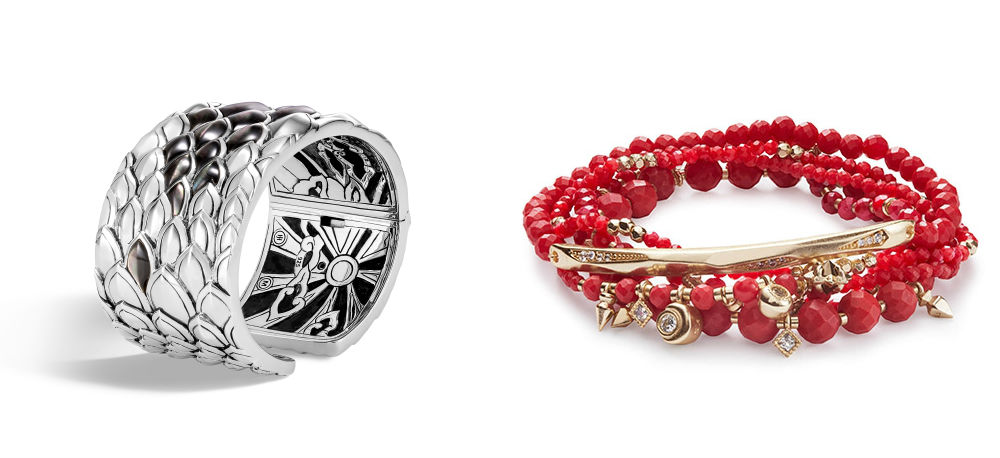 John Hardy, master of all things exotic and exciting, offers this scaly cuff bracelet from their Legends collection. A true statement piece if there ever was one.
For a bit of textural variety, you can't go wrong with the Supak gold beaded bracelet from Kendra Scott, set in red mother of pearl. It's the ultimate counterpoint to the sleekness and minimalism that usually comes with the new year.

Pandora's feminine cuff bracelet is quite the departure from their usual wares. Allow the fluidity of its design to take your stackable bracelets look to the next level.
Rounding out our recommendations is this fabulously modern cuff bracelet from our own line of exclusive designs, featuring a stainless steel body with gold accenting.
Albert's Diamond Jewelers Makes Bracelet Stacking Easy
Seems like a lot, huh? The pieces mentioned here aren't even the half of it. Our catalogue is one of the most diverse in Schererville and Merrillville, Indiana. We offer flexible financing options to those with approved credit: when you shop with us, there is no need to sacrifice quality, even if you're on a budget.
To learn more, feel free to get in touch with our expert team. With so many stackable bracelets to pick from, there's no reason not to choose Albert's Diamond Jewelers for your January "treat yourself" this year.