All Day, Every Day: Simple Earrings You'll Love to Wear All of 2019
February 4th, 2019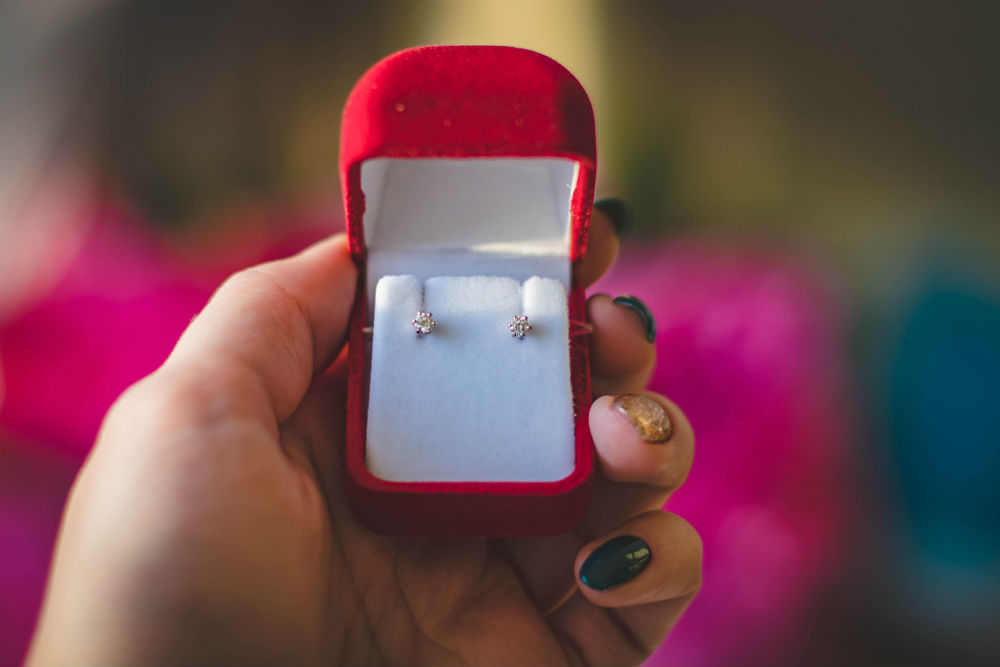 With the new year already in full swing, we at Albert's Diamond Jewelers are on the prowl for styles that refresh our palates and coordinate well with all of our resolutions.
As depressing as it is to trade in the holiday treats and glasses of Prosecco for salad and cucumber water, we're determined to start this year off on a clean and positive note. What better way to do so than with simple earrings for January'
Simple Earrings and Their Natural Charm
As the bitter cold of December passes us by, we crave daytime accessories that echo the same feeling of rebirth and new beginnings. Simple earrings provide just that, especially when compared to the extravagance of the holiday season.
Simple earrings can serve a number of roles in your wardrobe. For the minimalist, they stand proudly on their own, the dignified centerpiece of a similarly-deconstructed overall look. And for the fashionista who always likes to do something a little bit "extra", they're perfectly content to support the ensemble from the sidelines and add just a splash of sparkle where necessary.
Fabulous Simple Earrings in Our Showcase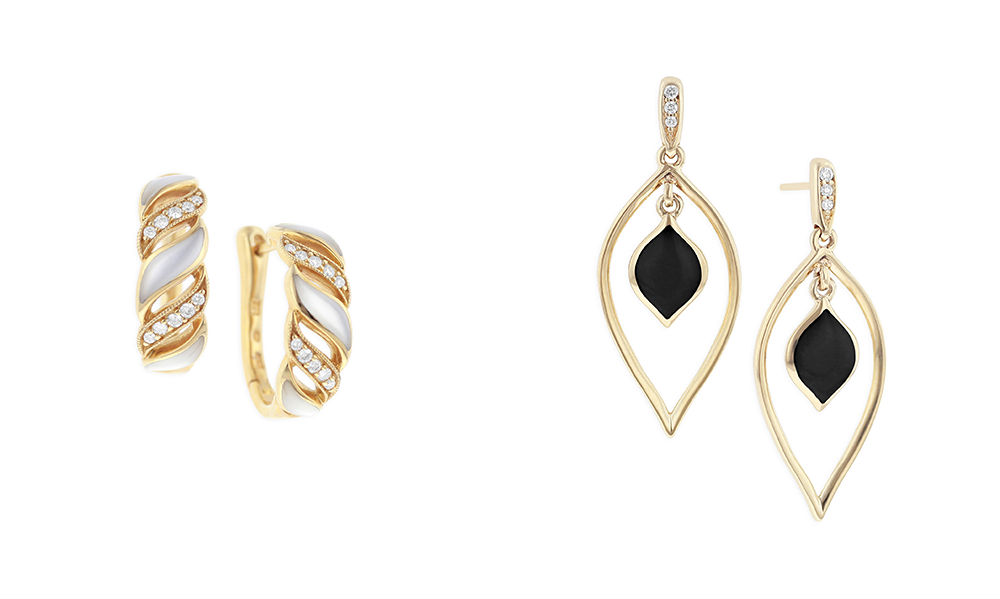 First up on the block: our beloved Kabana. Bring a sense of elegance into your normal routine with their rose hoop earrings, accented luxuriously with mother of pearl and drool-worthy diamond studs. Onyx drop earrings are absolute stunners, their appealingly pared-down style perfect for elevating your favorite outfit for work.
Kendra Scott, naturally, takes things in a different direction. These simple earrings from the Kendra Scott collection boast bold stones, offsetting their sophisticated design with wild colors and a naturalistic motif.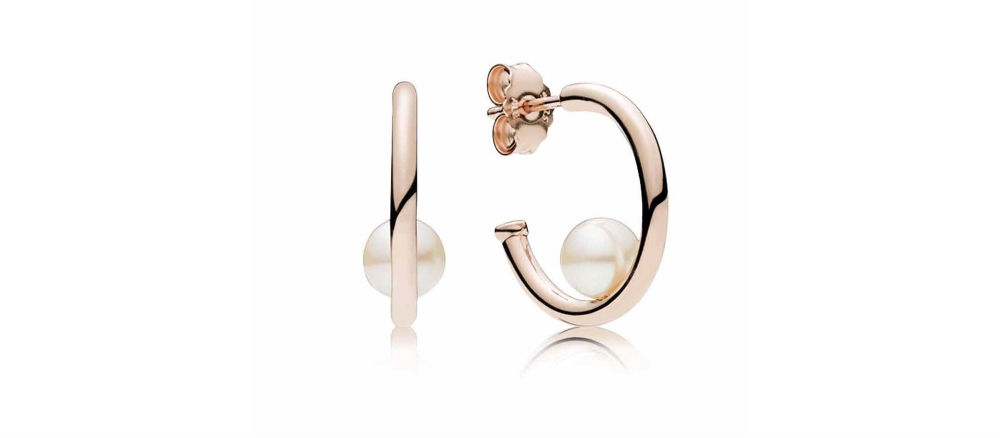 For the ultimate subtly-feminine flourish, these contemporary hoop earrings by Pandora, plated in Pandora Rose™ gold, feature one glorious freshwater cultured pearl each.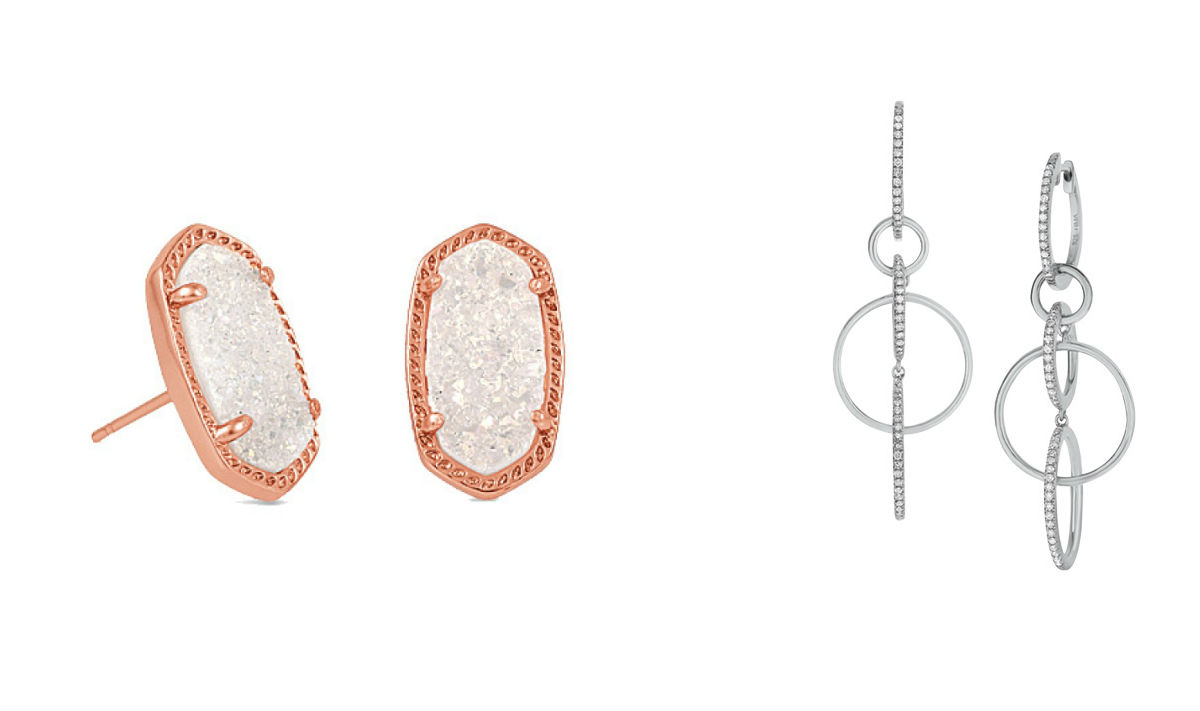 To wrap things up, we bring you to our own in-house line of finery unashamedly. These incredibly chic simple earrings are a must-have '€" delicately wrought details frame an impossibly sparkly oval stone. For a pair of elegant drop earrings perfect for brunch with the gals, check out these simple earrings in sterling silver, set lovingly with a quarter carat of gorgeous diamonds.
Find Your New Favorite Pair at Albert's Diamond Jewelers
Our favorite part of the new year? Reinventing ourselves, starting with the most important thing in life '€" fabulous accessories, straight from the source. Booking an appointment with one of our experts is as simple as filling out our online consultation form. The list of services we offer our clients is long and comprehensive.
Ready to shine this year? So are we. Our unbeatable price guarantee means you never have to break the bank to feel like a brand-new woman in 2019. Albert's Diamond Jewelers is your one-stop spot for simple earrings in Schererville and Merrillville, Indiana.