A Guide to Understand Wedding Band Finishes
February 3rd, 2021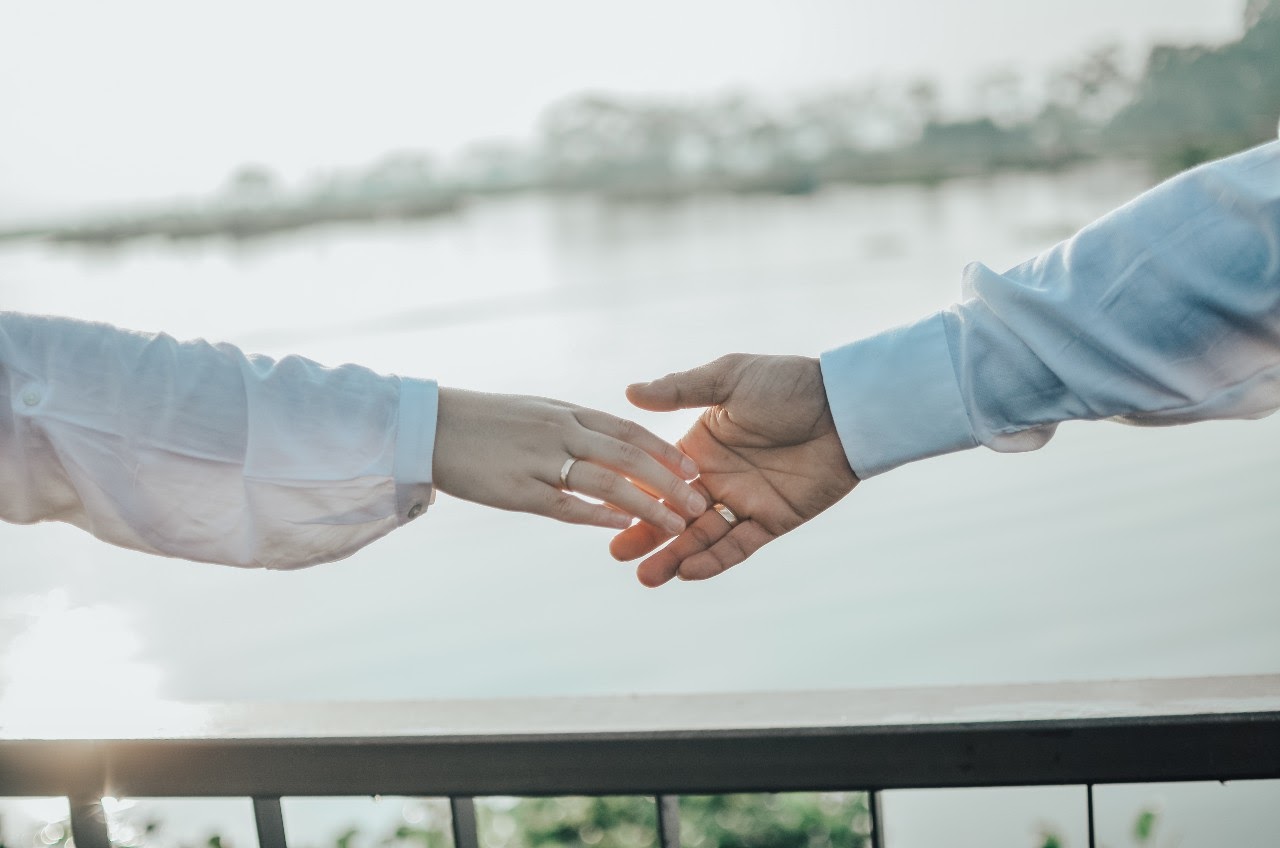 Oftentimes, women's wedding bands will be outshined by the dazzle of an engagement ring, but for men, this is one of the most treasured pieces of jewelry they will own. Whether you are seeking a ruggedly distinguished expression or a sleek and sophisticated look, a ring's finish will transform the final style and make it unique to you. You will be impressed with the variety of selection these techniques have to offer.
Some of the most interesting metalsmithing techniques are within the wide range of textures a jeweler can add to a finished piece. You can make this choice based on your particular preferences, or you can even have multiple finishes. Albert's Diamond Jewelers has created a comprehensive guide detailing a variety of finish options that are breathtaking and available now to start 2021 off with a bang.
Satin Finish
The satin finish complements simple wedding bands with a smooth and silky material, such as platinum or gold. They're extremely smooth to touch and utilizes a minimalistic style to create a sophisticated ring for any bride or groom.
Satin finishes create an unbelievably beautiful luster and appear velvety to the eye. This type of finish is comparatively more subtle and has fewer marks than a brushed finish, it is the second most popular selection for men's wedding bands. The satin finish also is an exceptional choice for women's wedding bands, the luster in the finish will complement the most distinguished engagement ring.
Polished Finish
Polish finished wedding bands are one of the most popular styles in today's trends. Its reputation stems from the sleek, mirror-like effect that doesn't require precious stones to enhance. This specific finish provides a reflective surface best described as brilliantly high shine to either a man or woman's wedding band.
Sandblasted Finish
The appearance of a sandblasted wedding band is noticeably coarse and tends to mimic a slate sensation at the tip of your fingers. The unique look, with charcoal tones and matt finishes, presents a suave metallic glow to the ring. With a slight grain and distinct look, this finish can be used in contrast with carved or textured surfaces for added dimension.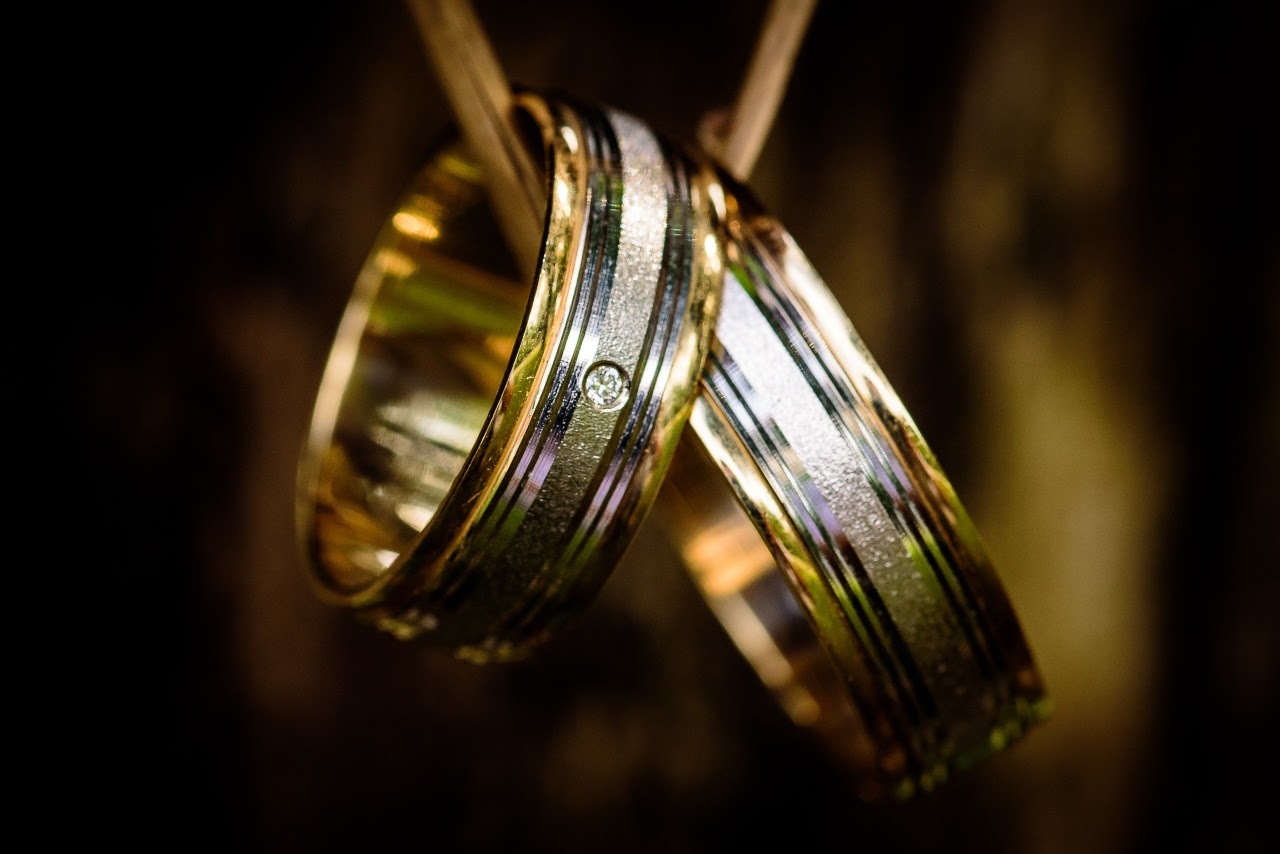 Hammered Finish
When you are looking for an untraditional wedding band finish, the hammered finish is the one to explore. The look of hammered metal gives the ring a one of the kind expression that's very popular with men. This type of finish can be accomplished with a variety of stunning metals such as gold, steel, cobalt, or black zirconium, the results are a dazzling display of perfection! Any imperfections caused by everyday work will only add to the band's aesthetic and continue to look exceptionally remarkable.
The texture of this finish features small "dimples" on the surface which gives the illusion of a mallet pounding into the metal to create its effect. This style of finish is perfect for couples who live an energetic lifestyle, the texture supports any strenuous workouts the band will receive and remains just as gorgeous as the day you bought it.
Matte Finish
Overall, matte finishes are simply perfect for individuals who prefer a more organic artistic texture. The finish's non-reflective nor shiny appearance help keep the simplicity of the ring while still expressing a refined sophisticated.
This finish is remarkably smooth to the touch, but various textures can be combined to complement the ring as well. This specific finish pairs perfectly with all individual styles and continues to serve as an eye-catching memento to represent your unique love story.
Brushed Finish
Like satin, a brushed finish features a non-shiny appearance that is lightly smooth in texture. Frequently, the texture lets you peer into the history of the ring's creation, one can physically see strokes within the design, and the precision that was needed to create them. It is a breathtaking scene.
What Wedding Band Finish Should You Get'
Altogether, there is an endless amount of wedding band finishes to choose from. If you are looking for something that will stand out in a crowd, finishes can make all of the difference.
Sometimes shopping for the perfect ring may be overwhelming. Let Albert's Diamonds Jewelers' professional staff guide you through a premium selection of men's wedding bands. We promise it will be painless and productive.