4 Valentine's Day Date Ideas!
February 10th, 2017
Are you having a tough time coming up with a fun, original, and romantic way to spend Valentine's Day with your special sweetheart? Well, don't worry, Albert's Diamonds Jewelers has got your back.
To help ensure that your V-Day is a night (or day) to remember, we here at Albert's Diamond Jewelers have put together a list of four unique and one-of-a-kind Valentine's Day date that are sure to please. Also, to make things just even more simple, we've added the perfect gift for memorializing your special day for the rest of your shared lives.
1. Hit the Ice!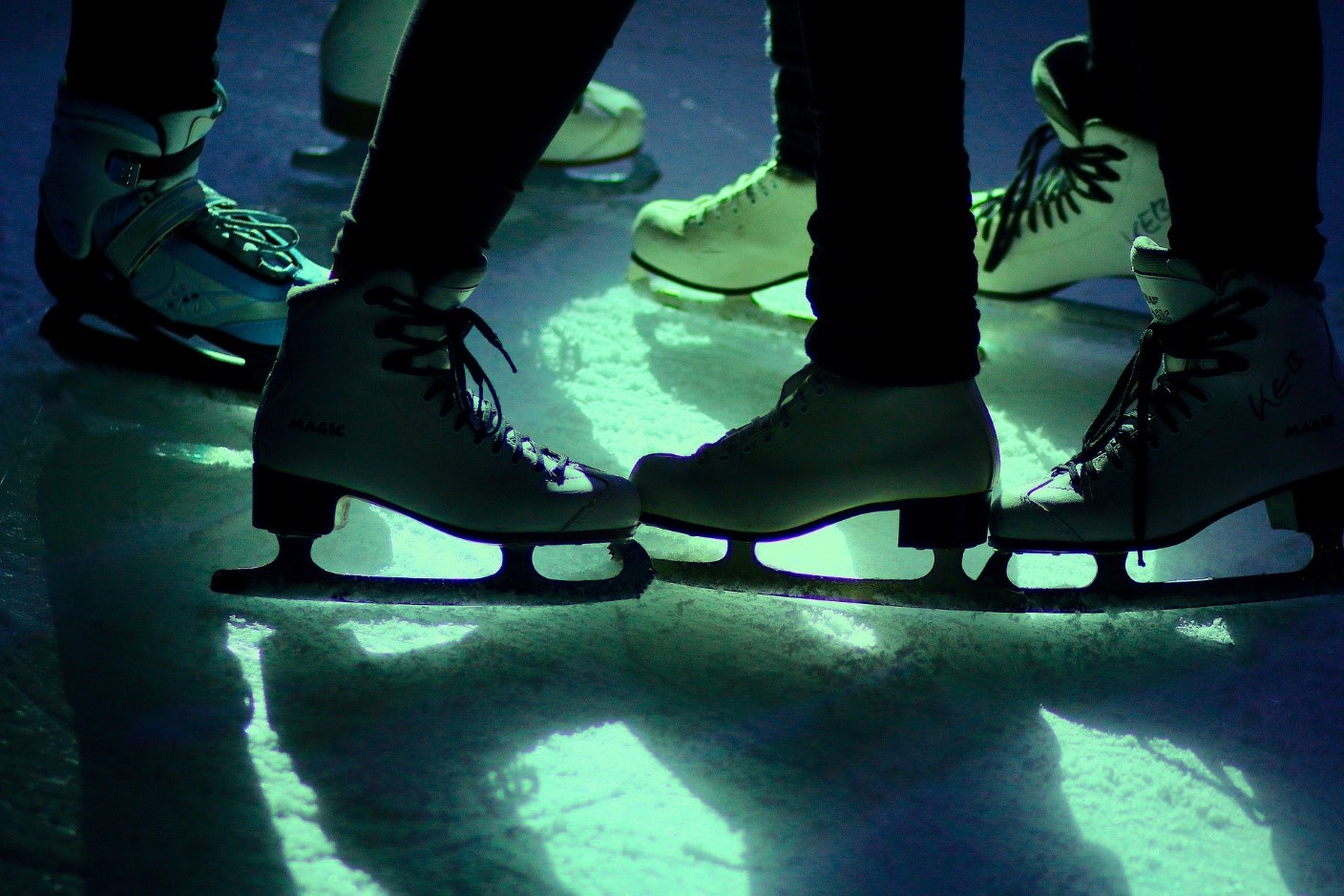 Similar to a romantic outdoor date, an ice skating date is a great way to get outside and active with your one and only. With Valentine's Day falling in the middle of February, many places have fully-operational ice skating rinks, and are open to skaters of all experience and skill levels.
Another benefit of an ice staking date, is the promise of a sweet hot beverage just waiting for you when you get off the ice, something that always makes the cold a little more bearable.
Ice Skating Date Gifts Ideas at Albert's Diamonds Jewelers
For Her: Baignoire Watch from Cartier [Model #WB520006]
Made of white gold and covered in sparkling icy diamonds, the women's Baignoire watch by Cartier is a fabulous way to remember your romantic evening on the ice. At Albert's Diamond Jewelers, their experienced staff is proud to be an authorized retailer of Cartier, and excited to offer this Swiss-quality women's timepiece, which features a uniquely shaped oval bezel and a fabulous diamond-studded crown.
For Him: A Watch from Movado's Series 800 Timepiece Collection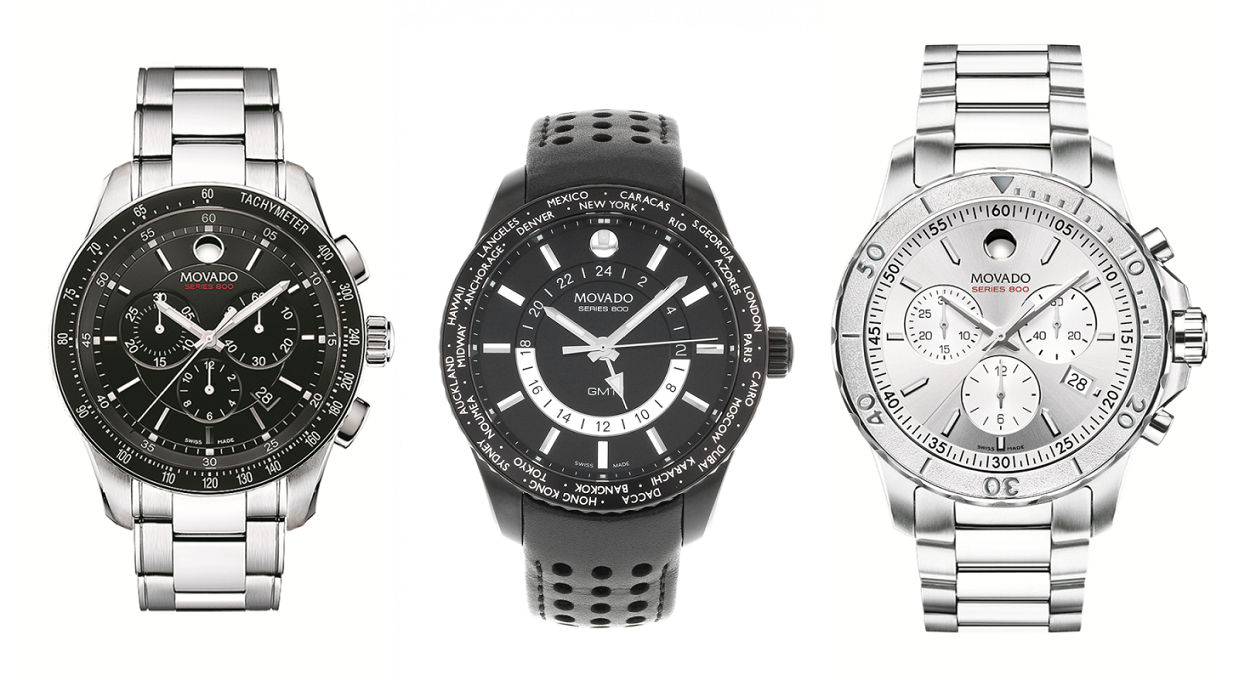 Renowned for their signature "Museum Watch" model, the men's timepieces of the Series 800 collection from Movado skillfully combines the designer's signature simplicity with sporty and helpful complications. Available now at Albert's, the watches of the Series 800 collection are constructed to feature striking mother-of-pearl and diamond details, feature convenient date and chronograph subdials, and all bring a subtle hint of the ice to the wrists of any wearer.
2. Get Cultured!
Maybe it's just too cold for you to even imagine heading outside, another great date idea is a trip to your local art or natural history museum. In this quiet and intimate environment, you two will be able to explore the works of your favorite artists together, or maybe even learn something new from the expansive world of art and culture.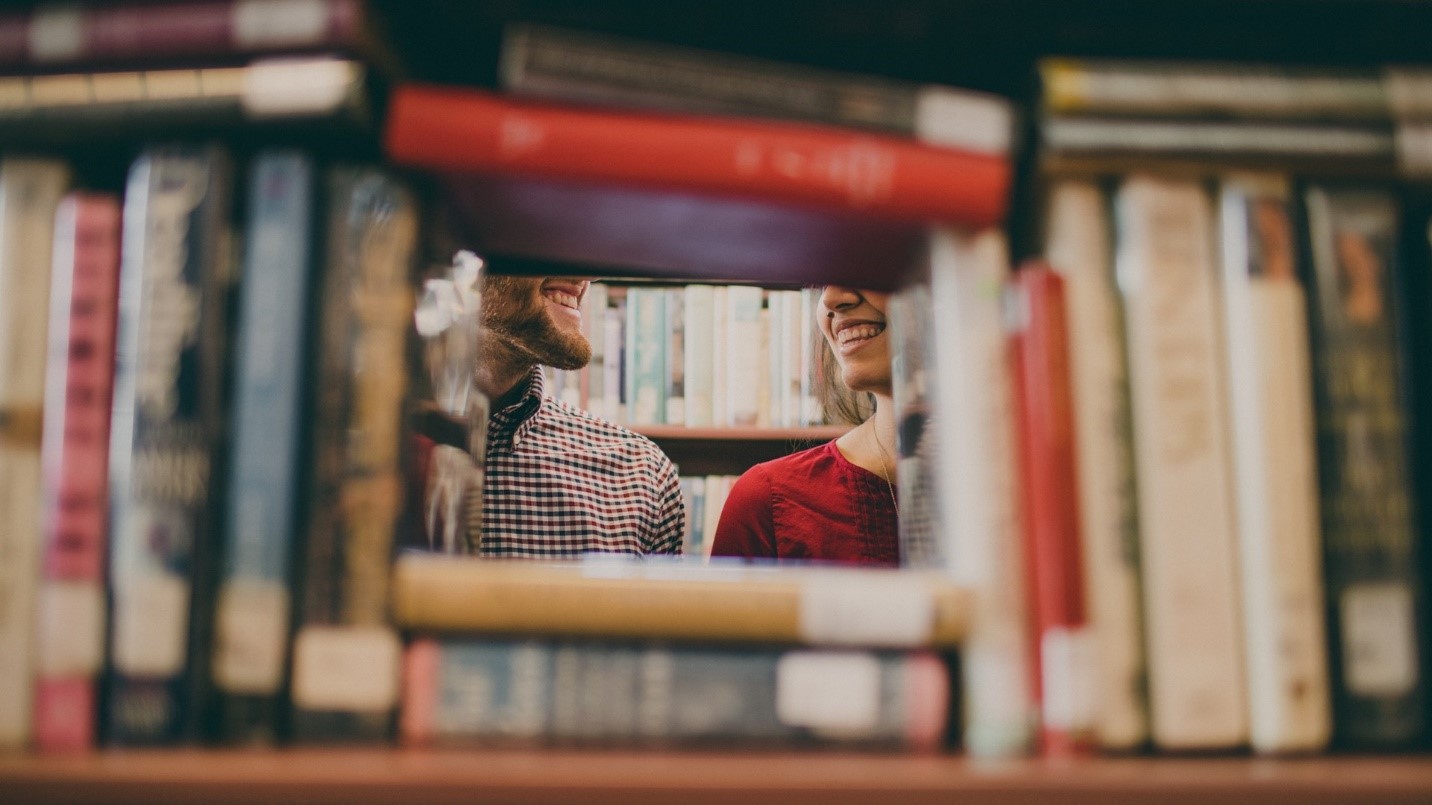 If a museum isn't your speed, try going to a reading at a local bookstore, or check out a movie at the local art house theater, anything that gets the two of you out of your comfort zone and experiencing something new together.
3. Go On the Hunt!
Are you and your beloved are the type of people that will stay up late playing board games, doing jigsaw puzzles, or just solving the daily crossword? Then a scavenger hunt date might be right up your alley! A scavenger hunt date is a fun and inexpensive way to get up and moving, and to breathe a little extra energy into any date night situation. If you're having trouble coming up with ideas for your hunt, you can find literally hundreds of pre-made scavenger hunt lists online, all you need is a camera phone and a willingness to explore.
Also, if you're feeling up to it, try creating a scavenger hunt that will lead your loved one to a place that holds meaning for the both of you. Something like where you had your first date or your first kiss is great for re-living beloved memories, all while making new ones.
Scavenger Hunt Gifts Ideas at Albert's Diamonds Jewelers
For Her: Maps by A. Jaffe Pendant Necklace
New from the legendary designers at A. Jaffe come the truly one-of-a-kind pendant necklaces of the Maps by A. Jaffe collection. Not only are these necklaces made of the highest quality white gold, rose gold, and yellow gold possible, they also feature personalized engravings of a specific location of the purchaser's choosing. The pieces of the Maps by A. Jaffe collections are a wonderful way to memorialize all of life's special moments, and are available today in either of Albert's Diamond Jewelers state-of-the-art Merrillville and Schererville showrooms.

For Him: >Men's Fashion Jewelry from John Hardy
Great for the man who isn't afraid of a little adventure, from the award-winning designers of John Hardy comes a wonderful assortment of confidently-designed, men's necklaces, bracelets, cufflinks, and fashion rings. Inspired by the natural landscape of Bali, the men's jewelry of John Hardy is ideal for today's fashion-forward man, and is available in pieces featuring turquoise, sapphires, and other precious stones, as well as that is made of timeless 925 sterling silver.
4. Book a "Staycation"!
As nice as a romantic night on the town sounds, sometimes there's nothing better than spending a nice, warm, and intimate night in. To make sure that your night is more than just "Netflix and chill," try picking a fun theme or event for the evening. Some of our favorite ideas include, pick a country and try making a food from that place, plan a blind wine tasting, or have a romantic-comedy movie marathon. No matter what the idea is, just make sure it's stress-free and is something you can do together.
"Staycation" Gifts Ideas from Albert's Diamonds Jewelers
For Her: A Customizable Bracelet
For Him: A Certified Pre-Owned Watch from Albert's Diamond Jewelers

Just like your shared loving space, the pre-owned watches available today at Albert's Diamond Jewelers are steeped in a history all their own. Fully refurbished and cleaned, these watches can be found at Albert's in an array of original and authentically-vintage designs, are make great gifts for those individuals who revel in the loving warmth of their everyday romantic life.
We Want to Hear from You!
Do you have a special Valentine's Date idea that you want to share? Or a tip on the perfect Valentine's Day gift to give or get? If you do, then head to Albert's Diamond Jewelers' Facebook or Twitter page and share with us your ideas!
For more gift ideas, or information on the events, sales, services, and products available today at Albert's Diamond Jewelers, please visit their website or drop into one of their Schererville or Merrillville, Indiana, locations today!