Pear Shape Ring
CHARACTERISTICS OF PEAR SHAPE ENGAGEMENT RINGS
When you're looking for an out-of-the-box choice when it comes to engagement rings, why not pick a pear shape ring? Pear-cut diamonds are also referred to as teardrop-cut, and they're immediately recognizable because of the fact that no other diamond shape has the same profile. Blending the best of a round-cut diamond's curves and the dramatic point of a marquise-cut diamond, pear cuts offer a truly surprising choice for the fianc'e who wants something different to represent her love. Here at Albert's Diamond Jewelers, we offer a wide selection of pear shape rings whose variety is sure to impress any woman who browses them.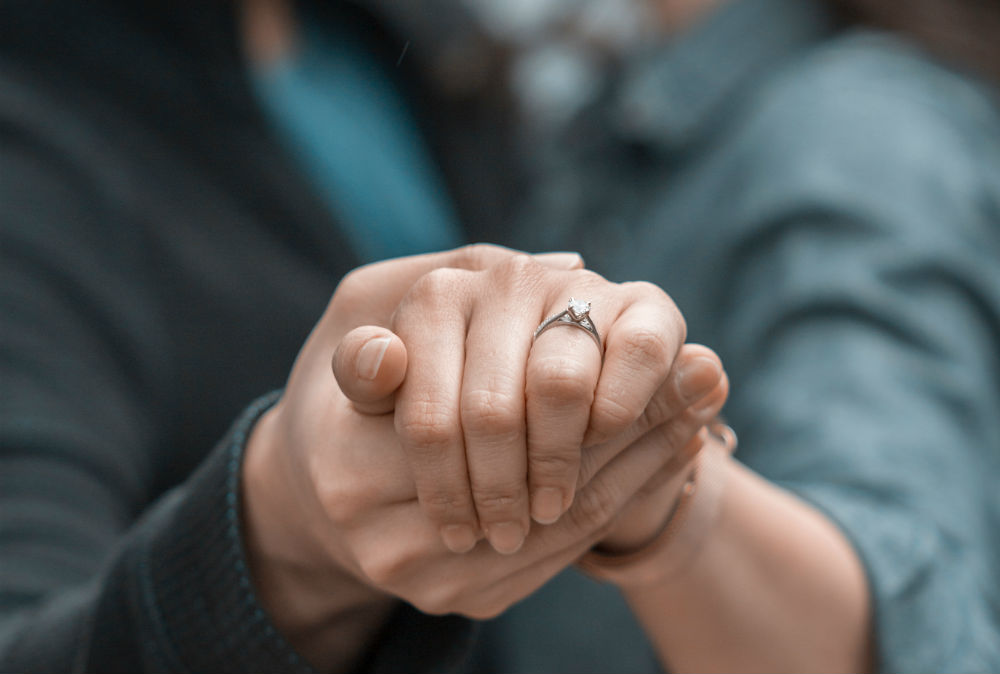 POPULAR COLLECTIONS OF PEAR SHAPE RINGS
Did you know that at Albert's Diamond Jewelers, we put our diamond expertise to good use by designing our own line of jewelry? One of our favorite collections to offer customers is our line of pear shape rings. We're partial to halos in our designs, with gleaming crowns of prong-set diamonds surrounding pear-cut diamonds that are either "teardrop"-style or inverted for a surprising take on the stone. But don't overlook our gorgeous choices of pear-cut diamond solitaires. The minimalist grace of a solitaire ring pairs perfectly with a pear-cut diamond, thanks to the unique, eye-catching shape of the stone in question.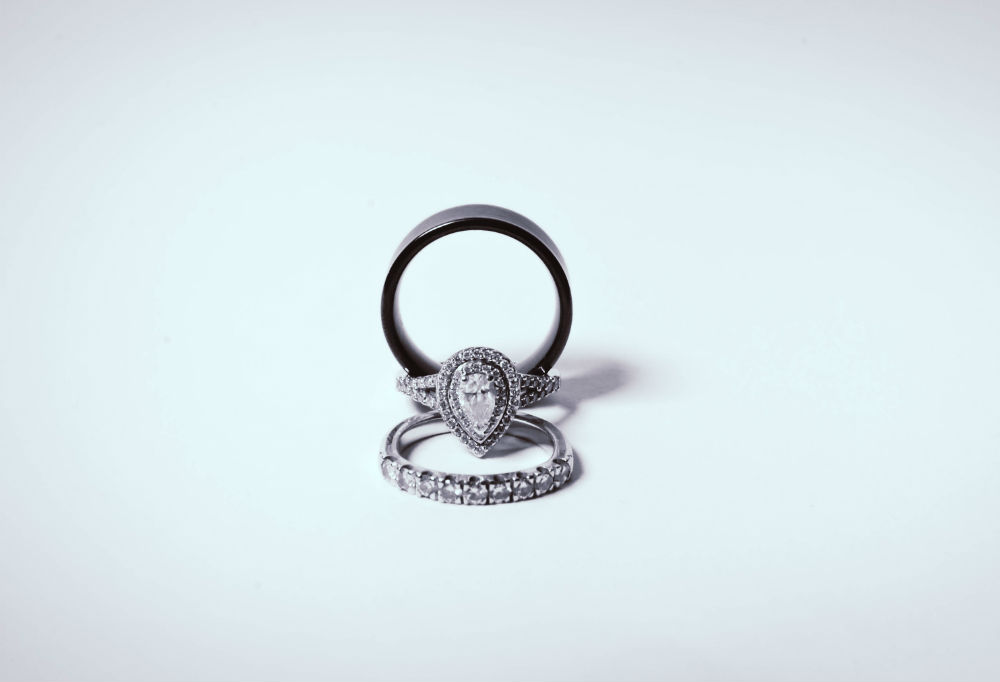 ADDITIONAL PEAR SHAPE RING COLLECTIONS
A.JAFFE offers a glamorous collection of pear shape rings in its Classics collection-and the name is wholly appropriate. The pear-cut diamond is a classic style that brings turn-of-the-century beauty to contemporary tastes. For example, A.JAFFE offers modern touches like two-tone metals and split-shanks to blend the best of both worlds in one ring. Alternatively, you can go for a designer like Love Story Diamonds-the name of this company attests to their passion for diamonds, and the elegant 14k white gold engagement rings offered by this genius designer are packed from band to halo with pave-set side stones sure to catch attention.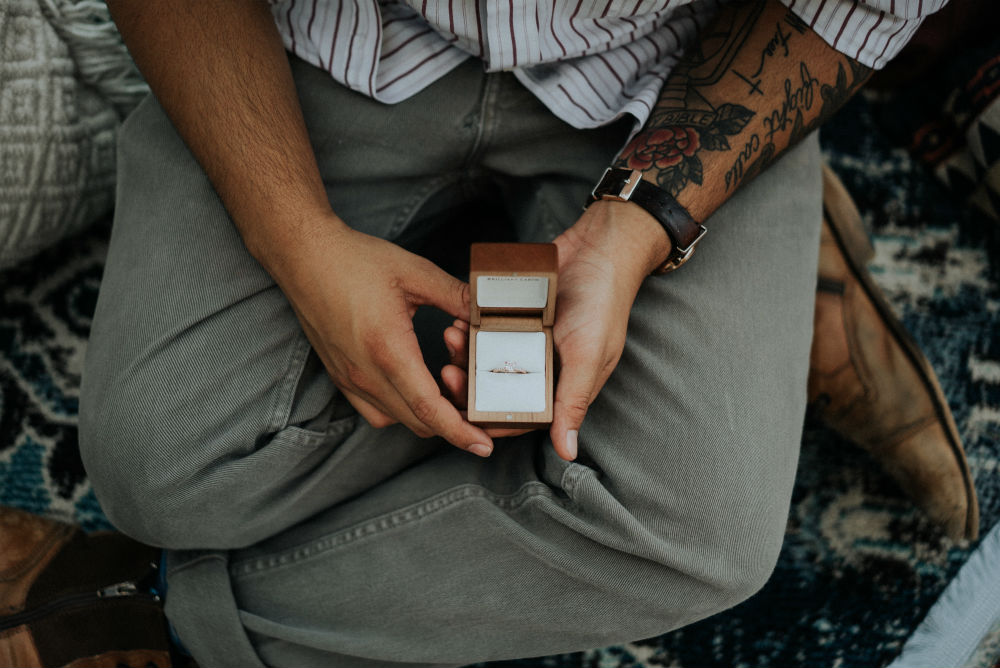 WHY SHOP FOR PEAR SHAPE ENGAGEMENT RINGS AT ALBERT'S DIAMOND JEWELERS?
The 114 years of experience we have here at Albert's Diamond Jewelers has given us the kind of perspective and passion for jewelry that sets us apart. Since 1905, pear shape rings have been a fundamental cornerstone of our engagement ring showcase, and when our customers are looking for a piece of bridal jewelry that's right for them, we're always glad to show off the style. Don't overlook our other styles of engagement rings, including round-cut and princess-cut styles, or our gorgeous wedding bands. For more about pear shape rings, feel free to contact us at (219)-322-2700 or visit our Schererville, Indiana showroom!