LAGOS
ABOUT LAGOS
Since 1977, LAGOS has been a pioneer in fine jewelry, combining precious materials and expert craftsmanship to offer modern, iconic styles. Founded by master jeweler Steven Lagos, the brand's signature Caviar collections offer bold, feminine styles that encourage personal expression: MY LAGOS, MY WAY.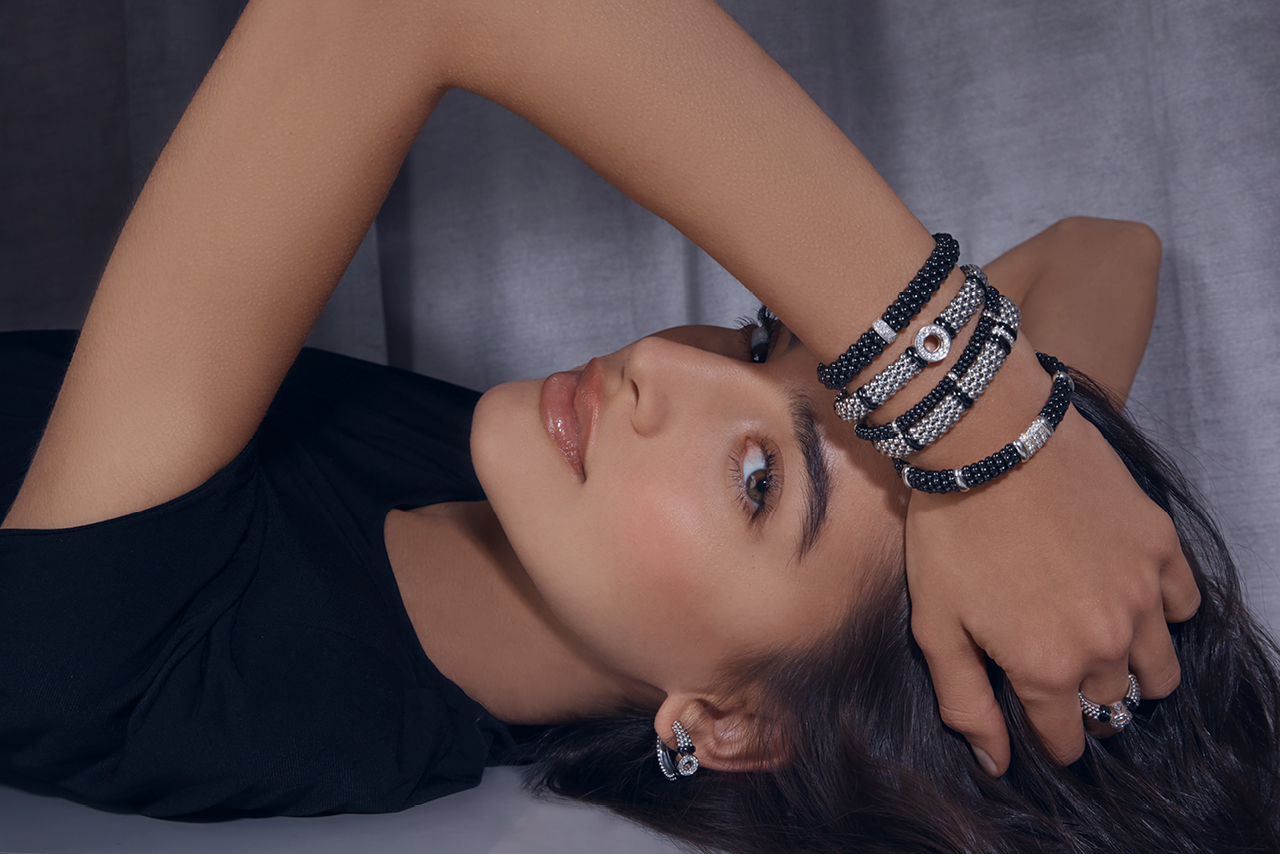 THE ART OF CAVIAR
Caviar is the signature design of LAGOS, featuring luminous beading that is visible on every style in every collection. It is a unique production process that has been refined and perfected over the last 45 years. It takes hundreds of steps and a keen eye to complete a Caviar creation by a team of artisan jewelers. The unique texture of Caviar is a feat of expert craftsmanship and engineering. The innovative design is comfortable, wearable and moves with her like a second skin.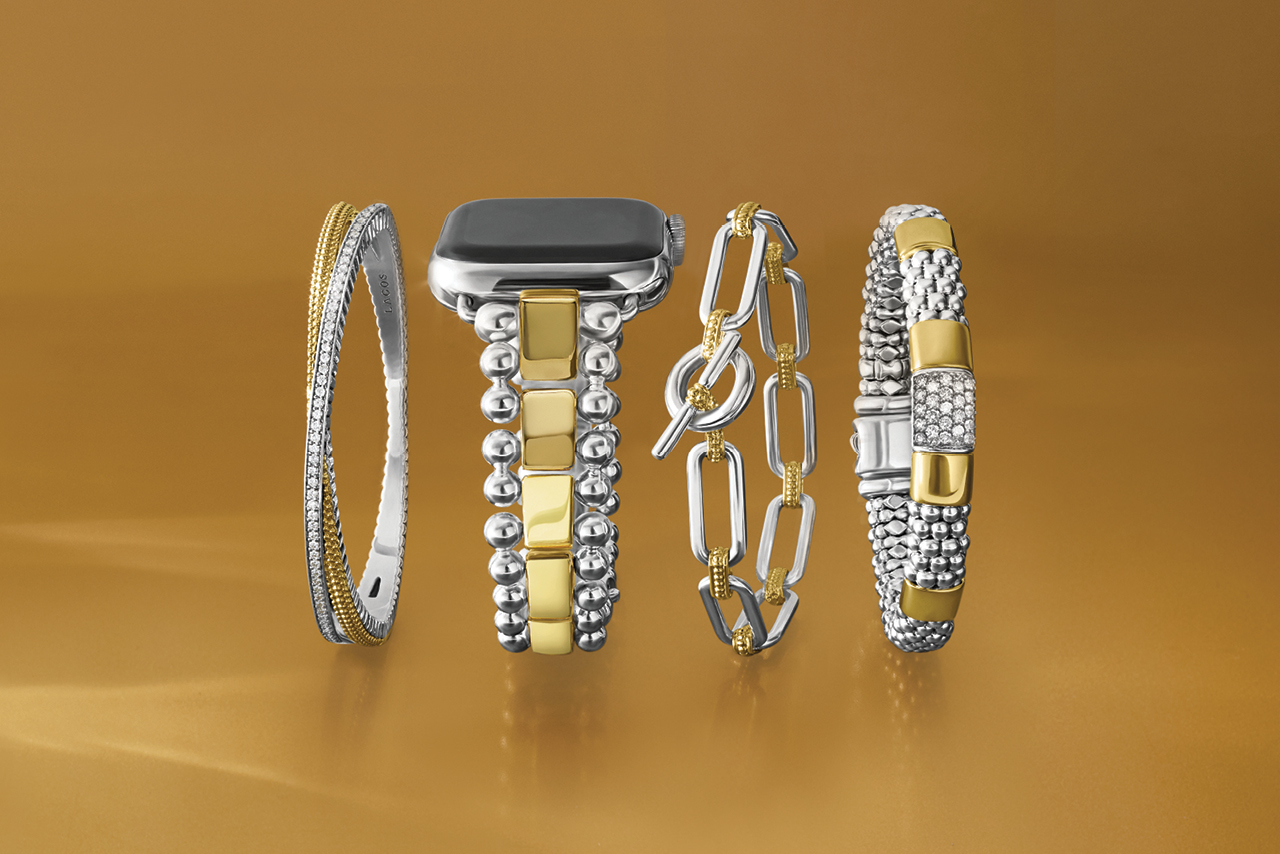 SMART CAVIAR
Luxury meets technology. The fine jewelry bracelet made for your Apple Watch offers endless options to transform the sporty smart watch to a piece of fine jewelry. Distinct, luxe bracelets handcrafted in a variety of high-quality materials in stainless steel, 18K gold, diamonds, ceramic, and sterling silver. Each style provides to dress-up your watch and create your own unique look.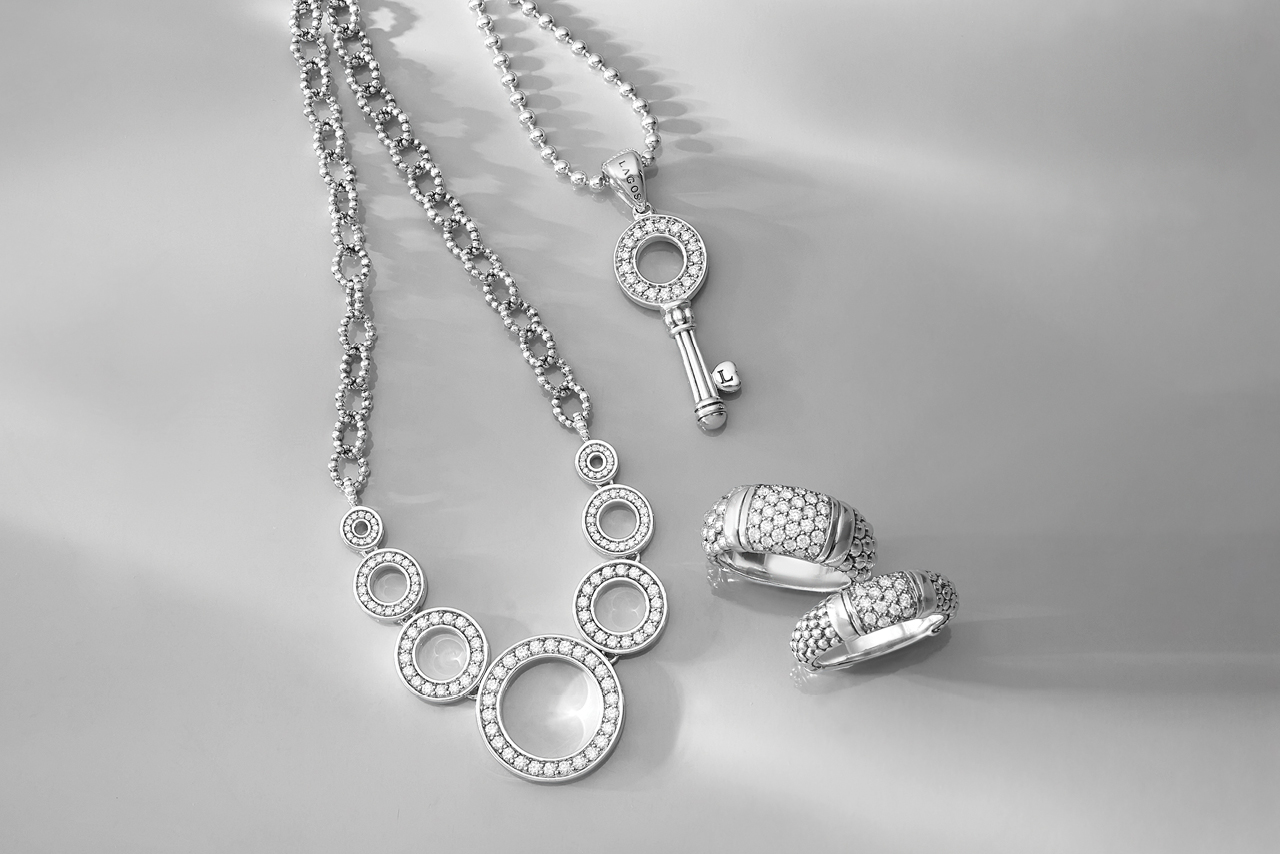 KEY COLLECTIONS
CAVIAR GOLD - The Caviar Gold collection emphasizes the art of Caviar in stunning, radiant 18K gold. It features an assortment of bold and delicate silhouettes all crafted with the highest quality. BLACK CAVIAR - One of the most innovative collections, Black Caviar took three years of development – from sourcing the materials to production quality. It is made with scratch-resistant jewelry grade ceramic with undeniable luster and shine. CAVIAR SPARK - The best-selling sterling silver and diamond collection featuring silhouettes that beautifully capture the light. All LAGOS diamonds are G-H Color and SI Clarity. CAVIAR LUX - Sophisticated two-tone designs featuring brilliant diamonds paired 18K gold superfine beading. Diamonds are rhodium-plated to enhance brightness and designed for maximum impact.