Doves by Doron Paloma
CHARACTERISTICS OF DOVES BY DORON PALOMA
An architect's eye, a passion for drawing, and a unique creative edge combined in Doron Hakimian, the president and founder of Doves by Doron Paloma. These qualities result in some of the industry's finest, most distinctive collections of jewelry. When you see a piece by this brand, you instantly know it's theirs. A bold use of color, symmetry, and high-quality materials allows these pieces to stand out from the crowd, ensuring the wearer turns heads and inspires awe. It is our joy to provide our customers with incredible collections from this designer.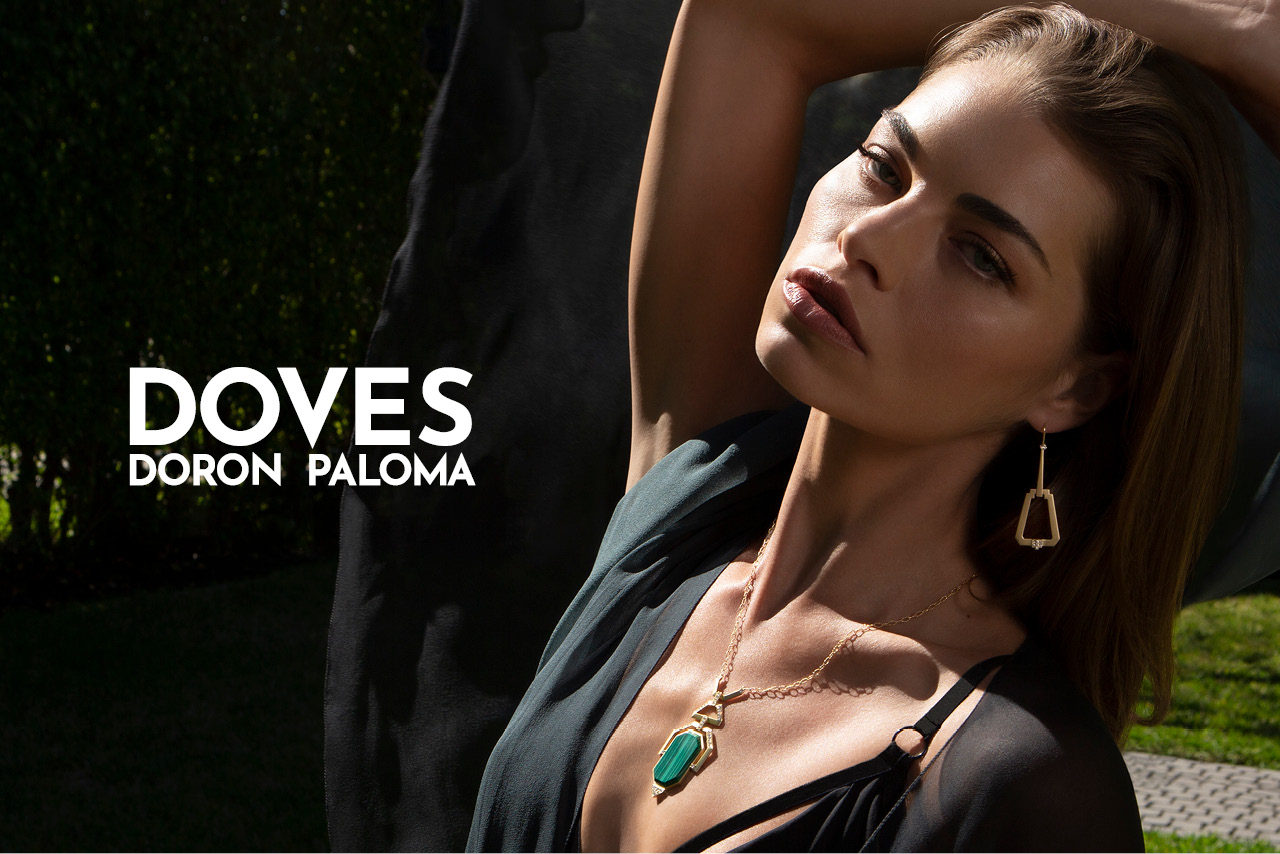 POPULAR DOVES BY DORON PALOMA COLLECTIONS
Each collection from Doves by Doron Paloma is characterized by its own distinctive gems, silhouettes, and design elements. The Celestia collection, for instance, features celestial motifs like stars, starbursts, and moons, all studded with diamonds and gemstones and wrought in rich yellow gold. On the other hand, Equestrian jewelry is characterized by images of stirrups, horseshoes, and horses, playing on the beauty and sophistication inherent in the world of equestrian dressage. From drop earrings to bold pendant necklaces, any lover of these four-legged beauties will undoubtedly appreciate this collection. Sleek and evocative, these pieces are truly elegant.
ADDITIONAL DOVES BY DORON PALOMA COLLECTIONS
We also carry many unexpected styles from this brand that inspire awe and admiration whenever you don them. For instance, gold rings and necklaces featuring serpentine figures wrought in gold and inlaid with elegant diamond accent stones. These pieces communicate power and personality, as well as your desire to stand out. A number of pieces also feature luminescent mother-of-pearl accents for a wonderfully magical effect. Evil eyes are also popular motifs used by this brand that will add a mystical, almost other-worldly feel to your wardrobe. Motifs and bold colors define this fantastic brand.
SHOP DOVES BY DORON PALOMA AT ALBERT'S DIAMOND JEWELERS
Our supreme joy here at Albert's Diamond Jewelers is to provide our customers with the highest quality pieces of jewelry possible, such as the collections by Doves by Doron Paloma. Each piece in our Schererville jewelry store is hand selected for its immaculate beauty and ability to communicate plenty of personality. Allow our highly experienced and amiable team to guide you through our jewelry inventory of Doves by Doron Paloma along with the fellow luxury jewelry designers we house. Feel free to request an appointment for a personalized consultation with one of our team members, or browse our inventory online at your convenience. Want to know more about our selection and services? Call (219) 322-2700 to begin your shopping journey.